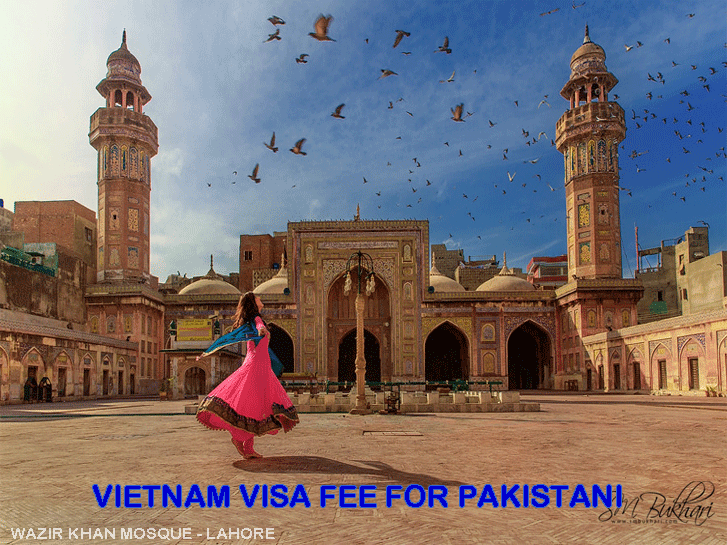 Vietnam visa fee for Pakistani nationals
When you apply for a Vietnam visa on arrival, one of the things you may think about is how much it is going to cost. Due to strict regulations by the Vietnam Immigration on Pakistani passport holder, the visa fee for Pakistani is higher than other nationals. Therefore, we seriously work on our own service fee policy in order to bring down visa costs for each Pakistani applicant. At the same time, we do hope that the costs of Vietnamese visa for Pakistani passport holder is decreased in upcoming time.
What you should know that Vietnam visa price is made of two types of fee. The first one is the service fee for Vietnamvisavoa to obtain a visa approval letter. The second fee is stamping fee, which fixed and issued by the Ministry of Finance to every nationals travelling to Vietnam.
For
Vietnam business visa
fee, Pakistani must contact us for detailed information as the business visa cost will depend on your sponsoring company in Vietnam.
Additionally, Vietnam visa fees can differ depending on another factors, these are processing time and a group of applicants. Here is something about Vietnam visa processing time for Pakistani citizens:
Standard processing time: it takes 5-7 working days. This option is usually chosen because it is the cheapest, but make sure that you have to plan your trip ahead

Urgent processing time: It takes 3-4 working days. It is the most expensive choice as you are expected to pay extra fee to get visa faster. So if you think its worth, you go for it.
Group discount is applied since visa application is from 2 people. As for means of payment, you should know that for service fee,

Vietnamvisavoa

accepts not only Credit Card. You also can pay with PayPal, Bank transfer or Western Union. Whichever you find most convenient at the moment you

apply online

for the visa. Stamping fee is only accepted in cash upon your arrival.
The bottom line that Vietnamvisavoa prides itself with its competitive prices. The process is entirely online, you do not have to go anywhere. It is as easy as it ever going to get.