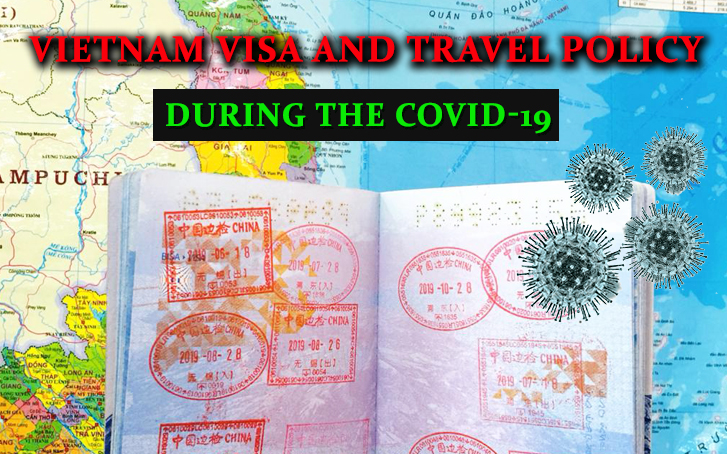 Update on Vietnam Visa and Travel Policy during the COVID-19 outbreak
In the context of Coronavirus outbreak, Vietnam visa policy has been changing by every hour to prevent this dangerous epidemic so it is really hard to get accurate information right now. Within the scope of this article, we are trying to give you the most up-to-date information relating to Vietnam visa policy and new regulations stipulated recently with the aim of slowing Covid-19 spread.
The emergency suspension of Vietnam visa
Due to complicated developments of this deadly disease, Vietnam government has imposed several timely visa restrictions to nationals from highly effected countries in order to prevent the spread of this epidemic.
1) On 15th March: Vietnam has suspended all visas and entry for citizens from United Kingdom, Northern Ireland and 26 Schengen countries, as well as those who have visited and transited through these affected regions in the past 14 days.
| | | | |
| --- | --- | --- | --- |
| Austria | Italy | Netherlands | Slovenia |
| Belgium | Latvia | Northern Ireland | Spain |
| Czech Republic | Liechtenstein | Norway | Sweden |
| Denmark | Lithuania | Poland | Swizerland |
| Estonia | Lucxembourg | Portugal | Finland |
| Iceland | Malta | Slovania | France |
| Greece | Hungary | | |
26 Schengen countries
2) Vietnam stopped granting visa upon arrival for all citizens from all over the world. This new regulation applied for all new applications, apart from others who arrive the country with official and diplomatic purposes.
Note: The bans will be effect from 15th March to 15th April, 2020.
3) For those having visas to enter Vietnam will experience medical checks at Vietnamese airports and may be quarantined for 14 days before entering the country.
4) All travelers who arrive from or have visited/ transited through mainland China, South Korean and Iran within the past 14 days will be barred to enter Vietnam in this time.
5) Vietnam will be stop issuing visas and entry for citizens from nations reporting 500 cases or more of Covid-19 or having more than 50 new cases per day.
Visa advice
For foreigner staying in Vietnam, the best way to protect yourself and other people is to stop moving around and between countries. If your Vietnam visa is going get expired and you wish to remain the country without leaving, getting
a visa extension or visa renewal
are the two available options at this time.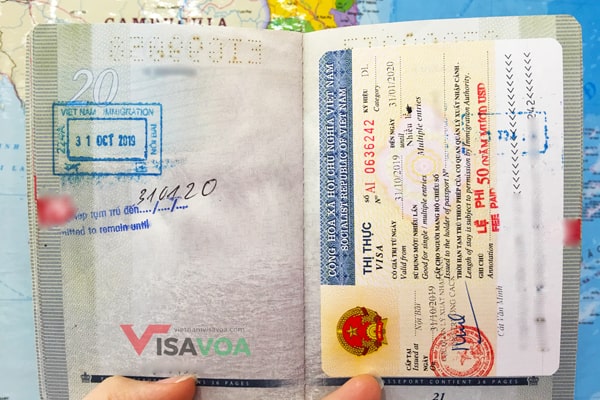 Vietnam visa extension
For outside Vietnam foreigners who plan to visit Vietnam or even hold a visa to come Vietnam, it is highly recommended that you should remain in your home country, as well as avoid travelling as much as possible.
Medical health check
From 7th March, all passengers on all flights traveling to Vietnam are required to fill up and submit a medical declaration as soon as landing at airports. This certificate can be filled up on paper upon landing at Vietnam airports or on online on the day you arrive in Vietnam.
Electronic form: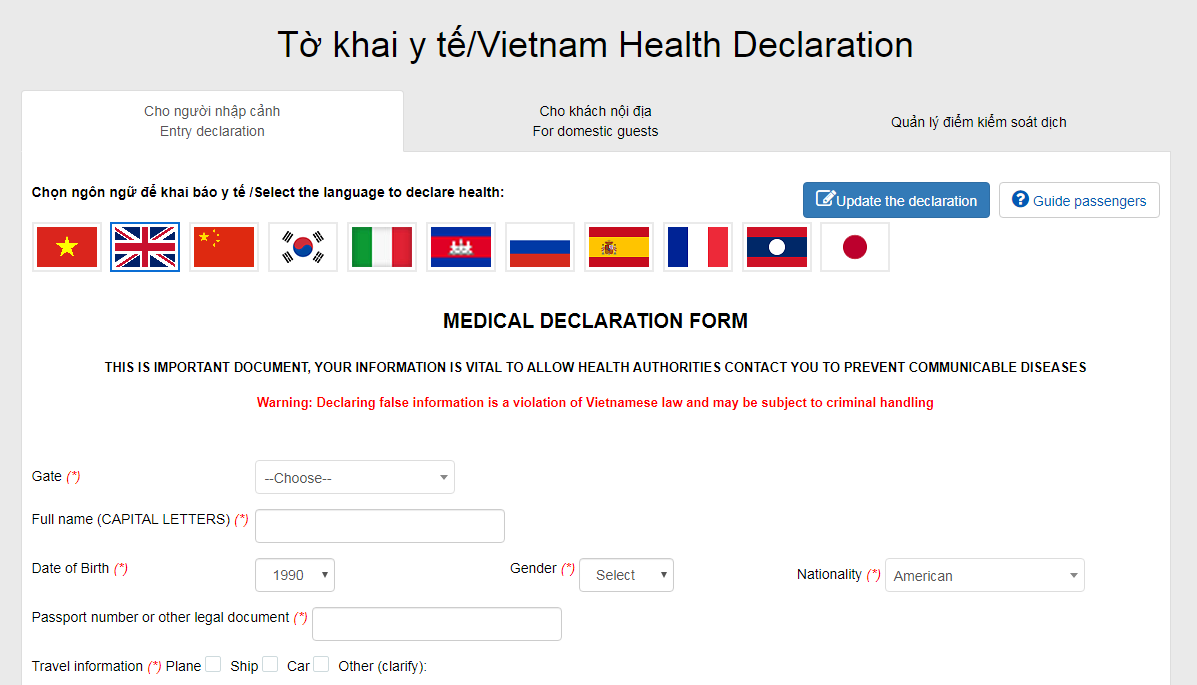 2) Complete the form truthfully with your personal information and your health condition
3) You will be received a unique code as long as submission. Remember it by keeping on your phone or noting on paper
4) Upon lading, you will reach the Medical Declaration Area where you show your code to take a print of your medical certificate. The staff at airports will check your health status, then seal your statement if you have no any symptoms of the Covid-19
5) Take that sealed paperwork and come to the Visa Counter to get a visa sticker.
Paper form:
1) As long as your arrival at Vietnamese airports, reach the Medical Declaration Area, take the paper form and fill up it completely
2) Your health status will be check by the staff there, then your form will be sealed if there is no any problems relating your health
3) Take your sealed form and go to Visa Counter to complete procedures to enter the country.
How can if I do not pass this medical check? For those who present with any symptoms of Covid-19 or have travel history including highly affected regions are required to experience health examination and sent to designated isolation area to quarantine for 14 days before being permitted to enter Vietnam.
Note: For foreigners who extend a visa during this time are required to fill out

online health declaration forms

. This helps Vietnamese Government control the spread of Covid-19 disease efficiently.
Who gets quarantined in Vietnam?
All those including Vietnamese and foreigners who show any negative symptoms of Coronavirus or have any contact with those carrying this virus will be quarantined within 14 days.
Currently, Vietnam is applying 3 levels of quarantine depending on the health status of each individuals.
1) Self-quarantine under the checks-up of local health staffs.
2) Quarantine in non-medical places for those coming back from highly effected areas of this disease.
3) Quarantine in medical establishes for those having high-risk percentage of infection or being tested positive for Covid-19 or those having close contact with people carrying Coronavirus.
Airlines restrictions
1) Vietnam Airlines and Vietjet indefinitely stop all flights to and from South Korean from 5th March and 7th March respectively to prevent the Covid-19 spread.
2) Flights on all airlines to and from mainland China, Hong Kong, Macau, and Taiwan (including transit) remain suspended from 1st February.
3) On 1st March, all flights from South Korean will have no permission to land at Noi Bai airport (Hanoi) and Tan Son Nhat airport (Ho Chi Minh City). Instead, they will fly and land at Van Don airport (Quang Ninh) and Can Tho airport (Can Tho) for checking passengers' health status and quarantining.
4) On 26th February, Bamboo Airways had suspended all flights to and from South Korea. Besides, other airlines also reduced flights supply between both countries.
5) Jetstar Pacific has suspended all flights from Danang to Kaohsiung and Taipei between 5th March and 31st March.
Travel restriction on tourist attractions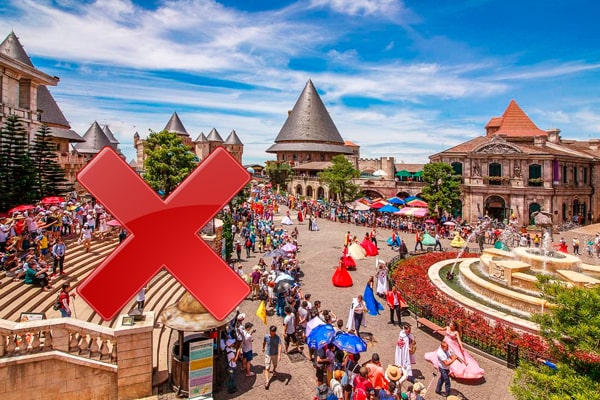 The North
• In Hanoi, capital of Vietnam, there are several tourist attractions closed in a bid to contain spread of the disease, include: Vietnam Museum of Ethnology, St. Joseph's Cathedral, pagodas and many others.
• Halong Bay, Bai Tu Long Bay, Yen Tu Complex, Co To Island and Van Don Island in Quang Ninh province has been closed since 12nd March.
• Tourist attractions in Ninh Binh will not be be welcoming guesses in this time.
The Central
• As long as reporting a Covid-19 infection case in Hoi An city, this city temporarily closed some tourist destinations, namely: Bay May coconut forests, Cu Lao Cham isle, Tra Que vegetable village and Thanh Ha ceramics village on 12nd March.
• Authorities also have banned tourists from Ly Son Island in Quang Ngai from 9th March.
The South
• Authorities in District 1, Ho Chi Minh City decided to close many entertainment facilities including: pubs, bars, cinemas, beer clubs and street vendors from 14th March.
• Several coffee shops and restaurants Phan Xich Long Street (Phu Nhuan District) will not receive guesses.
New regulations
1) On 14th March: All foreigners who come from or have visited and transited via effected areas of Covid-19 need to update regularly new regulation at airports and make sure to bring required documents (especially medical certificates, if any).
2) On 16th March: Vietnamese government required all Vietnamese and foreigners in Vietnam to wear face masks in crowded places including airports, train stations, bus stations, supermarkets, on the road, entertainment areas and any places having crowded people.
3) During domestic and international flights leaving or coming to Vietnam, wearing a face mask is required to all passengers through the flight and during your stay at airport terminals.