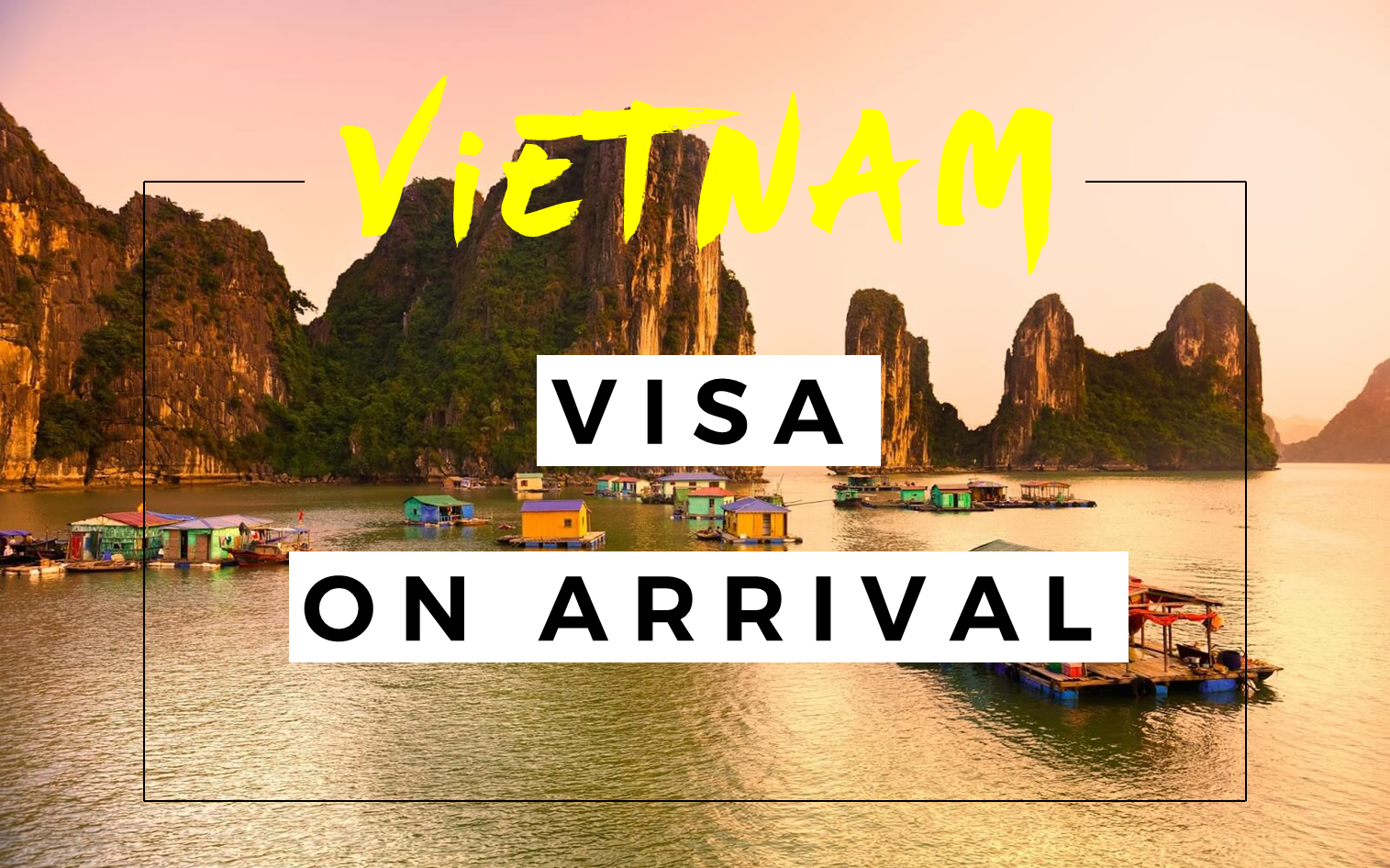 Vietnam Visa on Arrival
What is Vietnam Visa on Arrival?
Vietnam Visa on Arrival is an online method of getting visa to visit Vietnam that applicant is permitted to collect visa upon his or her entry. It is only applicable for those who travel to Vietnam by air.
When applying for Vietnam visa on arrival, the Vietnam visa approval letter is a compulsory paper required to receive before travelling to Vietnam. The invitation letter is issued by the Immigration Department allowing foreigners get on plane and obtain visa stamped after landing at Vietnam international airport. Without this letter, you are not allowed to step into the board from your airport as well.
What do I need to completely get Vietnam visa on arrival?
Before you decide to obtain Vietnam visa on arrival, you need to know what requirement or documents are associated with this method.
- You must provide a passport copy with at least 6 months of validity. The passport must have at least two empty pages. In case your passport doesn't have any blank pages, a separate visa is also available.
- Visa approval letter issued by the Vietnam Immigration Department: this has to be applied and received before you travel to Vietnam.
- Vietnamese visa application form: it need to be filled it out in advance to save your time at the airport. To download this form you can click

here
- 02 Recent photos: they are in 4x6cm size, has white background, front view, and bare head, without sunglasses.
- Stamping fee: it is payable in cash on arrival (USD or VND)
How to apply for Vietnam visa on arrival?
Applying for Vietnam visa on arrival is actually very simple and easy. You just need to follow 4 steps as bellows:
Step 1: Fill Vietnam visa application form online
You need to fill in exactly your personal information such as: Full name, Nationality, Date of Birth….. Then, choosing your Vietnam visa type according to its duration or purpose. For instance, your type of visa is single entry or multiple entry with the aim of traveling or doing business during 1 month or 3 months.
In case, you go in group, the information of all members should be included in 1 visa application form in order to save time on submitting the visa request.
Step 2: Recheck information and pay service fee.
Review your details carefully in application form to avoid unexpected mistakes. Then you need to give a payment for service fee in order to do all procedure to get your Vietnam visa approval letter granted at Vietnam Immigration Department. There are different options for payment such as: Credit Card/ PayPal/ Western Union/ Bank Transfer.
Step 3: Receive Vietnam visa approval letter via email
Vietnam visa VOA will send approval letter via email when it is done by Vietnam Immigration. It's highly recommend that you should double-check the details in the Vietnam visa approval letter to make sure that it is exact. Then you print out the documents before check in your plane to come to Vietnam.
Step 4: Receive Vietnam visa stamp at landing International airport
Once you get into Vietnam International airports, you need to find Vietnam visa on arrival/Landing visa area to submit your mandatory document included: Vietnam visa approval letter, Vietnamese visa application form, 2 passport photos, passport and stamping fee to Immigration officer.
You can ask Vietnamvisavoa.com to arrange your Vietnam visa on arrival for your convenience
How much is a Visa on arrival?
When it comes to apply Vietnam visa on arrival, be clearly noted that there are merely two fees invloved: visa service fee and stamping fee. Other than two compulsory charges, there is no extra fee required.
1) Visa service fee: this fee is paid through a visa agencies therefore, it varies from this agency to another. You might be confused with this fee, so it is advised that you should check carefully and pick up a reliable agency to handle your visa application. Here is our service fee that you can take it for your reference
2) Stamping fee: Unlike visa service fee, visa stamping is fixed with the same price by the Vietnam Immigration. It only varies according to the number of entries you want to get.
How long does it take to process a Vietnam visa on arrival?
The normal processing time is 2 working days for tourist visa and about 5 days for business one, while urgent service just takes 1 or 2 working days. Hence, the time of processing completely depends on the nationality, the purpose of entry and the chosen processing time when apply visa on arrival.
Note: It will take within 8-10 working days to issue the visa approval letter for the special nationalities such as: Turkish, Pakistan, Bangladesh, etc
In urgent cases, you are able to apply emergency visa and have your Vietnam visa done within some working hours with extra fee.
Is VOA legit?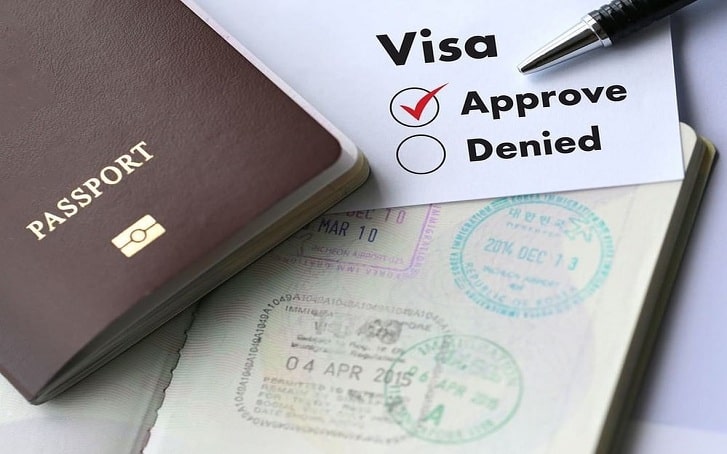 Legitimate Vietnam visa on arrival
Vietnam visa on arrival is absolutely legitimate because this method is legalized by Ordinance on entry, exit, residence of foreigners in Vietnam, and Government's Law No. 47/2014/QH13 and stated under the Article 24, clause 6, Chapter II of the Immigration Laws of Vietnam. Therefore, being an applicant, you should choose a well-established and accredited Visa Company to handle your visa approval letter
Who is eligible?
All citizens from countries that are not mentioned in Vietnam free visa list are eligible to obtain Vietnam visa on arrival as long as they enter Vietnam by airlines.
List of applicable entry ports
Vietnam visa on arrival is valid for entry through desginated International Airports of Vietnam:
• Tan Son Nhat International Airport (Ho Chi Minh)

• Noi Bai International Airport (Hanoi)

• Da Nang International Airport (Da Nang)

• Cam Ranh International Airport (Khanh Hoa)

• Can Tho International Airport (Can Tho)

• Phu Bai International Airport (Hue)

• Phu Quoc International Airport (Phu Quoc)

• Cat Bi International Airport (Hai Phong)

• Lien Khuong International Airport (Da Lat)
Benefits of Visa on arrival
► Fast processing: Instead of going to Vietnam Embassy to process the visa and waiting for visa approval within 5-7 days, you just take a few minutes to fill out a Vietnam visa application online and receive your visa letter through email in a 2-3 working days
► Cost-saving: To apply visa on arrival, you don't need to pay travelling or post cost as what you end up to incur if getting your visa through the Embassy. Moreover, many visa agencies are offering very affordable service fee, especially for group of applicants when they are applying at the same time.
► Convenience: You can apply Vietnam visa online at any time and anywhere from home or office with a internet-connected device. By doing this method, there is no need to travel the Vietnam Embassy, especially it is very convenient if your place is far away from the Embassy or Consulate.
Type of Vietnam visa on arrival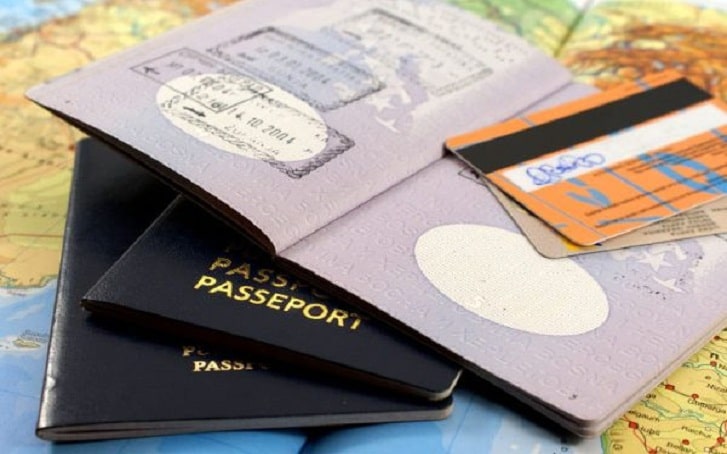 Vietnam visa types
The Government of Vietnam has officially issued about 20 different types of streamlined visa on arrival which is granted to foreigners depending on their travel purposes. Typically

tourist visa

and business visa are two most common types frequently used by most of visitors. Based on a number of entry, Vietnam visa can be classified into two categories: Single entry and multiple entry
Some FAQs about Vietnam visa on arrival
1. Do I have to show return ticket to get visa on arrival in Vietnam?
Generally, you don't need to show return ticket while applying Vietnam visa on arrival. In some special cases that depend on nationality and purpose of entry, showing this ticket is quite necessary. Certainly, this information will be provided by Vietnam visa VOA where you apply visa on arrival.
2. Can I board my flight to Vietnam if I haven't received my visa on arrival approval letter yet?
No, you can't. If you don't have Vietnam visa approval letter, you are not permitted to get on board.
3. Which airports in Vietnam can I get visa on arrival?
Please beware that you are allowed to acquire your visa on arrival through international airports of Vietnam. Here is the list of 10 designated international airports where you collect your visa stamp: Noi Bai (Hanoi), Van Don (Quang Ninh), Cat Bi (Hai Phong), Tan Son Nhat (Ho Chi Minh), Cam Ranh (Khanh Hoa), Da Nang, Can Tho, Phu Bai (Hue), Phu Quoc and Lien Khuong (Da Lat).
4. Can I extend my Vietnamese visa on arrival?
It is possible to extend your Vietnam visa as long as the total time of your stay is less than 6 months normally. For example if you apply for a 3 month tourist visa, you are able to extend it for another 3 months. The extension period obviously depends on your original visa type and nationality.
5. How long will my Vietnam visa on arrival be valid?
The visa will be valid for 30 or 90 days from arrival, depending on the option you choose at the time of application.
6. Can we get Vietnam visa on arrival through land border?
You can't get Vietnam visa on arrival through land border because it is only applicable for those who travel to Vietnam by air
7. How long advance should I apply for Vietnam visa on arrival?
There is no specific regulation about how long in advance you need to get Vietnam visa on arrival. However, to secure your trip to Vietnam, you need to apply at least one week ahead for tourist visa and 2 weeks in advance for business visa prior to departure. It is always better to sort out your visa as soon as possible to avoid any unfortunate issue can happen to your application.
8. Is Vietnam visa on arrival available for [Yemeni citizens]?
Yes, Yemeni passport holders can apply for Vietnam visa on arrival to travel to Vietnam. However, it is noted that Yemeni travelers need to get a visa approval letter issued by the Vietnam Immigration Department prior to their departure. See more how to get Vietnam visa for Yemeni citizen
9. Is it possible to fly to another airport than the one I have filled in on my application form?
Yes. This is not a problem at all. As long as you enter Vietnam via an international airport, you can apply for your visa. Make sure you have printed out the correct documents.
10. I arrive with an airplane but want to leave with a bus, boat or train. Is that allowed with the VOA procedure?
Yes. With the visa you can leave the country through all borders. With a multiple entry visa, except for the first time (when you need to arrive by plane), you can travel back into Vietnam via the borders as well.
Easies way to get Vietnam visa on arrival
The easiest and quickest way to obtain Vietnam visa on arrival is to have Vietnamvisavoa managed your visa to Vietnam. Your visa application is handled by our dedicated visa experts who are available around the clock to assist and resolve any issues you might have.