VIETNAM VISA TYPES
No matter what your purpose of entering Vietnam is, this article will help you determine which type of Vietnam visa you should apply for.

The government of Vietnam has been officially issued 20 different types of visa which are granted to foreigners visiting Vietnam with different purpose. Accordingly, single and multiple entry is categorized to go with each kind of visa.
In the bellow sections, we would like to give you general knowledge of visas which makes easier for you to apply visa for your upcoming trip.

Purpose of entry
Tourist visa

Vietnam tourist visa
Tourist visa is one of the most common types of visa frequently applied by most of travelers as Vietnam is becoming as one of the most popular tourist destination. For those who would like to take sightseeing, see the places of interest or visit friends and relatives for a while, this visa type is what you need. Tourist visas are granted for 1 or 3 months, however it is also noted that nationals from some restricted countries have a shorter duration which is less than 1 month.
See more How to apply for tourist visa
Business visa:

Vietnam business visa
This type of visa is designated for foreigners coming Vietnam for commercial and trading purpose such as attending trade fairs, meeting clients, visiting factory and similar activities. In most cases, the validity period of Vietnam business visa is from 1 month or 3 months with single or multiple entry excepting for US Citizens who can get the single/multiple entry visa with the duration of 6 months and up to 12 months.
Learn more about business visa
Working visa:

Vietnam working visa
This kind of visa is obtained by foreign employees who work in Vietnam for a company or organization registered in Vietnam. As stipulated by the Vietnam Immigration Regulation and Vietnam Labor Law, applicants have to provide work permit with the company in Vietnam while applying their work visa application. Generally, this visa type is valid for 01 month and up to 12 months depending on the duration of your work permit and employment contract.
Learn more about work visa click here
Student visa (DH)

Oversea Student
If foreigner students would like to study in educational institutions based in Vietnam, attend long term courses here, they need to obtain this type of visa. It is required to provide an admission evidence of institution in order to get student visa. The validity period of this visa is granted according to the length of the course and it can be extendable if needed.
Vietnam transit visa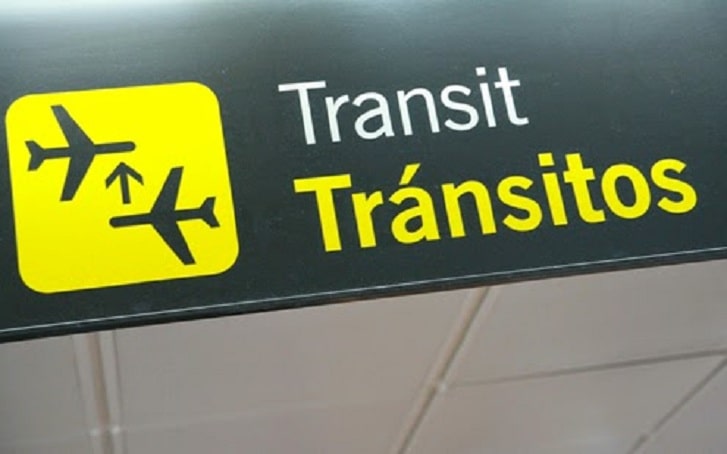 Vietnam transit location
You will need a transit visa if you stop in Vietnam on the way to your final destination and wish to enter and visit Vietnam for a short time. While applying transit visa, applicant is required to show a flight ticket to onward country after leaving Vietnam. The maximum duration for a transit visa is five days. If foreigner wishes to stay more than 5 days, he or she is suggested to apply for tourist visa.
Vietnam Investor Visa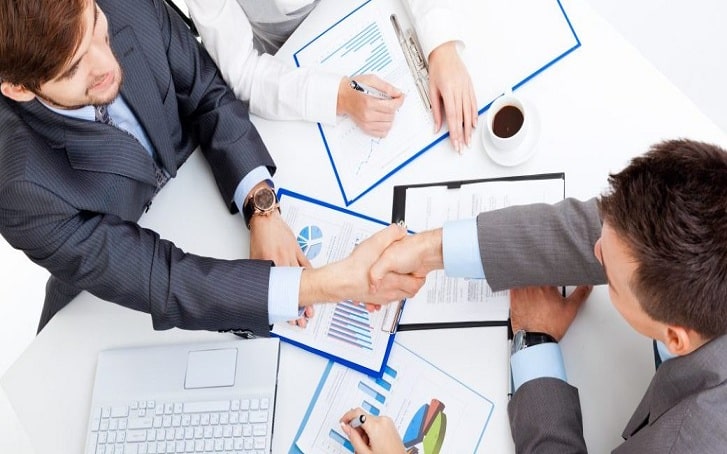 Vietnam investor
Investor visa, also called DT visa, is one type of visa which only foreign investors and lawyers operating in Vietnam can obtain with up to one year of duration. The investors who would like to stay longer than one year have to issue a Temporary Residence Card for a period of up to 5 years. During this given period of time, they can establish and expand your business in Vietnam to get much revenue and also have a chance to explore more business opportunities.
TT/VR Visa
Vietnam TT/VR visa
TT/VR visa is issued for those who hold foreign passports and their relatives (husband/ wife/ parents) are Vietnamese passport holders or their relatives are foreigners but work in Vietnam with Vietnamese resident Card/ Work visa, they are able to get TT/ VR Vietnam visa.
TT visa is no longer than 3 months( to foreigners who: Are parents, spouse, children <18 years old of foreigners with LV1, LV2, ĐT, NN1, NN2, DH, PV1, LĐ Vietnam visas and to who are parents, spouse, and children of Vietnamese citizens).
VR visa is no longer than 6 months (to who come to visit their relatives).
Single or multiple entries and duration of stay
Single-entry visa:
Single entry visa
It is the sort of visa that allows you to enter and exit Vietnam once time only during your visa validity. It means that with this type of visa, you will have to apply for a new one if you leave Vietnam, even before the expiry date.
For example, with the 1 or 3month single entry visa, you are allowed to stay uninterruptedly within 30 or 90 days and once you leave Vietnam, it will be expired


Multiple-entry Vietnam visa:
Multiple entry visa
As long as your visa is still valid you can arrive and leave Vietnam for several times. It means that you don't need to apply for a new visa when you re-enter the country during the validity.
For instance, if you submit 1or 3 monthsmultiple visa, you are able to enter and exit Vietnam multiple times within 30 or 90 dayssince you registered arrival date.
6months-1year multiple entry visa only for USA citizens

:
USA citizens are allowed to stay longer in Vietnam thanks to this kind of visa as long as they exit Vietnam each 3 months.
Note: For a multiple entry visa on arrival, you only need to have first arrival in Vietnam by air to get visa stamped onto passport at the airport in Vietnam, latteryou can arrive by land or sea without following any visa procedure since your visa stamp is already on your passport.
5-Year Vietnam Visa Exemption

5-years visa exemption
If you are overseas Vietnamese (who include both the one having foreign passport and the one only having Permanent Residence Card) or foreigners (who are spouses, children of Vietnamese people, living in Vietnam or residing abroad), 5-years Vietnam Visa Exemption will offer you continuously 180 days to stay in Vietnam for each entry without applying Vietnam visa again during 5-years. Also, you just need to pay one time for this type of visa instead of spending a huge amount of money to apply for your short-term visas within the period of 5 years.


Other visa types:
Diplomatic and official visa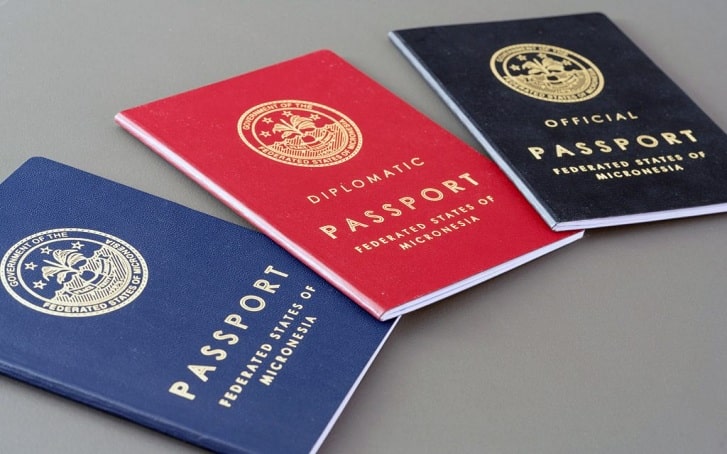 Diplomatic and official
Those who visit Vietnam on government or diplomatic business can obtain this visa, and there is no fee associated with it. When applying for this type of visa, applicants must submit an official letter from agencies of local government, foreign embassies or relevant organizations in that country. Its validity is up to 12 months.
Journalist visa:
Vietnam journalist
It includes PV1 (Journalists with permanent residence in Vietnam for the regular updates on information) and PV2 (Journalists with short term residence in Vietnam for the short term events). With the different related-journalism purpose of staying in Vietnam, foreign journalists can obtain this 2 kinds of visa and its duration is no longer than 12 months.
Crew visa: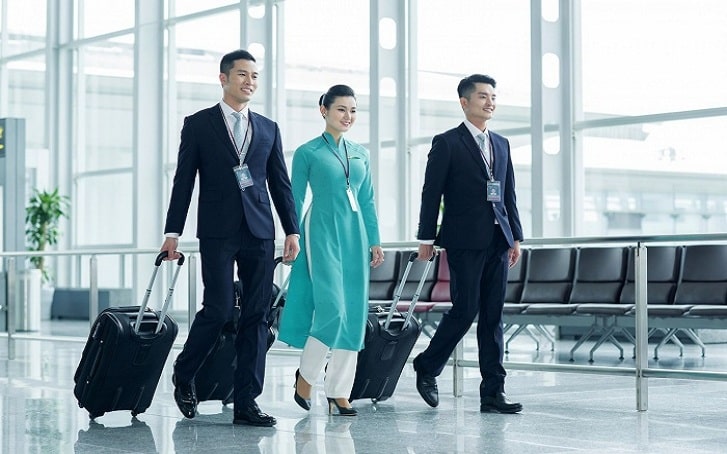 Vietnam cabin crew
Vietnam crew visa is not granted by the Embassy or any visa agencies in Vietnam. Therefore, Vietnam visa policy has applied the visa exemption for crew members from 12 countries including United States, Qatar, Uzbekistan, Japan, Australia, Russia, Hong Kong, South Korea, France, Kazakhstan, Poland and Luxembourg. Crews from other countries out of the list need to provide a letter describing the purpose of the trip, date of entry and exit as well as a financial guarantee confirmed by a company representative or airlines in order to work and stay in Vietnam continuously.
Group visa: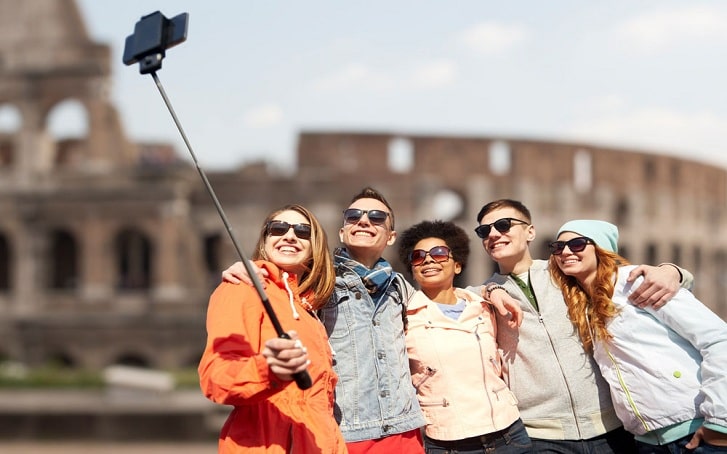 Travel in group
Group visa is a particular visa granted to group of visitors travelling to Vietnam together. Group visa is not issued on each of individual's passport, but on a separate paper, which requires the group members enter and exit Vietnam together. It is normally processed by travel agency with the lower fee when compared to other kind of visa.

Although this article do not cover all types of Vietnam visa but it surely gives you such visa types that you most concern when you submit your Vietnamese visa application with via Vietnamvisavoa. We are looking forward to assisting you!