7 things foreign tourists must know before traveling to Vietnam
Vietnam, an amazing destination in Southeast Asia which have many unique things to offer. Know about these facts before heading to Vietnam to get a good preperation for the best holiday in Vietnam.
Vietnam is known as one of the countries with many beautiful landscapes, attracting foreign visitors. However, many foreign tourists before traveling to Vietnam are not well-informed for the best experience here. This article will reveal tips and experiences for foreign tourists who are intending to travel to Vietnam in the coming time.


Vietnam visa requirement
Vietnam visa is easy to granted without any special requirements like financial proof, hotel booking or tour package. Currently, there are 3 ways of getting Vietnam visa:
Vietnam visa at Vietnam Embassy/Consulate
Vietnam visa on arrival: This is commonly confused by tourists. Many travelers do not check carefully how this visa type actually works, it turns out that they are refused to board the plane because of not having a Vietnam visa approval letter ready.
Vietnam Evisa: This visa type is applied for 30 days single entry tourist visa only and currently, it is feasible for citizens of 80 countries. There is only one official eVisa site maintained by the Vietnamese government: https://evisa.xuatnhapcanh.gov.vn/trang-chu-ttdt.
In case you want a visa agency to take care of your Vietnam visa, contact the reliable and helpful Vietnam visa agency here Vietnamvisavoa.com
Vietnam visa requirement 2023
Transportation in Vietnam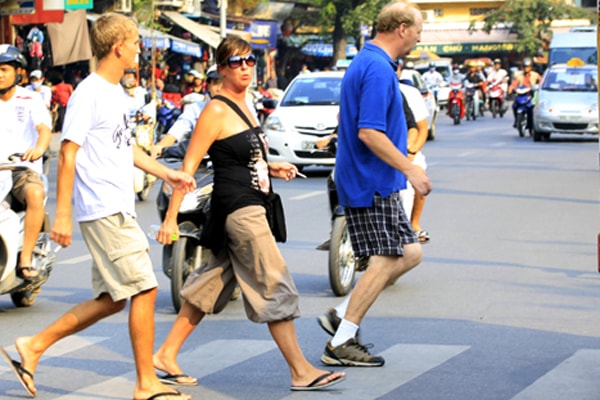 Best transportation to travel across Vietnam is airplanes.
Vietnam is a very long, narrow country. From the city of Hanoi in the north to Ho Chi Minh City in the south, the distance is almost 1700 km and would take about 36 hours by car or train. It just takes you 2 hours by plane then why not opt out for flights?
If you take a bus or the train, you may save a few dollars, then you'll waste a ton of time covering these massive distances, not to mention that spending long hours on bus/ train is really tiring and tedious experience.
Make plan for your trip in advance and book your flights beforehand letting you get many inexpensive choices. If you are seeking for something that is economical, take Vietjet Air even though they are well known as a delayed airline. The best domestic airline is Vietnam Airlines if you seek for more comfort and professional service and must be ready to pay for higher airfare.
If you are a confident driver, bike is your choice
Renting or buying bikes and exploring a place is popular in South East Asia in general and in Vietnam is not an exception.
Though, it can go wrong if the motorbike fails and ends up needing repair causing maintenance charges and delays. In addition, you might get troubles with traffic rules in Vietnam and you might not even know that you are breaking the law.
Crossing the street
For most of tourists from more developed countries, crossing roads in Vietnam is likely a thrilling experience that they must learn in Vietnam. Before crossing, you must keep a strong mindset, do not be afraid or hesitate. Settle into the car waves on the road slowly, keep your speed stable and do not stop. The vehicles will automatically adjust themselves to your move.


Vietnamese Currency
When traveling to Vietnam, it is necessary for foreign tourists to convert cash to Vietnam dong. The USD/VND rate fluctuated between 23,800 VND (July 2023). The secret to not be confused between the different values of money paper is that you should distinguish the color and number written on it.
ATM's aren't in every corner in all the cities, except for bigger towns. So make sure to stock enough cash with you in small towns
Money exchange: It is recommended to take USD, Euro or strong currency with you and get them exchanged to Vietnam Dong. This can be done right at Vietnam airport or you can get it exchanged at the exchange shops in the downtowns.
If you visit Hanoi, you can easily get currency exchanged in Ha Trung Street. For Ho Chi Minh city, you can get money exchanged in Nguyen An Ninh street.
According to our client's experience, they get better exchange rate at the airports.
The biggest note is 500,000 VND which equals to about $22 US. With this amount, you can overnight in a decent 2* hotel in Hanoi or Ho Chi Minh City.


Seasonal clothes preparation for Vietnam trip
The summer weather in Vietnam is hot and humid and heavy rains can come so often in a day so you should bring cool material clothes. On the other hand, the North of Vietnam is very cold in winter. That's why you should wear a warm jacket if you want to go to mountainous places like Sapa for example.
When traveling to Vietnam, check the weather forecast every day before you leave the hotel and be used to bringing an umbrella. Do not wear dresses, short dresses in churches or temples, especially Ho Chi Minh Mausoleum because in these sanctuaries there is always a dress code.


Language in Vietnam
In most parts of Vietnam, English is not widely spoken, but Hanoi, Ho Chi Minh City and touristy cities are exceptions. Even though you might find that it is hard to communicate with someone who does not share the same language with you, you always can download online translation apps on your phone and break the language barrier.
Vietnamese youth, especially students also express interest and love to talk with foreign visitors to practice their English speaking skills, not for any other purpose. If you visit Hanoi, you see many groups of students enjoying talking to foreigners around Hoan Kiem Lake.
It is recommended that you learn some Vietnamese phrases like: "Xin chào" (pronounced "sin jow") means "hello" and "cảm ơn" (pronounced "kam on") is "thank you". Some of these simple phrases will let your conversation with locals goes a long way and it is a great way to make friends.


Sim Card and Internet in Vietnam
You can buy a Vietnamese Sim Card once you are at the arrival hall at Vietnam airport. The price can be 200,000 VND which is less than $10, you can use it for accessing Internet for month. When you run out of balance, you can buy a phone card at any street corner. Viettel, Vinaphone, Mobiphone are the most 3 popular mobile network operators in Vietnam. They all have different types of SIM depends on your purpose but we would recommend Viettel because of their availability in the most remote provinces.
In case you want to save your budget and do not need to make phone calls, you do not need to buy a Sim Card. Wifi is free with a strong connection at every accommodations, coffee shops. Working while you are traveling is doable in Vietnam.
Vietnamese food
Vietnamese cuisine includes three regions and they are not the same between places. Each region has its own unique delights. You will notice that of all three regions, the main ingredients in Vietnamese dish are made of rice, pork and vegetables.
https://vietnamvisavoa.com/must-know-about-vietnamese-cuisine-a98
Chefs in Vietnam are well-versed in the preparation of meat dishes. So, if you are a vegetarian, be careful when ordering traditional Vietnamese dishes. We suggest that you should talk to the chef to prepare your own vegetarian food or look for vegetarian restaurants when traveling to Vietnam.
Do not forget to treat yourself to Vietnamese Street food, they are so inviting and mouthwatering but mind the hygiene if you do not have an easygoing stomach.
Besides, Halal food is also available in touristy cities like Hanoi, Ho Chi Minh, Da Nang…ect.
Vietnamese food
Living expenses in Vietnam
Vietnam is among the budget-friendly travel destinations in South East Asia
In comparison to neighboring countries, Vietnam is a relatively cheap country to travel to. Even though you can find high-end hotels at thousand bucks/ night, you also can feed yourself for a decent meal that costs 1.5$.
If you are a couple, it is easy to be happy with a moderate budget of around $100 US for 2 people/ day.
You can find lovely boutique hotels in between $50/night that offers daily breakfast. For backpackers, you could find a bed for a night at 5-8 US/ night.
Trains and buses are quite affordable and comfortable. And if you use the Grab bike, you'll pay between 4-5 US for 10 km ride.
Food is pretty cheap and there are so many choices to offer. If you don't mind eating on tiny plastic stools, you can get a filling meal for around $2 USD. Even fancy meals may cost $15- $20 per person.
Local beer like Hanoi beer or Sai Gon beer is generally less than $1 USD per bottle. Everyone in Vietnam can afford to drink beer on the pavement with some dollars.
Friendly Vietnamese people
One of the things to know about Vietnamese culture is its people. They are welcoming, helpful, and friendly in general. A few times money may be the motivation for the locals to be friends with tourists but that's not always the case.
The more you travel in Vietnam, the longer time you interact with locals especially people in small towns, the better you understand them. They are kind and helpful by nature even though they may not feel confident talking to foreigners.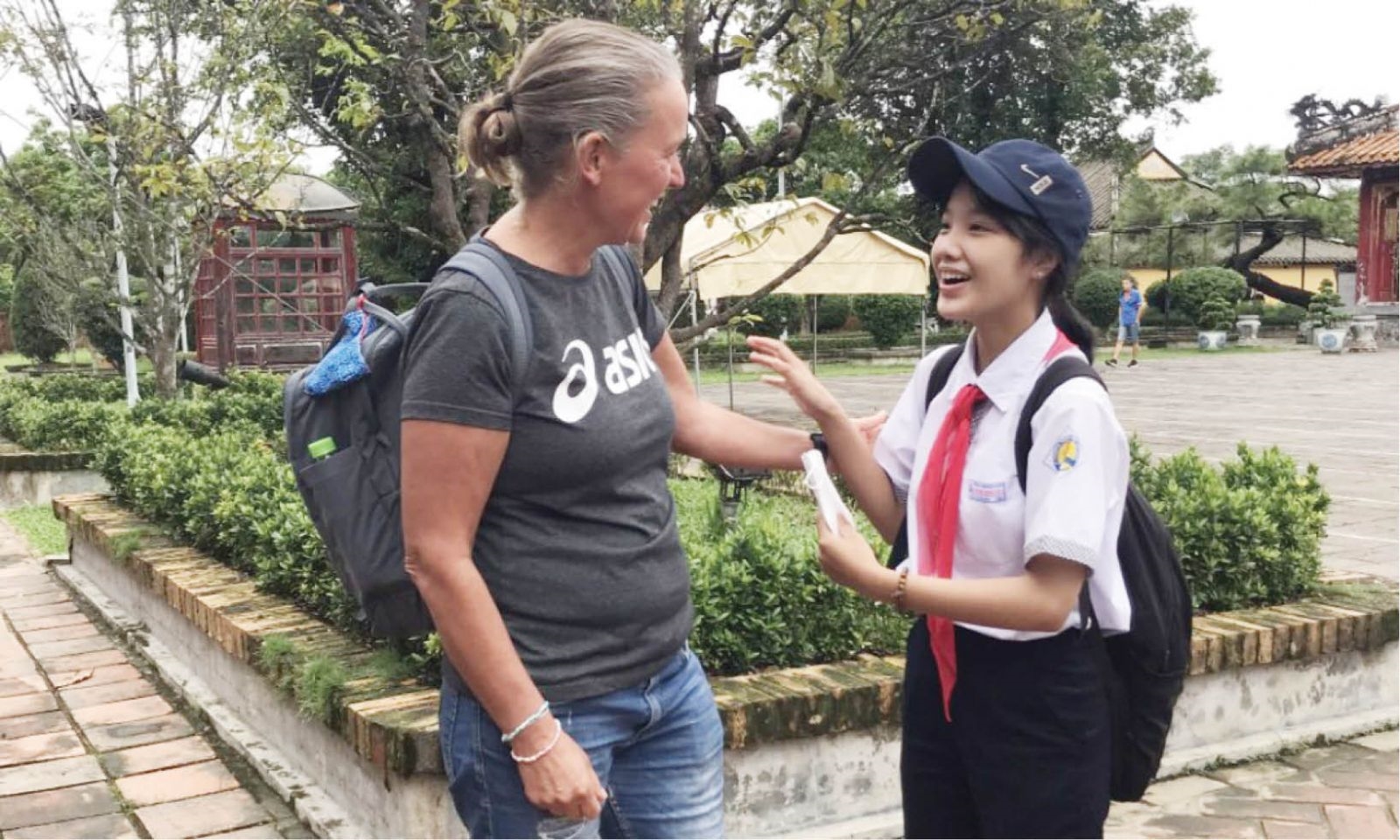 But beware of scams & watch your belongings
Although the people of Vietnam are really nice, notorious scams targeted at tourists are here. Common incidents like fake tours, horrible rooms to over-charged bike rents to taxi meters. Keep your eyes and ears open and check service reviews before making bookings.
We hope you find above tips helpful for you. If you have traveled to Vietnam, may you share your experience with us, and for those who are about visiting Vietnam, feel free to let us know if you have any questions or concerns. We would take this a pleasure to hear from you.
Welcome you to Vietnam soon!
Website:Vietnamvisavoa.com
Hotline: +84969255515 (Wechat/Viber/Whatsapp)
Email: support@vietnamvisavoa.com