8 places to spend Christmas & New Year in Vietnam
Christmas and New Year is a great time for year-end relaxation and a happy new year. Foreign tourists can spend their time on famous tourist attractions in Vietnam to explore new landscapes, new environments and to meet fascinating people for their holidays.

#8. Mekong Delta - Explore a river delta with famous floating markets
Without high buildings, traffic congestion like big cities, the Mekong Delta appeals visitors thanks to its unique features. In here, you will be attracted by the hospitality of the local people as well as the beauty of tropical gardens. Furthermore, you will have chance to experience interesting floating markets with special local food.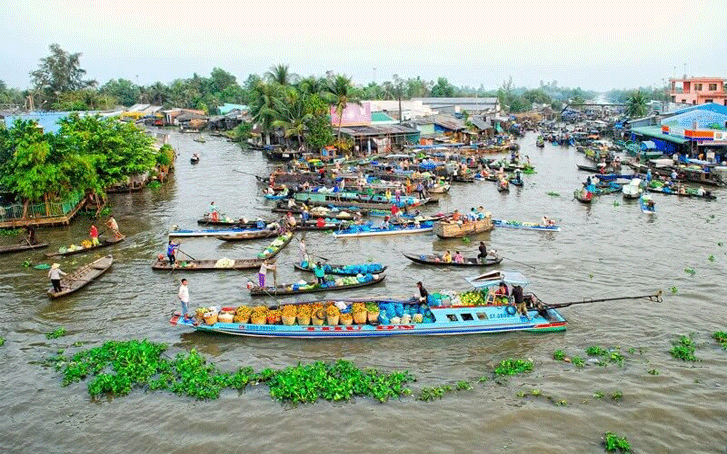 You can travel by motor boat to visit the floating market, and experience the exchange of goods, fruits, and items on the boats.
#7. Phu Quoc Island – Known as Pearl Island, Vietnam's largest island
It is a fabulous experience to immerse yourself in a warm atmosphere, dispel the harsh cold of winter in Phu Quoc island. Phu Quoc has not only magnificient scenery, from charming beaches like Bai Sao, Bai Dai, Bai Khem, but also splendid streams (Suoi Tranh, Da Ban Spring, fishing villages, etc.). Moreover, you will have chance to savor various specialties in there such as: Herring salad, crayfish soup, grilled boiled eggs, smoked grease onion, etc.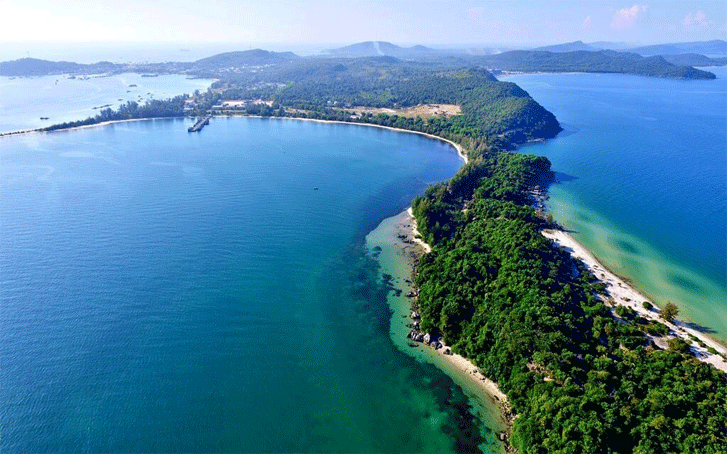 Phu Quoc is known as a "Pearl Island" with beautiful wild, fresh space, blue sea and white sand beach.
A corner of the beach in Hon Xuong.
#6. Da Lat – A romantic city with thousands of flowers
In the cold Christmas holiday, Dalat is still brilliant in the charming of the thousand flowers including Roses, The peach blossom, Mimosa, Jacaranda Acutifolia... It is fascinating for you to wander in the follower garden and enjoy the fresh air here. Besides, Da Lat still has many appealing destinations always open to welcome visitors.
"Tuyet Tinh Coc" is actually an abandoned quarry, after a period of inactivity, rain and groundwater have created a spectacular blue jade lake.
You may be surprise to see the pink covered grass field creates the romantic beauty of European meadow in Da Lat
#5. Danang - The most livable city in Vietnam
Danang with plenty of beautiful natural sceneries becomes an attractive destination of domestic and foreign tourists during the New Year.
With a panoramic mountain view, Ba Na Hills has become a tourist attractions in Vietnam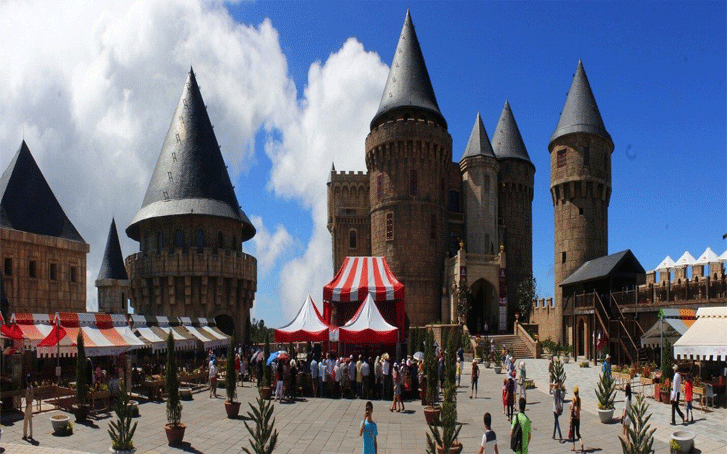 You not only enjoy nice landscape and pretty atmosphere but also participate in many entertainments in Ba Na Hill.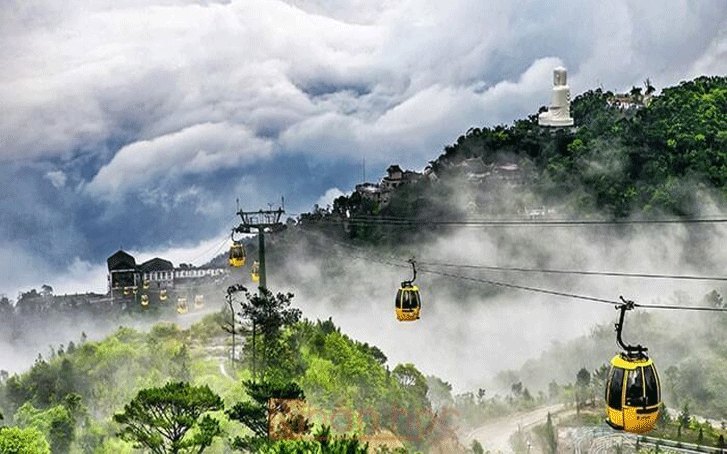 Cable car is an indispensable experience if you visit Ba Na Hill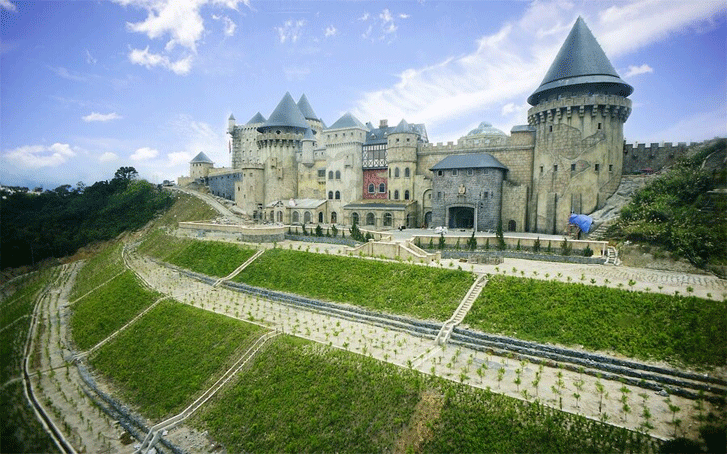 French village in Ba Na Hill
In Da nang city, you can enjoy numerous stunning beaches such as: Nam O, Thanh Binh, Xuan Thieu, My An, My Khe, Non Nuoc,etc. Also, visitors cannot ignore bridges cross the Han River, expecially the Dragon Bridge - honored as the 10 most impressive bridges in the world or Quay bridge at midnight.
Another place in Da Nang will bring you wonderful moments of rest, great relaxation, it is hot mineral springs on the Shen Mountain.
Snorkeling coral in Danang
After that, visitors can also Hoi An ancient town-where is not far from Danang. This is opportunity for you to experience the ancient atmosphere with old covered- moss roofs, decorative multi-coloured lantern on the streets…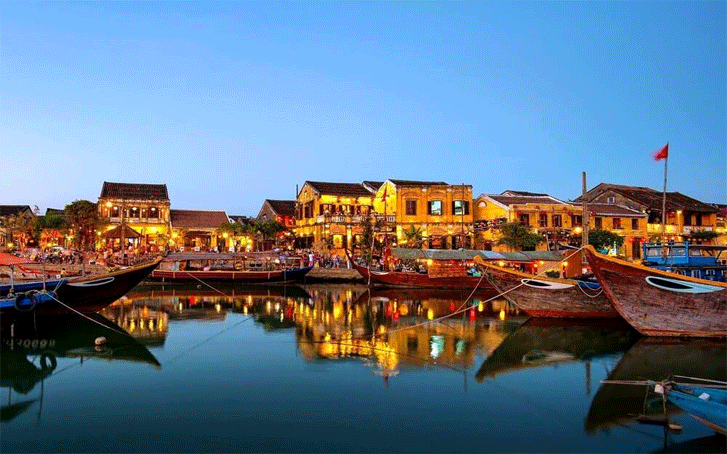 Hoi An ancient town is always charm a rustic, simple and poetic painting.
#4. Moc Chau – the gorgeous plateau
Moc Chau is the largest and most beautiful mountainous area in the North of Vietnam – the ideal place where visitors may spend your end-year holiday to discover.
Coming to the Moc Chau plateau to enjoy the valley of white flowers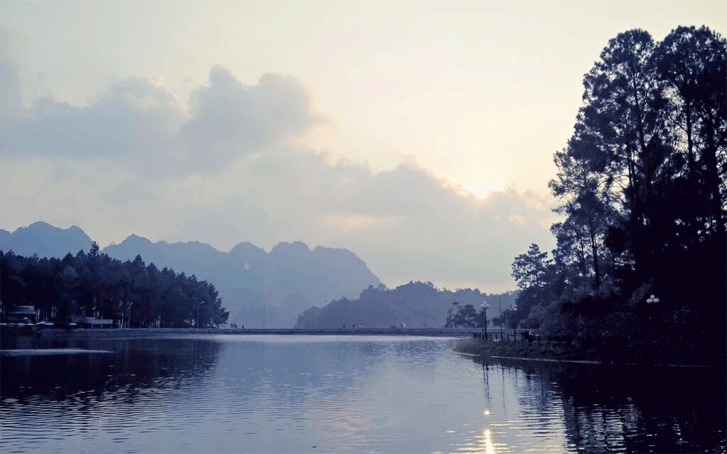 Forest lake in Ang village – Moc Chau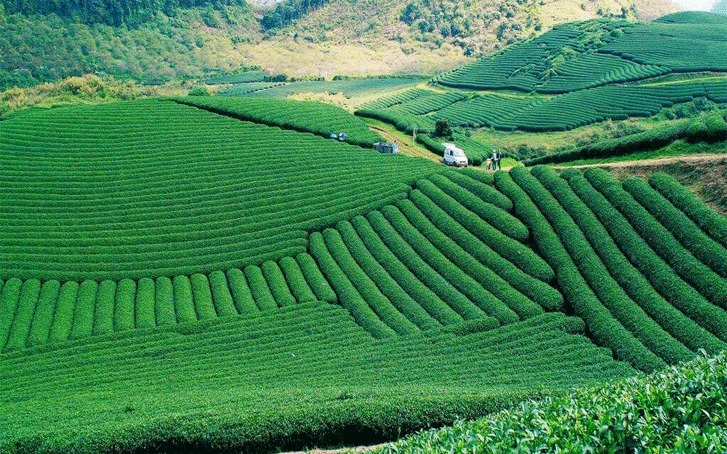 Moc Chau town
#3. Sapa - A paradise of ethnic culture
Located in the northwest of the country, Sapa contains many wonders of natural beauty. The town in the clouds attracts visitors with magnificent mountainous views and many interesting experiences as exploring the lives of ethnic minorities.
Sa Pa town in early morning mist
If you choose Sa Pa as your destination during the Christmas and New Year holiday, you should not ignore places such as Muong Hoa valley, Sin Chai village, Ham Rong mountain, ...
Muong Hoa valley
Ham Rong mountain
#2. Ha Long Bay – Where the Dragon Descends to the Sea
If you plan a holiday trip in Vietnam, you definitely have to visit Ha Long Bay – one of the most attractive spots of the country.
Titov Island, the famous beach of white sand and blue water, is always the favorite stop for visitors to the bay.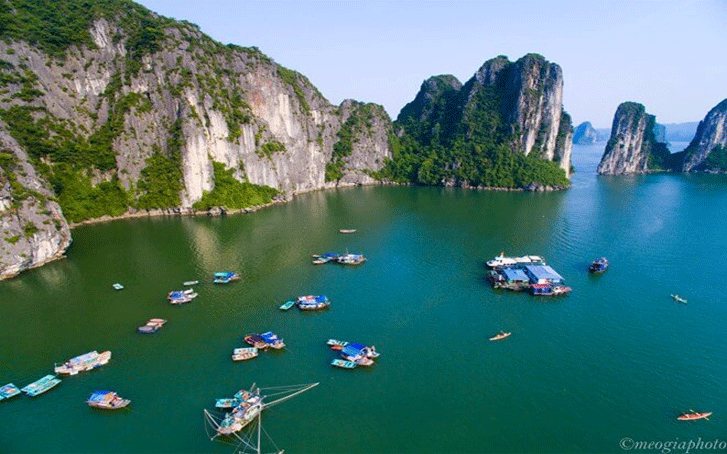 Ba Hang fishing village where you can explore the life of local people. Also, Kayaking may be your fascinating experience to visit nearby caves.
A romantic moment with sunset in Ha Long Bay
#1. Tam Coc – Bich Dong called Ha Long on Land
This destination will bring you to majestic mountains, golden rice fields stretching the Ngo Dong River, and various unique caves.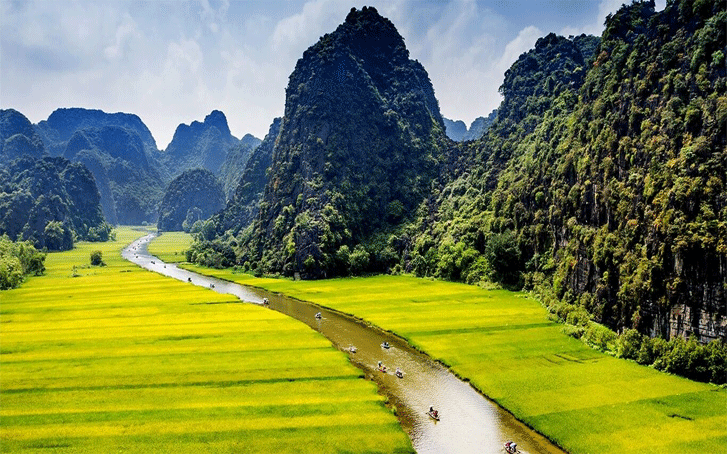 You will go along the Ngo Dong river to admire three caves. The scenery of Tam Coc is characterized by the harmonious combination of rock and water.
Thung Nang attracts tourists not only by the beauty of wild nature, but also by the tranquility of the spiritual place. Traveling on a boat through Thung Nang is the best time for relaxation.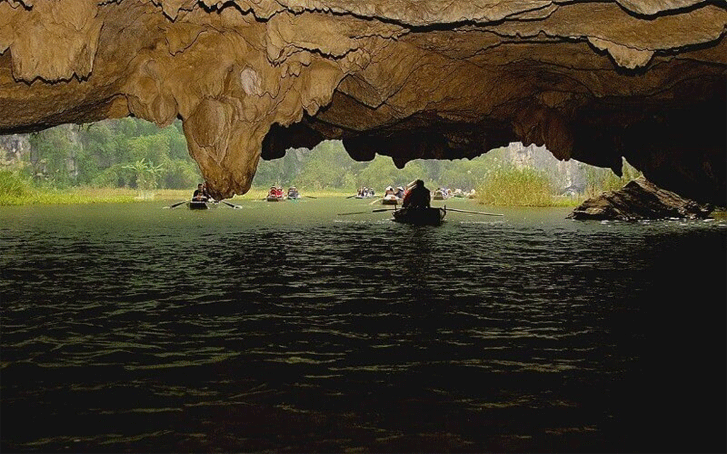 You will have chance to discover the inside of caves in Tam Coc
We hope this article made up your mind about where to plan your coming holiday in Vietnam.