Top 10 reasons why Vietnam must be in your bucket list
Vietnam is becoming a favorite tourism destination in South East Asia. Vietnam has many unique things to discover. Let see!
It is no coincidence that Vietnam recently became one of the favorite destinations of foreign tourists, let's find out why this beautiful country should be on your bucket list.
1. Spectacular View
Vietnam has a long and ancient culture with a large number of valuable historical and landscape landscapes, with more than 3,000 km of coastline. Beautiful scenery throughout the length of the country, pristine white sand beaches, a rich cuisine, and hospitality ... Vietnam's most famous scenery is Ha Long Bay, but Vietnam is also known for other places like Da Lat, Nha Trang, Phu Quoc ... All are ideal places for a short stay. Beautiful nature, breathtaking scenery, tourists will completely be awed.
Source: Rough Guide
2. Delicious food
According to many tourists coming to Vietnam, Vietnamese cuisine is full of colors and flavors, even one of the best cuisine in the world. Beside Pho and Banh mi are too famous with tourists, tourists can find many traditional dishes such as goi cuon, Banh xeo, bun cha, fish sauce hot pot, Quang noodle ... with a very cheap price, just between $1 US up. Vietnamese cuisine is various, plentiful and easy to please any visitor.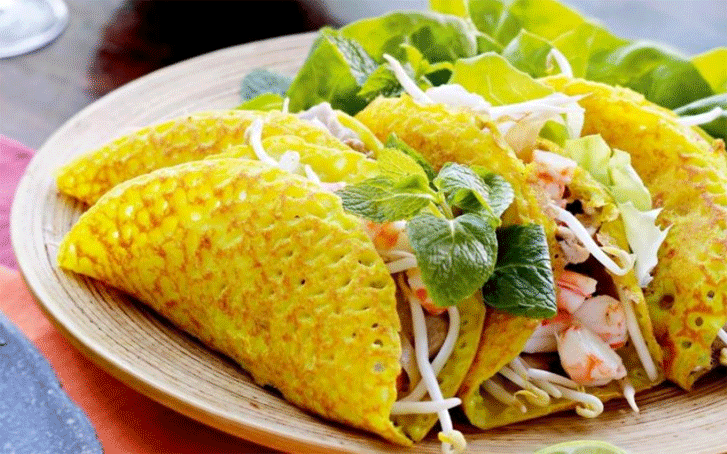 Source: Internet
3. Vietnamese coffee

Skip the famous Starbuck cup, Vietnamese coffee is also very popular; visitors easily find a cup of coffee in any corner on the road. Vietnam also has its own specialty coffee such as egg coffee in Hanoi or kopi luwak coffee in the Central Highlands, or iced milk coffee in Saigon. The aroma of coffee is what makes Vietnam unforgettable in visitors' mind.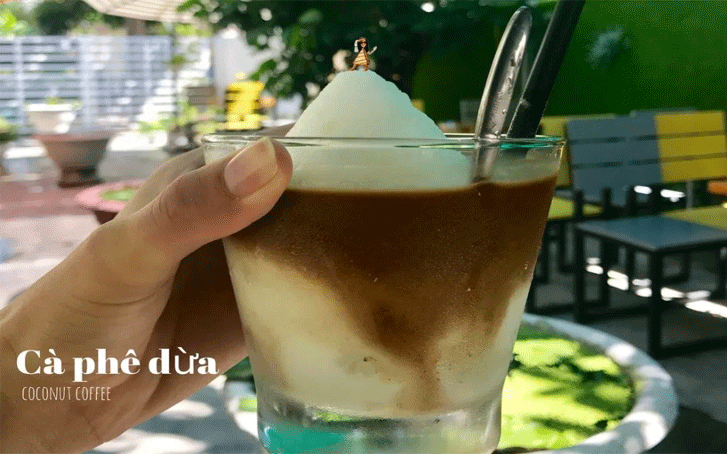 Source: Internet
4. Unique experience

Depending on the style and interest of tourists in Vietnam, there are almost all experiences such as climbing on Cat Ba Island in Ha Long Bay, or taking pictures of the sunrise in Hoi An, Mui Ne or explore the daily life of ethnic minorities in the North.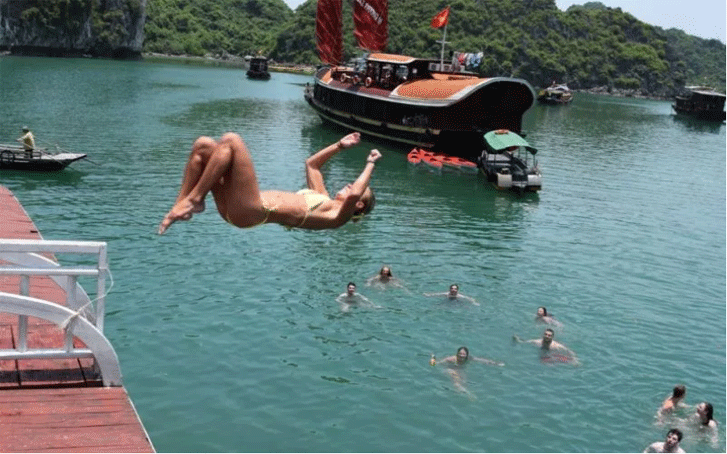 Source: Journalist on the run
5. Vietnam is considered the safest tourist destination in Southeast Asia.

According to the Institute for Economics and Peace, in 134 countries and territories surveyed for the risks and damages caused by terrorism around the world, Vietnam is ranked as one of the safest countries based on statistics for five consecutive years. National security is absolutely safe from terrorism.
One totally feels safe going out at night, even for solo female travellers.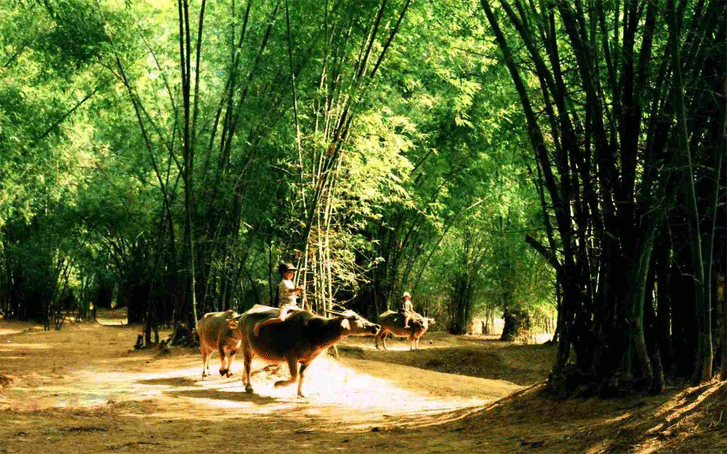 Source: Internet
6. Reasonable price

Compare to surrounding countries, Vietnam is a country worth to visit one or more times because travel expenses are quite reasonable. This is one of the great points that travelers often choose Vietnam to explore tourism.
7. Famous beaches in the world

Vietnam is famous for many beautiful beaches and the world's most attractive. Guests are often interested in choosing beaches for bathing and leisure activities on the sea. We can show is My Khe in Da Nang, or Mui Ne, Nha Trang, Phu Quoc Island ... Besides, visitors can enjoy seafood dishes that are well-processed and delicious.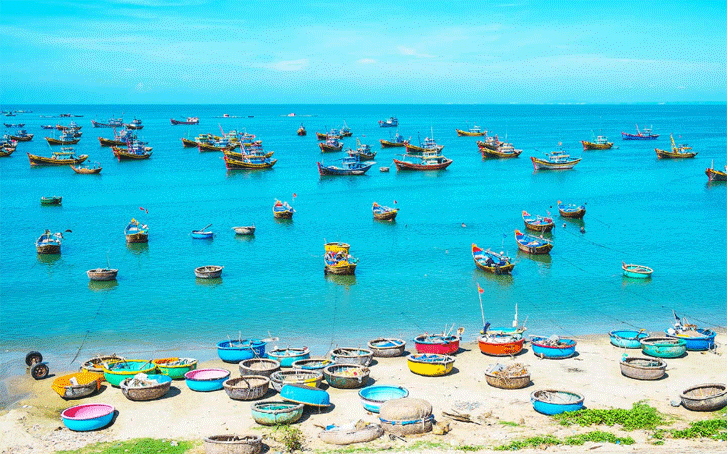 Source: Internet
8.

One of the country that is easiest and simplest to get visa

For travelers, applying for a visa to a particular country is of particular concern. Just, visa to Vietnam is easy and fast. Especially, there is no need to prove your financial status, no need to show hotel booking, return flight ticket. Get Vietnam visa easily for your Vietnam trip.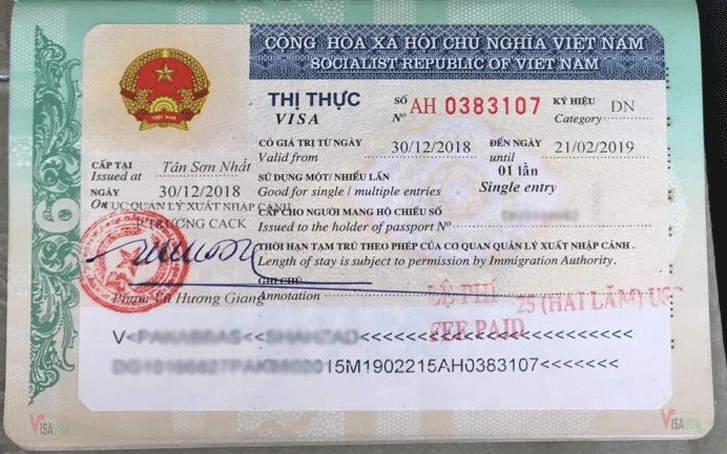 9. Many things have not been discovered yet

Compared to Thailand or Malaysia as tourist destinations, Vietnam is still a sought-after destination for many interesting yet undiscovered attractions. For the real "backpacker", Vietnam is an ideal place to conquer.
10. Vietnamese people are so lovely, friendly and helpful

Being said by foreign tourists, Vietnamese people are more friendly by nature. They keep smiling at foreigners friendlily. They are kind of curious about personal lives yet they are willing to help without expecting any benefits in return.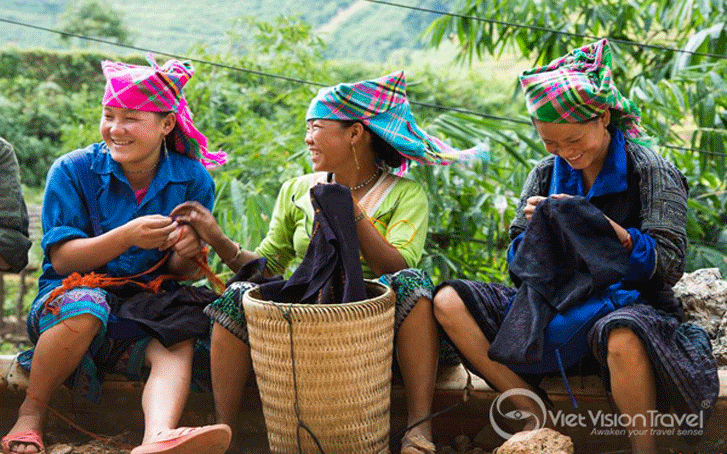 Source: Viet Vision Travel

If you are looking for a new destination for enjoying the natural beauties but not to commercial. A place that you can freely talk to local people and to discover the mix culture of tradition and modern. Vietnam is for you! Welcome you to Vietnam
Need any useful and practical advices for Vietnam visa procedure, where to visit in Vietnam? Keep in touch with us at:
Website:Vietnamvisavoa.com
Hotline: +84969255515 (Wechat/Viber/Whatsapp)
Email: support@vietnamvisavoa.com