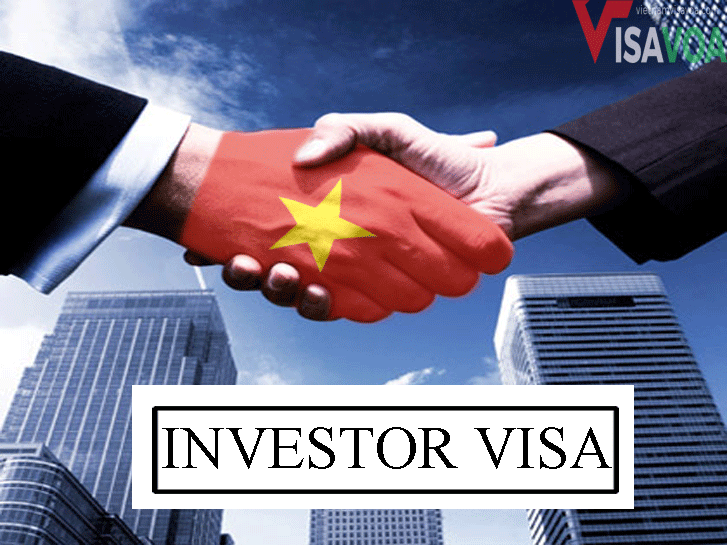 Vietnam Investor Visa- How to get it ?
If you are thinking of investing in Vietnam, or if you are ready to expand your company and establish a new office in Vietnam, you are probably hear about DN visa and LD visa, however, there is another type of visa which is also granted for those who wants to work in Vietnam: DT visa. So what is DT visa, what is the differences between it with DN visa and LD visa, and how to submit for it? All concerns you might have will be solved in this article.
What is Investor (DT) visa?
DT visa, also called investor visa, is one type of visa which is issued to foreign investors and lawyers operating in Vietnam.
Holding this type of visa, foreigners can stay in Vietnam till 12 months in maximum. And if they want to have more time in Vietnam, they are able to apply for a temporary residence card for a period not exceeding 5 years.
What is the differences between DT visa with DN visa and LD visa?
All kinds of visa mentioned above are issued for foreigners who work in Vietnam in general but each type has its specific applicants and validity.
Investor visa (DT)

Business visa (DN)

Working visa (LD)

Applicant

Foreigners setting up or contributing capital to companies in Vietnam.

Foreign lawyers working in Vietnam

Foreigners coming to Vietnam to work as free workers

Foreigners officially working for a company in Vietnam

Visa validity

No more than 12 months

No more than 3 months

No more than 1 year
How to submit a Vietnam DT visa request ?
Required documents
To obtain DT visa for Vietnam, eligible applicants must prepare a file of below documents:
Original passport

Form NA5 - Application for visa, visa extension, extension of stay for foreigners in Vietnam;

Temporary residence registration form as prescribed;

Invitation letter of your sponsoring company

Proof of legal status as prescribed by Vietnam's law ( in case you are foreign investors):
Certified copy of Business Registration Certificate/ Investment Registration Certificate;

Certificate of seal specimen registration or a notice on the publication of information on seal specimen of the enterprise on the national enterprise registration portal;

Form NA16 - Registration form for the seal and signature of the legal representative of the enterprise operating in Vietnam;
Procedure to apply for Vietnam investor visa
After having all the necessary papers, applicants can obtain for Investor visa for Vietnam via 2 ways:
By doing this way, you just need to submit the file of document mentioned above for the Embassy and wait for 5-7 working days. Your visa sticker will be stuck on your passport before your departure.
When it comes to visa on arrival, all your documents will be sent to our office. In this case, you just need to send us your passport copy instead of original one.
Vietnamvisavoa.com will submit them to Immigration Department on behalf of you and get your Vietnam visa approval letter issued. You bring this letter to Vietnam airport and have your visa stamped here.
Vietnam Visa fee
Vietnam visa fee at Embassy will be announced when you submit your papers for officials here. You pay full amount of money once time to get Vietnam visa granted.
Different from visa at the above method, when getting Vietnam visa on arrival, you need to pay the fee twice. One time is for service fee, the fee Vietnamvisavoa.com uses to get your approval letter. The other is paid for officer at Landing Counter at Vietnam airport to get you visa stamped.
After reading this article, if you still have any questions, kindly leave comment below or contact us via email support@vietnamvisavoa.com.