Budget for Vietnam travel for Pakistani
Vietnam - a S-shaped beautiful country in Southeast Asia, has become the most trending travel place for Pakistani travelers. Not only in possession of natural landscapes and local people's hospitality, Vietnam is literally one of the cheapest countries worth to visit along with surrounding countries in the region. Now, take a look at how much does it basically cost to visit Vietnam.
All the basic fees for Pakistani citizens when traveling Vietnam


Vietnam visa cost

For Pakistani citizen, you can get visa either at Vietnam Airport or the Vietnam Embassy. Depending on which way you decide to pick up visa, its fee is likely different. To simplify, you should get Vietnam visa on arrival, structure of fees includes visa service, which is paid in advance to obtain visa approval letter and stamping fee, which is paid in cash upon arrival to collect your real visa.
Please kindly send us your passport copy and visa inquiry to our support email at support@vietnamvisavoa.com along with your tentative entry/exit date. We afterward will revert back with detailed visa fees. To know about the fee of Vietnam visa for Pakistani, you can refer to this page.
Otherwise, you have to visit the Vietnam Embassy in person to ask for visa fee and procedure as their visa fees; unfortunately, do not go public on their own website. Currently, there is no Vietnam Consulate allocated in Pakistan, therefore, you have to travel from your place to Vietnam Embassy in Islamabad. You can apply visa through local agents if you are living so far away from the Vietnam Embassy or just avoid any hassles when directly getting visa at the Embassy.
Accommodation cost

A load of accommodation including: 5 star hotel: 120-130$/night (local) & 150$ upward/night (international) 4 star hotel: 90$/night (local), 3 star hotel: 30-45$/night, Hostel and dorm: within 10$/night
Meal and Halal food cost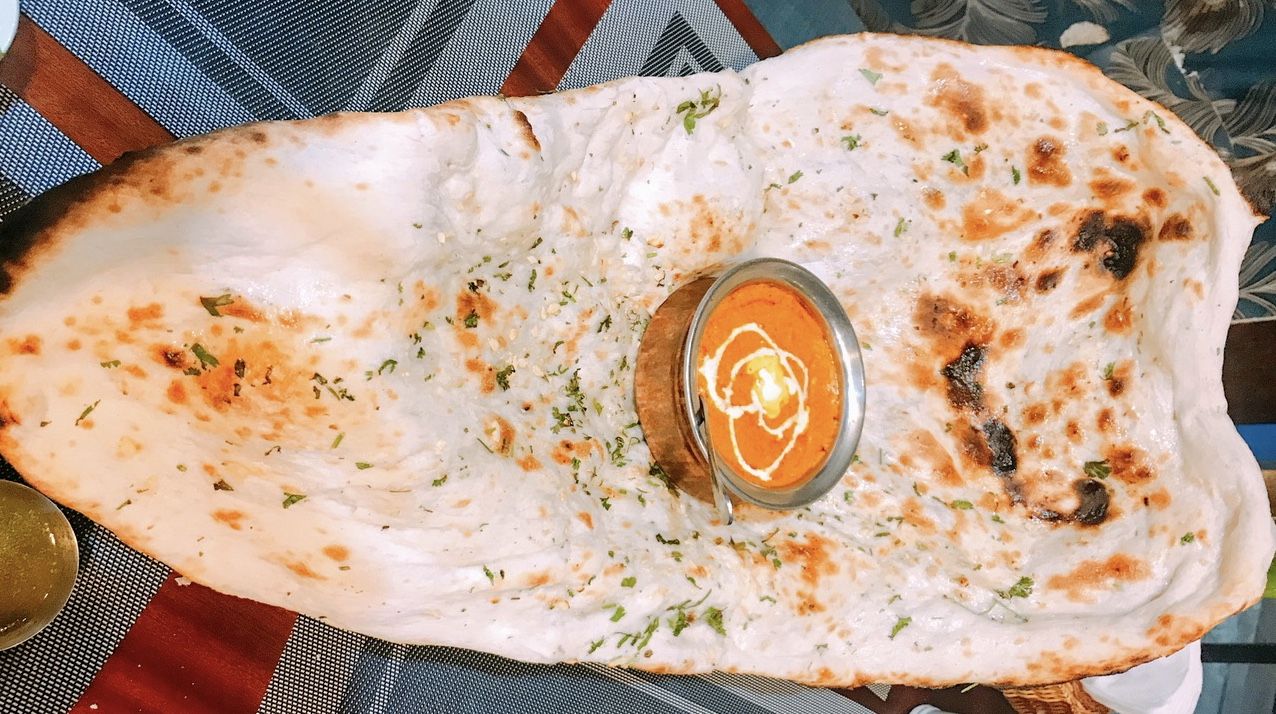 Along with freshness of Vietnamese local delicacies highlighted in world's magazines or famous travel blogs, Halal food is no longer rare thing to look for in Vietnam. Even PHO - rice noodle is also combined and served into Halal standard.
Average price: 5-7$/person for local good, 10-15$/person for Western or Halal Cuisine. If you want to go for tight budget, just go for street food or local restaurant which means you pay less than $2/ meal for bread or noodle soup.
Transportation

Cheap flight airlines: Jetstar and Vietjet
Shuttle bus: Alternative transport is shuttle bus to travel between places. Regular bus: Sinh Café or sleeping bus: TM Camel, Phuong Trang. If you want to visit Phnom Penh in Cambodia, you can take a bus from Ho Chi Minh city to border-cross Cambodia, with bus price around 350-400.000 Vietnam Dong per person.
Train: Train speed is not so fast, if you prefer "slow life" with watching landscapes passing by through your eyes, let's try to go with train for some places in your trip.
Taxi: Along with meter-taxis, you can book directly taxi from your phones with Grab. If you still prefer to use traditional taxis, should go with big companies like Mai Linh, Vinasun.
Entrance or sight-seeing fee

It goes from between $2 to $ 5 for museums, historical places. For pagoda, it is usually entrance fee free.
Things to see and do around Vietnam for Pakistani citizens

Regardless of your travelling purpose or whom you will travel with, there are so many places for you to sight-seeing and chill out:
THE NORTH OF VIETNAM

Sapa: it is a lovely hill station town in Northern Vietnam near Chinese border. The region as also known as "the Tonkinese Alps" and it's culturally rich with different hill tribe minorities, lush mountain ranges, rice fields and an overall, breathtaking view.
How to get there: by night train (8 hours) or shuttle bus (6 hours) from Ha Noi
Ha Long Bay
There are almost 2000 islets in the bay. Some of these formations are more than 20 million years old

Only half of islets and islands are named based on their shape or appearance

Richness of marine life with approximately 1,0000 species living and swimming around Ha Long Bay, its depth is 33 feet though.

Ha Long Bay is selected as filming location for the 1997 James Bond "Tomorrow Never Dies" or recently blockbuster movie "Kong Skull Island". Additionally, the video game "Street Fighter IV" used the bay as a backdrop.
How to get there? 4.5 hours on bus from Ha Noi to Ha Long. You should spend 2 days 1 night cruise program. Overnight on the cruise is just amazing!
Ha Noi
Hanoi is the capital of Vietnam where you can not only experience the lively city with mordern service, but you can also be offered a ton of historical and cultural sites such as Hoa Lo Prison, Hoan Kiem Lake, Ngoc Son Temple, Ho Chi Minh Mausoleum and many famous other attractions. Especially, you feel hustle and bustle of city when wandering around the Old Quarter.
THE CENTRE OF VIETNAM
Golden Bridge in Danang
Da Nang: is a coastal city in central Vietnam known for its sandy beaches and history as a French colonial port. It's a popular base for visiting the inland Bà Nà hills to the west of the city. Here the hillside Hải Vân Pass has views of Da Nang Bay and the Marble Mountains
How to get there? It takes 1.5 hour from Ha Noi to Da Nang with flight or 14 hours by train
Hoi An: is a lovely little town on the coast of Vietnam where was trading port in the 16th and 17th century. Nowadays the Ancient Town of Hoi An is a living museum and is registered as one of the UNESCO Heritage Sites with legacy of historic buildings, colonial architecture and a lovely waterfront attracting a lot of tourists every year.
How to get there? It takes 30 minutes by car from Da Nang City to Hoi An Town
Nha Trang: known as the Riviera of the South China Sea with 6km stretch of beautiful coastline. White sandy beaches, clear waters with a abundance of marine life and coral reefs and verdant mountain ranges at each end are spotlights of this beach city. Also you have chance visit untouched islets with a short boat ride.
How to get there? From Ha Noi: it takes 1.50 hour to Nha Trang by flight; Ho Chi Minh: it takes 1 hour to Nha Trang
Da Lat: Considered as the Valley of Love with 1500 m above the sea level, Da Lat is an ideal and luxury destination for city dwellers and tourists tired out from trudging along sultry coastal Vietnam. With the beautiful climate and soil, Dalat is also famous as the city of thousand flowers, romantic Pine Hills, cool plateau and it's also the home of some local hill tribes.
THE SOUTH OF VIETNAM

Ho Chi Minh is the vibrant mixture of old and new with well-preserved colonial structures and war relics from the devastating Vietnam War. There is no shortage of skyscrapers, elegant sports clubs, and expansive shopping malls to enjoy a night life when you get a chance to visit.
Cu Chi Tunnel: Located 75 kilometers Northwest of Ho Chi Minh City, the Cu Chi Tunnels are an elaborate underground network made up of 250 km (155 mi.) of tunnels and chambers in the town of Cu Chi. Astoundingly, given their great length, the tunnels were dug with bare hands or very simple tools during the French occupation in the 1940s, and further expanded during the American War (better known in this hemisphere as the Vietnam War) in the 1960s.
Mekong Delta River - Floating market:
Visiting the countryside of Vietnam in Mekong delta, everyone will be impressed by the variety of orchards, the simple but pleasant life of local people.
Some useful tips for Pakistani citizens to travel Vietnam
Sim card

It is not hard to get local Sim cards in Vietnam just make sure that you have unblocked phone which any of different Sim cards can be inserted into. It makes sense that most of things bought from the airport are quite expensive including Sim card, so you should get it at a mobile phone store in the city center. Viettel Sim card is the best option in term of strong network coverage if you want to travel outside if city. Each Sim costs around 2.5$ (60,000vnd)
Currency exchange

Major currencies can be exchanged practically anywhere in Vietnam, but its rate can be slightly varied from this place to another. Banks and airport money changers can change your money at a high cost relative to a jewelry shop in the city center, so see and ask around before trading dollars for dong.
Above is an overall guidance for your trip to Vietnam. Hope you find it helpful. Do not forget to contact us if you need to get your Vietnam visa approval letter issued or need any tour arrangement for your trip in Vietnam. We are always available at:
Website: Vietnamvisavoa.com
Email: support@vietnamvisavoa.com
Phone:+84969255515(whatsapp/ viber/ wechat)