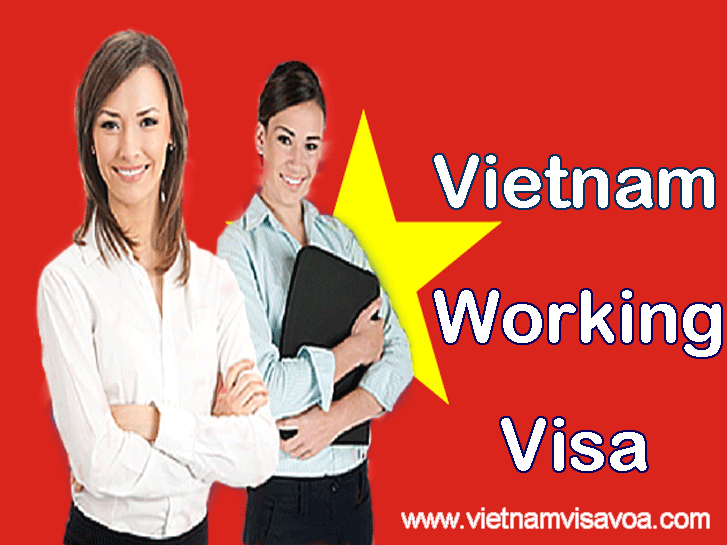 Working in Vietnam – How to Get Vietnam Working Visa?
Vietnamese Government has made great efforts to encourage foreigners to do business in Vietnam easily by introducing the working visa policy. Therefore, over the last decades, the number of expats who live and work in Vietnam has risen significantly. This article will help you to understand more about Vietnam working visa as well as its procedure.

What is Vietnam working visa?
Vietnam working visa (LĐ visa) is issued for foreigners who want to obtain employment permit and tend to work in Vietnam. A working visa is valid for 1 month, 3 months, 6 months or even 12 months depending on the duration of your working permit. Vietnam Residence Card will be issued to replace working visa to allow foreigner works to stay up to 2 or 3 years in Vietnam.
Besides, you are required a work permit if you decide to work longer than 3 months in Vietnam. For companies seeking to foreign employees, a recruitment plan by the company must be submitted at least 30 days in advance of the employee's arrival to the provincial Department of Labor, Invalids and Social Affairs.
Documents required for Vietnam working visa?
For the foreign workers, you must fulfill the below document requirements:
Operation license of an enterprise or organization: Business registration, investment license, operation license of branch or representative office...

Seal specimens certificate of enterprises or organizations

The Visa application form

Work permit

Employment contract

Valid passport
How to apply for Vietnam working visa ?
The applicants can apply for Vietnam working visa by two way: Apply visa at Vietnam Embassy and apply Vietnam visa on arrival (online).
Vietnam visa at Vietnam Embassy
If you want to apply for a Working Visa directly, you could travel to any Embassy of Vietnam which is the nearest or most convenient for you and follow the instructions of the offices.
It seems to be the most convenient and simplest way for you to obtain Vietnam working visa. You do not need to take time to visit Vietnam Embassy, you just spend a few minutes taking visa online process on your computer.
Submit your Vietnam visa application form online at Vietnamvisavoa.com
In order to apply for visa online, you need to send your passport copy and your estimated entry date to the address: support@vietnamvisavoa.com
Or you can also visit the website: http://vietnamvisavoa.com/en/apply-online to apply online. Then you will make payment for visa processing fee.
Receiving visa approval letter for Vietnam via email
After 5-7 working days (for normal services); you will receive the visa approval letter (attached with Vietnamese visa application form) via your email.
Then you need to:
Print out the visa letter and Vietnamese visa application form

Complete Vietnamese visa application form in advance

Prepare 2 passport-size photos and stamping fee in cash
Visa stamp at Vietnam international airport
Upon arrival at Vietnam airport, you need to approach directly at the VOA counter and show documents as: A copy of your Vietnam visa approval letter, 2 passport photos, Vietnamese visa application form, Original passport, and Visa stamping fee. Then, you can be granted a Vietnam working visa quickly and easily.
FAQs about working visa for Vietnam
Q: Can I work in Vietnam on a tourist visa?
A: A tourist visa is available for one month as a single-entry or multiple-entry permit. The maximum validity of this visa is 30 days. Therefore, if you decide to enter Vietnam for business purposes, you should apply for a business visa or working visa.
Q: Do I need a degree to work in Vietnam?
A: Officially, you need a degree to obtain a work permit in Vietnam. You even need your Embassy to verify its legitimacy. However, you can prove your experiences and abilities by showing any related documents instead of a degree or diploma.
Q: How much do English teachers make in Vietnam?
A: The average teacher's salary in Vietnam is around $1500 USD per month or 20 USD an hour. However, with some experience you can make upto $2500/ month.