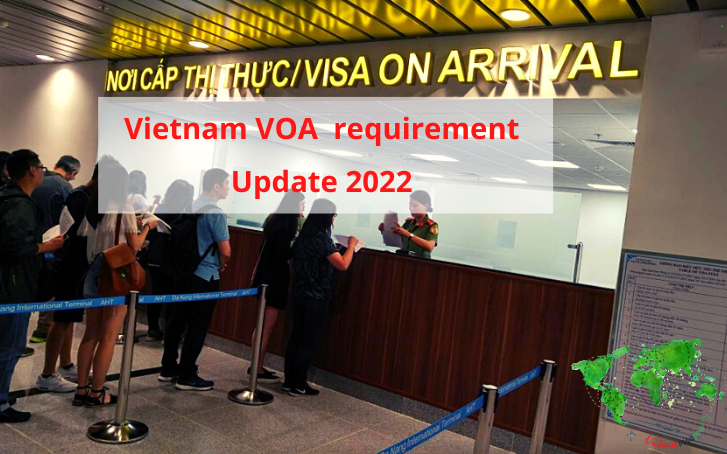 Vietnam visa on arrival requirement (update 2022)
Most updated requirement for Vietnam visa on arrival in 2022
After 02 years closed due to Covid pandemic, Vietnam finally opened Vietnam borders for international tourism on 15th March, 2022. However, getting a Vietnam visa on arrival to Vietnam now is so much more complicated than before.
These days, in order to get a Vietnam visa on arrival, you must have a sponsor company in Vietnam no matter you travel to Vietnam for tourism or business purpose. Your sponsor will supply necessary documents in order to submit Vietnam visa request at Vietnam Immigration who will grant you a Vietnam visa approval letter to enter Vietnam. Finally, to collect stamped Vietnam visa upon arrival.
How to get Vietnam on arrival for tourism purpose.
It is required now that every tourist who wants to get Vietnam visa on arrival, must book a full tour package with a travel agency in Vietnam who is eligible for organizing tours for international tourists in Vietnam. This package includes: accomodations, transportations and tour itinerary during your holiday in Vietnam. Accordingly, the travel agency will act as your sponsor to get a Vietnam visa approval letter granted at Vietnam Immigration.
Requirement for tour package for Vietnam visa on arrival:
Applicants must book 4* or 5* rating service which costs you on average $200 US/ day (if you travel alone). In case you travel in group, expense will be decreased.

Vietnam tourist visa validity: Depends upon your tour package duration in Vietnam, you will get the same validity for your Vietnam visa. For instance, you claim that you are travelling in Vietnam for 10 days, accordingly, your Vietnam visa approval letter will just last for 10 days only.

Note: It is not possible to extend your stay in Vietnam as a tourist right now as Vietnam tourist visa is not extended at the moment.

Vietnam visa type: Tourist Vietnam visa. You must follow the tour program during your trip in Vietnam and make a commitment not to join in any conferences, meetings for business, political, or religious activities. If you break this terms, you will be listed in the restricted list. Consequently, you must pay a hefty fine, in the worst cases, you will be expelled from Vietnam territory.
Note:
We recommend you not to travel alone as it is likely that your Vietnam visa request won't be approved. Moreover, if you travel in a group, you could save significant expense with your group.
Do not book your flight until your Vietnam visa approval letter is issued.
How to get Vietnam visa on arrival for business purpose?

In general, requirements for business Vietnam visa on arrival is still the same as before Covid.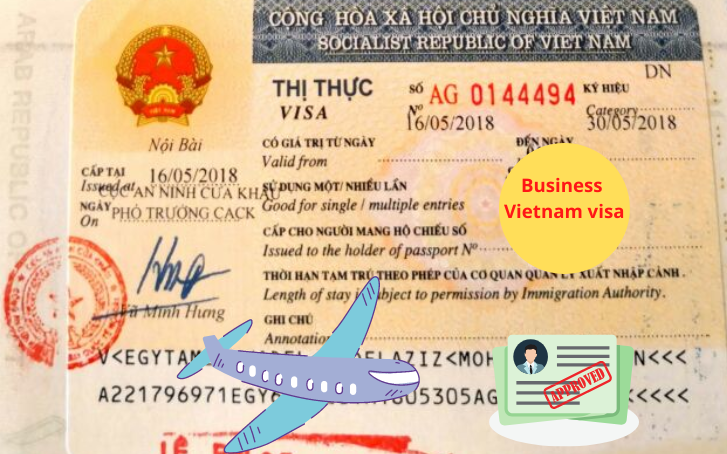 You must have your business partner company in Vietnam to sponsor you. The sponsor company must prepare necessary documents include: Invitation letter, business license, authorization letter, working schedule in Vietnam. In many cases, they must show the tax report which claims their business activities within the last 03 months.
In case the visa application for business visa is approved, a Vietnam visa approval letter will be issued. It then will be forward to the applicant online so that the person can board the plane to Vietnam and obtain a Vietnam visa sticker on the passport at landing Vietnam airport.
Note: Depend upon company's location, they may need to directly submit documents at Vietnam Immigration or not.
Processing time: Depend upon specific cases. On urgent basis, it takes within 3- 5 working days. If not, it normally can be done in 10 business days.
Fee: Also vary according to nationals. Please check cases by cases.
Vietnam visa on arrival requirement in 2022 (newest updated)
Need to get further instruction on Vietnam visa on arrival, contact us:

VIETNAM VISA VOA
Hotline: +84.969.255.515
Email: support@vietnamvisavoa.com
In case, you are eligible for Vietnam E visa, it is highly recommended that you should apply for Vietnam e visa which is simple and easy.
Get detail guidance on how to submit Vietnam e visa online

In case you need an emergency Vietnam e visa, we able able to process it for you.