Emergency Vietnam E visa I How to apply ?
You are travelling to Vietnam very soon and your Vietnam E visa from Immigration website is not yet ready?
You have booked your flight to Vietnam and forgot about your Vietnam visa?
You submitted wrong information on your Vietnam E visa?
You need to have a Vietnam E visa as quickly as possible?
We are here to assist you, provide you with emergency, rush Vietnam visa service.
As you may know, when you submit your Vietnam e visa at
offical website of Vietnam Immigration
, there is only 01 option for normal processing time which takes within 03 working days. In fact, it may takes 05-10 working days to hear from Immigration.
You want your Visa request processed urgently?
Contact us RIGH AWAY
VIETNAM VISA VOA
Hotline: +84.969.255.515
Email: support@vietnamvisavoa.com
What do we need for rush, urgent Vietnam E visa?
1. Case 1:
You already submitted your Vietnam E visa request at Immigration website
Please share with us:
Registration code sent by Immigration
The entry point
Passport copy
Email address
For the first step, we will double check if you noted exact details in your existed Vietnam visa order. If everything is correct, depend upon the time you contact us, we will recommend you the most suitable service that meet your need.
In case your passport number or full name… is in exact, a new visa order must be replaced.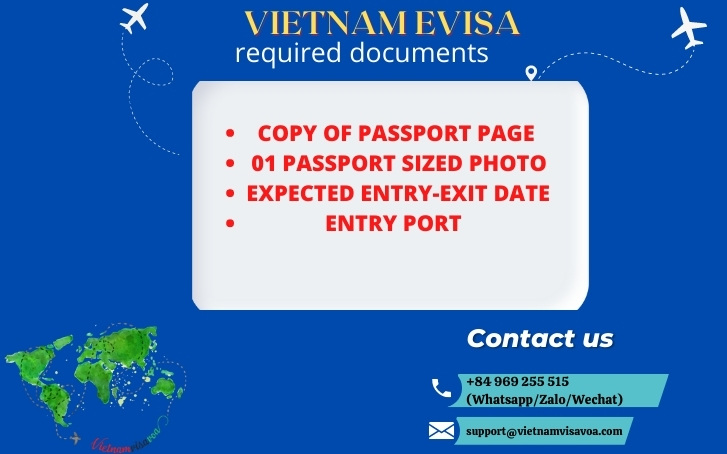 2. Case 2:
You have not applied for Vietnam E visa online, we will submit your E Vietnam visa on your behalf.
What do you need to send us?
Passport copy
01 passport sized photo/ portrait photo
Email address
Expected entry date
Expected entry point
We then send you a payment link to pay for emergency Vietnam visa, rush Vietnam visa.
Once payment is done, we will submit your Vietnam e visa on urgent basis and share with you the visa result via email once it is ready.
Emergency Vietnam e visa processing time
01 working day service: We ensure you that e visa result will be ready within 01 working day ( Vietnam time)
02 working day service: We guarantee your Vietnam e visa result will be available within 02 working days ( Vietnam time)
Note: No ememergency/ urgent service is available during weekend (Saturday, Sunday and national holiday).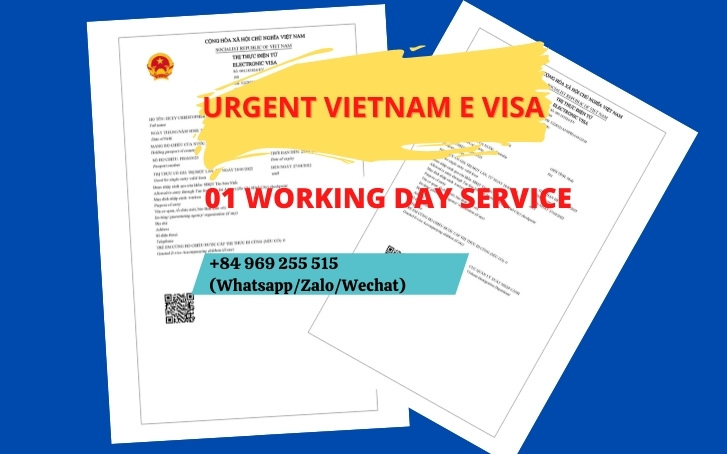 Emergency Vietnam e visa fee
Depend upon the processing time: 01 working day or 02 working days service
Current price:
01 working day: $150 US/ person
02 working days: $115 US/ person
In case you already submitted your E visa correctly at Immigration website, we will deduct $25 US (offical fee) from the total price.
You just pay once for this service, no stamp fee upon arrival.
Payment method for rush Vietnam e visa
We accept: Credit Card/ Debit Card, Paypal, Vietnam local bank transfer.
How to contact us for urgent Vietnam e visa?
There are different ways to reach our support team for your Vietnam urgent visa request:
CONTACT OUR SUPPORT TEAM
Hotline: +84 969 255 515
Email: support@vietnamvisavoa.com
OR
Fill in
urgent Vietnam visa request
form
here