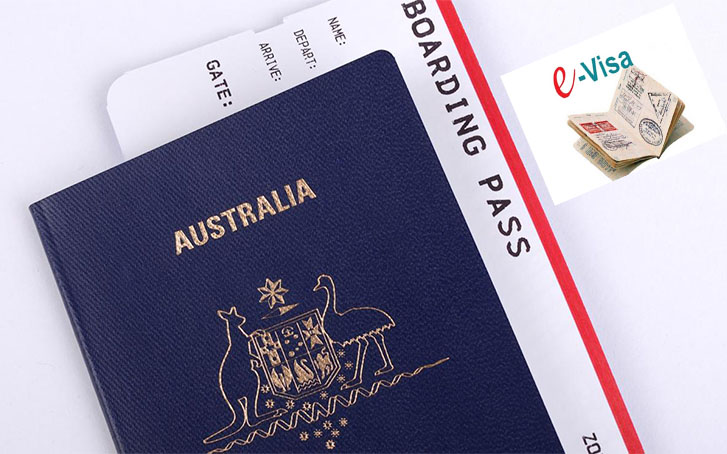 Vietnam E-visa for Australian citizens
On this article we will provide important guidelines related to Vietnam Evisa for Australia citizens. If you want to learn more, just keep reading to the end or ring us at + 84.969.255.515 to speak with our visa experts.
Let's take a deep dive into the details of E-visa with us!
What is E-Vietnam visa?
Vietnam E visa is official document permitting the e-visa holders to enter and travel within Vietnam. This type of visa is officially applied through the electronic system of Vietnam Immigration Department and only granted with 30 day validity and single entry.
Can Australia citizens apply for Vietnam e-visa?
In accordance with the Decree No.07/2017/NĐ-CP issued by Vietnam Government in 2017, Australia citizens have been eligible for Vietnam e visa in the purpose of easily facilitating Vietnam visa procedure and increasingly attracting more Australian visitors coming to Vietnam in the meantime.
Requirement to get E-visa to Vietnam from Australia
You will go through an online application form when it comes to apply for E-visa. Before your application is lodged online via the government's evisa system, you are required to bring your attention to some significant documents and elements affecting your eligibility as listed in the followings:
- A scanned passport copy with at least 6 month validity counted from your arrival entry to Vietnam (used to upload to the Immigration site)
- A recently taken passport for online uploading
- A valid credit card to make payment for e-visa fee
- An email address to track and download your E-visa confirmation from the government evisa website.
- At least 02 empty passport pages used for stamp and seal
How to apply Vietnam E-visa for Australian citizens
Submit Vietnam evisa at the Vietnam Immigration website (Nonrefundable option)
Step 1: Submit Vietnam E visa application form
Applicants access the official site of Vietnam Immigration Department https://E-visa.xuatnhapcanh.gov.vn/ to fill out a visa application with required information such as: Full name, nationality, DOB, entry/exit date, arrival point. Also, a digital passport scan (the bio page), a passport photo need to be uploaded. Once you complete this step, you will receive a verification code for updating your visa order status.
Step 2: Make payment for Visa order
You are going to pay 25USD/ person for Vietnam E visa service charge with your valid international card through a secured online payment gateway.
Step 3: Download a copy of your E-visa
Enter your verification code, email and date of birth to download your E-visa after 3 working days
Step 4: Travel to Vietnam with Vietnam E-visa
Take with you a copy of Vietnam E-visa and your valid passport to travel to Vietnam. For E-visa holders entering Vietnam through the airport, you will skip over the visa-on-arrival section and move straight to the passport control line.
Steps to apply for E-visa
Submit Vietnam Evisa through Vietnamvisavoa.com (Refundable option)
If you want a free-hassle procedure and save up your time from filling up an application online, you can authorize this work to
Vietnamvisavoa
, we will take care of your visa application from the beginning to final steps of visa.
Note: If you are getting close to travelling date to Vietnam, it is highly advisable to choose a reliable agency to handle your E-visa or switch into visa on arrival to assure that you will receive your e-visa on time.
Realistically, the processing time can be taken up even longer than 3 working days, sometimes you have to wait till 5 working days. Please be mindful otherwise you can eventually end up paying a plentiful charge for
emergency visa.
How much does Vietnam evisa for Australia citizens cost?
Depending on which the method you will opt for, the Vietnam e-visa cost can be slightly different. As officially announced from the Vietnamese government, you are expected to pay 25usd online for the government fee when directly submitting an application via this official E-visa website.
If you process your evisa application through a service agency, you will pay two fees: visa service fee (small extra) and government fee. The additional service fee can be paid to benefit you by:
+ Assisting you to fill up and complete your visa application online on behalf of you
+ Reviewing and consulting your visa case to make sure that you are eligible and your visa application is approved
+ Directly dealing with the Immigration Department of Vietnam to submit your visa application and make sure that you will get your e-visa on time without any delay
+ Fixing and correcting all mistakes might occur when submitting your visa application
+ Ensuring your smooth entry upon arrival with e-visa issued with their services as provided
Important notice
you should NOT miss out here:
► E-visa is only applicable to 30 days period visa with single entry. If you are planning up to stay more than 30 days, it is not suggested to be used and in this case, just take into account for getting visa at the Vietnam Embassy or visa on arrival .
► Australian citizens are required to have at least 6 month valdiity left on their passports.
► You have to enter exactly a Vietnam entry port as registered on your visa application. Your changing your entry port will lead to a rejection upon arrival. Pay attention to this notice in order to save your trip.
► Kids who have their own passports are required to separately submit their evisa application. Kids who are under 14 year old sharing their parent's passport are included in their parent's evisa application. A group of applicants cant be shared with a same visa application form when it comes to e-visa application.
► Prepare a copy of Evisa to show your airlines to check in at the airport in Australia
The FAQs about Vietnam E-visa for Australian nationals
1. How long can visitors with Australia passport holders stay in Vietnam with E-visa?
As stipulated, Australia citizens are allowed to stay not more than 30 days in Vietnam with E-visa. If you wish to stay more than 30 das, you can extend your e visa while you are in Vietnam.
2. How long does it takes to apply for E-visa?
On the regular process, it takes 3 business days to receive your E-visa
3. What document should I present with me when I arrive in Vietnam?
On arrival you are required to present a copy of your e visa confirmation and your original passport.
4. How does Vietnam E visa look like?
Sample of Vietnam e-visa
5. How can I apply E-visa from Canberra in Australia?
E visa procedure is mostly done online including payment process, therefore the applicant can apply this type anywhere in Australia by simply following the aforesaid steps.
---
If you still have doubts about Vietnam Evisa in particular or Vietnam visa in general, where you can find more help? Just kindly contact us today to speak with our experienced consultants and receive an inclusive guidelines for your visa.