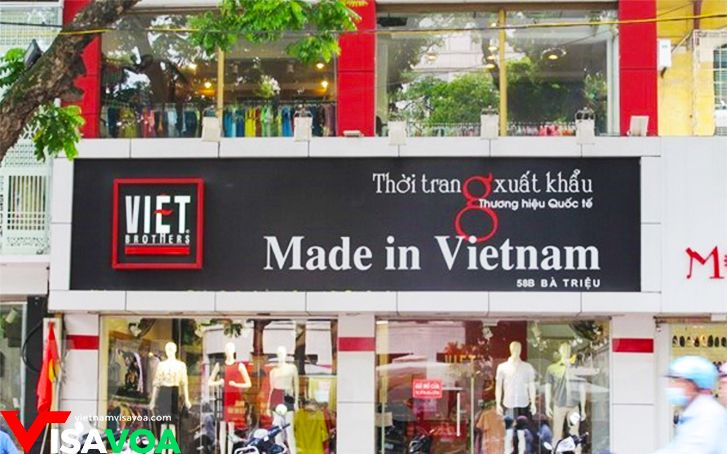 Essenstial Tips to buy Made in Vietnam clothes in Vietnam
Made in Vietnam clothes are famous worldwide. It is recommended to buy some made in Vietnam clothes when you travel to Vietnam
Vietnam is not only a good place for budget travelers but it is also a well known place for shopping especially for buying clothes. Where to buy Made in Vietnam clothes in Vietnam?
1. Should you buy International brands in Vietnam?

Yes but do check the price carefully as it is not always true that everything is cheap here. You can find international brands in Shopping malls like: Parkson, Royal city, Vincom….however from what I learn from my clients in Asia, the International brand products in Vietnam is even more expensive than in their countries. They would rather go for Vietnamese products with good quality but reasonable price.

Though, you can easily find replica products such as: the North Face, Armani Exchange, Gucci, Prada, Dolce & Gabbana, Burberry,… at good price in almost touristic areas: around the Old quarter in Hanoi, right besides Hoan Kiem lake or in Sai Gon Square.

2. Where to buy made in Vietnam clothes?

Made in Vietnam clothes are available in shopping malls and small shop along the streets. Normally, you will find the sign "Made in Vietnam", "Viet brothers" or M2 in front of the shops. You can have many choices of Vietnamese brand such as: Blue Exchange, Canifa or Ninomaxx… these brands are quite famous among mid range Vietnamese customers. Why do we recommend you to go for these Made in Vietnam brand?
Quality is quite good, it is durable

Price is at good value, you don't have to worry about being overcharge as price is fixed on each product.

Staff are helpful and polite enough to make a satisfied shopping experience

In these Made in Vietnam shops, they do offer Sales off on big occasions like: New Year, Xmas, Women's day… you could get upto 50% discount on the basic price.

Address (Hanoi): 58 Ba Trieu, 7A Cha Ca, 20 Hang Thung, 56 Quan Thanh, 193 Giang Vo, 65 Tran Nhan Tong, 266 Tay Son, 162 Ton Duc Thang, 89 Cau Giay, 275 Bach Mai, M2 55C Ly Thuong Kiet…

In case you look for cheap stuffs, you should go to local markets.

3. Buying clothes in Local market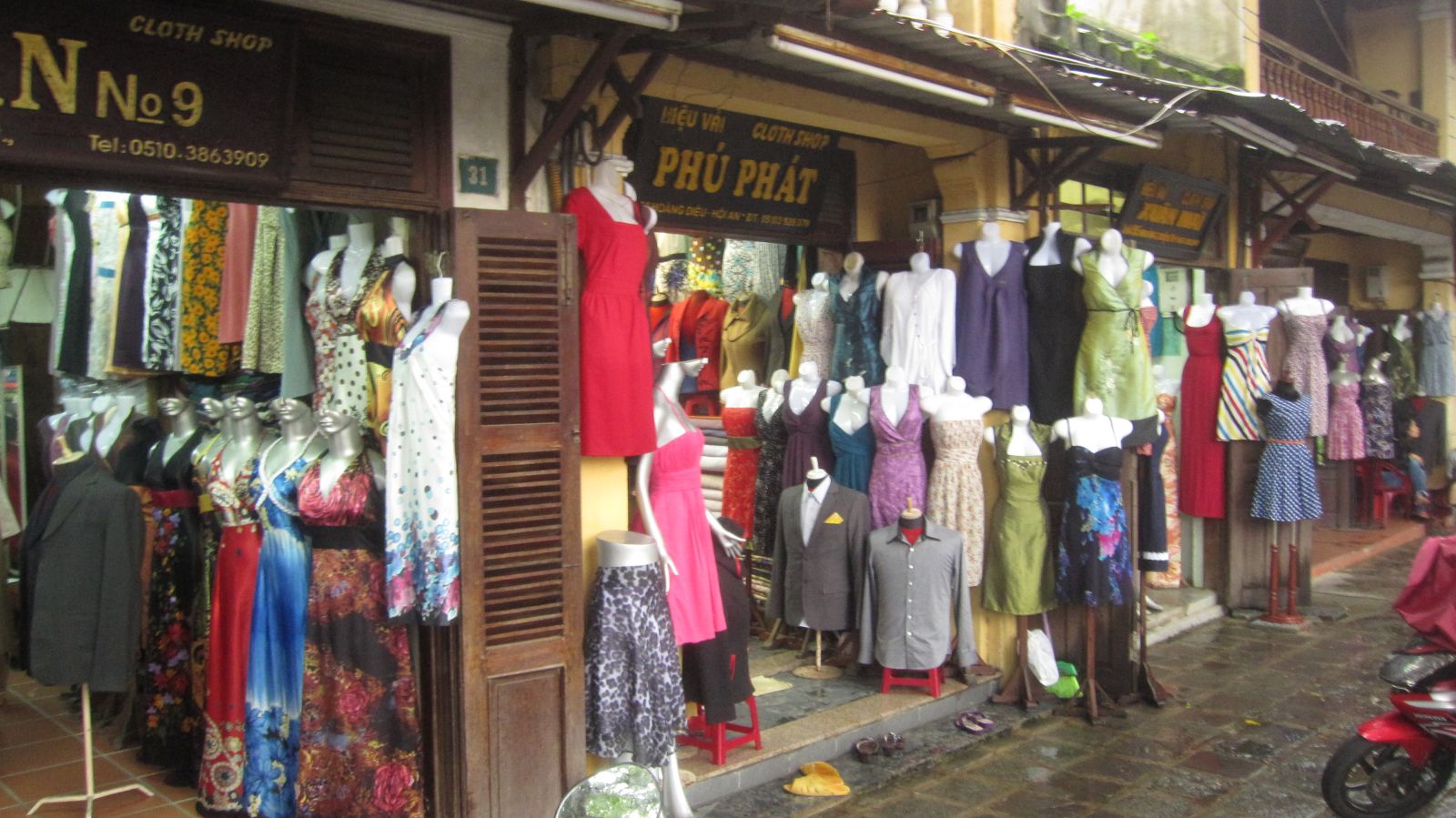 Source: Internet

It is recommended to keep your happy friendly smile on your face always and be a good bargainer to get the best deal in Vietnamese local market. In almost clothe shops in markets, they sell Made in China products or Vietnamese products with low quality and the quote, you pay for what you get really fits in this case. Also, you should bear in mind that there is no fitting room in these types of shops. A T Shirt with impressive words like: I love PHO, I love Vietnam, I love Hanoi, I love Sai Gon can be bought at $ 1 US. So cool, isn't it?
In Hanoi, you should visit night market in Hang Dao streets or just walk around the Old Quarter; there are various options for you to choose. Also, do not forget to try your luck in Dong Xuan market, one of the most famous wholesale and retail local markets in Hanoi. If you visit Ho Chi Minh, there are same types of offers in local markets, really good price with friendly sellers.

If you are finding somewhere not only to grab something, but also to discover sightseeing of local markets, read this article to explore several best traditional ones in Hanoi with their own beauty and uniqueness: 08 best local markets in Hanoi for shopping and sightseeing.
Be happy tourist and happy shopper in Vietnam!