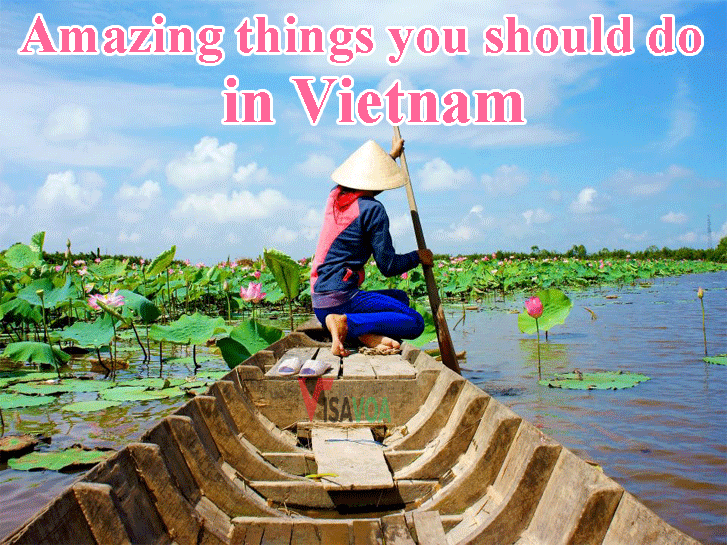 Amazing things in Vietnam that tourists must try at least once
What are so interesting in Vietnam ? What shouldn't you miss when travel to Vietnam ?
Using chopsticks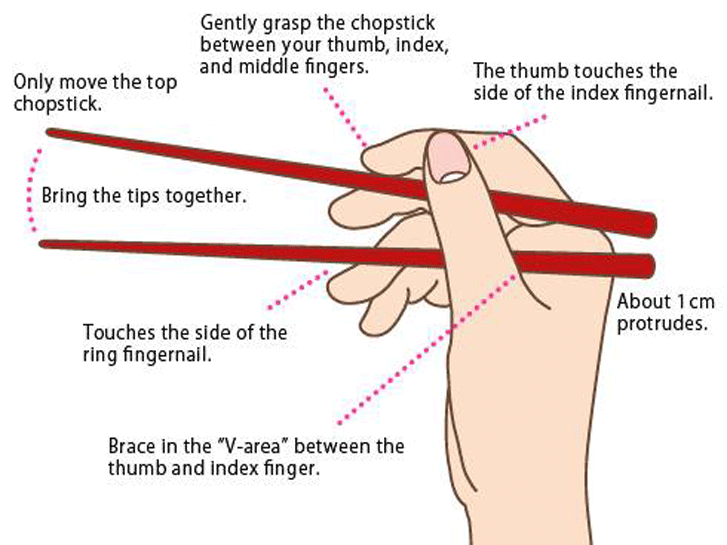 Instruction on how to use chopsticks - Source: Internet
Chopsticks are one of the biggest challenges for Westerners when they want to enjoy food and culture in Vietnam. Even the Vietnamese themselves have many ways of using chopsticks, but if this is your first visit to Vietnam, hold the chopsticks in a classic way: the thumb and forefinger are placed on the top, the other three on the bottom, and the chopsticks are centered and lean on the middle finger. Besides, do not use your chopsticks to make noise.
Crossing the road
For the road crossing challenge, do not hesitate because of fear. Stay focused on your path, stay on pace and believe that people around you will not rush into you. A handy tip to walk across a busy street is to follow a local person, and walk beside them when they cross the street.
Foreigners are crossing street in Vietnam - Source: Internet
Drinking Coffee
For your information, Vietnam is the second largest coffee exporter in the world. You cannot miss the rich coffee here. Every region in Vietnam has its own specialty coffee. For example, egg coffee in Hanoi, iced milk coffee in Ho Chi Minh City or ground coffee in the Highlands. The coffee experience is more fun when you sit on the sidewalk and chat with your friends. Even Canadian Prime Minister, Justin Trudeau enjoyed coffee on the pavement in Vietnam too.
Vietnam iced milk coffee - Souce: Internet
Riding a Motorbike
Grew up in a car-only country? Have not ever driven a motorcycle? Come to Vietnam and experience.
Riding a motorcycle in Vietnam is considered a thrilling experience but risky. Some good tips for you are:
staying away from the bus if your steering skill is weak, check the kickstand before driving, and restrict to use the brake pedal because it is prone to fall. If you still don't dare, you can sit back and observe people around, which is also an interesting experience.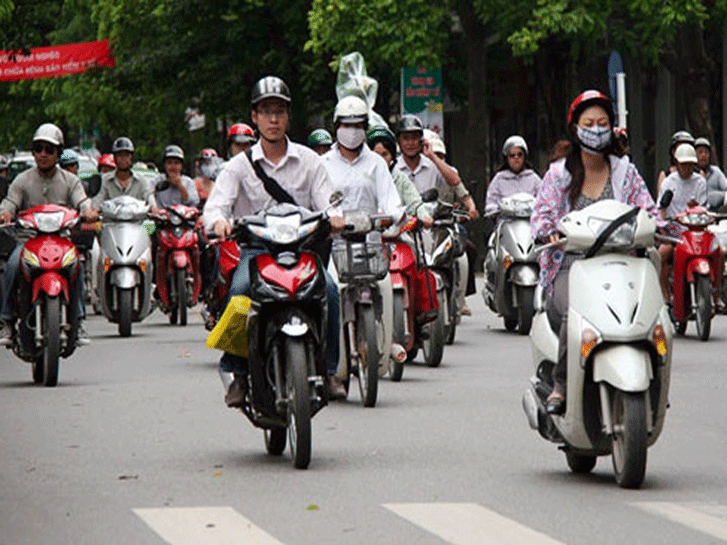 Majority of vehicles on Vietnam street are motobikes - Source: Internet
Becoming a Millionaire
Many foreign tourists joked:"If you want to become a millionaire immediately, go traveling to Vietnam.
The reason is that in Vietnam, the currency has a lot of zeroes at the end. At the current exchange rate (23,250 VND per US dollar), changing a fifty-buck note gets you 1,162 million VND. Ka-ching!
Vietnam money - Source: Internet
Eating street food
Once you arrive in Vietnam, you should definitely not miss the street food. The culinary culture of Vietnam comes from the street chefs themselves with the famous dishes recognized in the world as pho, bread, bun cha or adventurous dishes for the brave travelers to experience like baluts, fetal duck eggs,..
Vietnam street food - Source: Internet
Drinking draught beer
Vietnamese people love beer. According to data in 2017, the consumption of beer in Vietnam reached 4 Billion liters of beer. When you come to Vietnam you must enjoy the famous Hanoi draught beer in backpacker street, Ta Hien. Having a chat with friends in the evening, having a beer and listening to music from the bars is an unforgettable experience for travelers.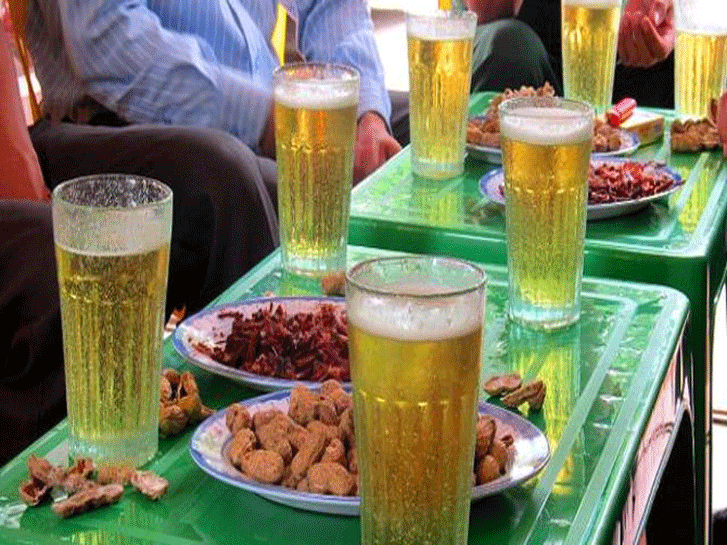 Draught beer in Vietnam - Source: Internet
Shopping in local wet market
Local markets are not only a place for foreign visitors to learn about Vietnamese culture but also as a place to buy souvenirs as gifts. You can find many items in the local market, from fruits to clothes, shoes,bracelets, necklace. In particular, the counters of handicrafts always receive the attention of foreign visitors.
I recommend you buy some creative 3D cards. Each unit cost only 20,000 - 30,000 VND, but there are pictures of the Vietnam landscape, which are beautiful and surprising when opened.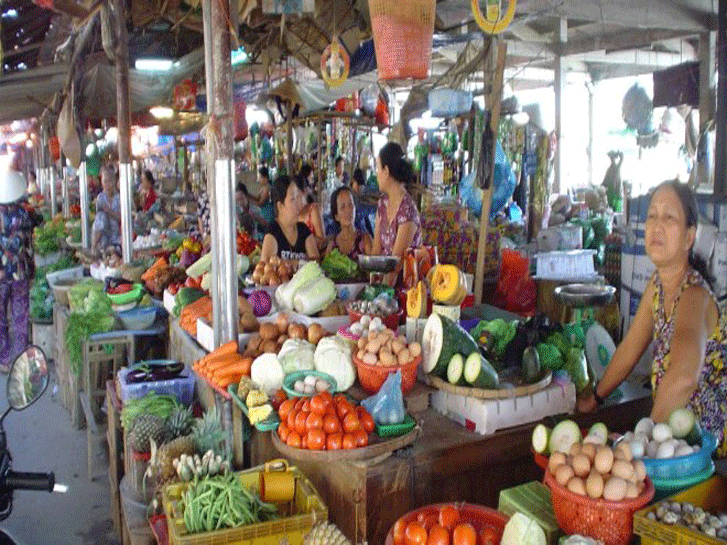 A corner of wet market in Vietnam - Source: Internet
Chatting with local people
If you are a social person, you will want to chat with local people. English is not a popular language in Vietnam, but in big cities like Hanoi and HCMC, especially in Hoan Kiem Lake area, you can easily meet young people and students who want to practice communicating in English. These conversations can help you understand more about Vietnam as well as the hospitality of the Vietnamese people.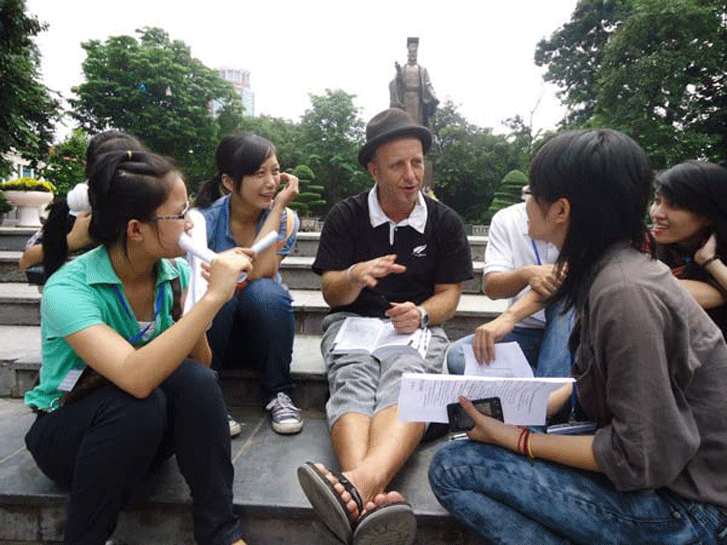 Vietnamese students talk to foreign visitor - Source: Internet
Still looking for practical guide from local people? Contact our dedicated support team at:
Email: Support@vietnamvisavoa.com
Hotline: +84969255515
And do not forget that we are here to provide you with Vietnam visa approval letter/ Vietnam Invitation letter in the simplest way.