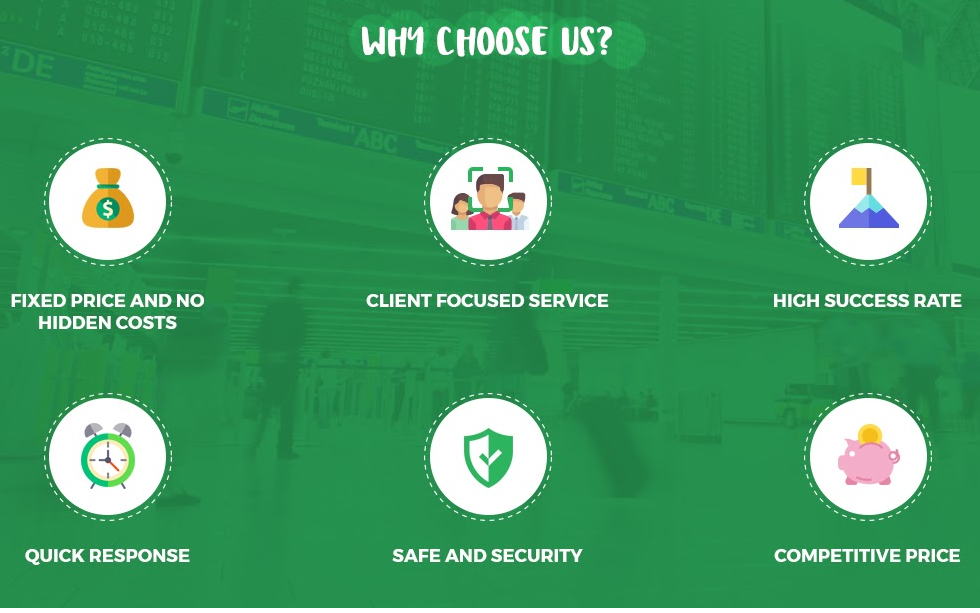 Why Vietnamvisavoa
Vietnamvisavoa is authorized visa service provider that obtain and manage visas for all foreigners who wish to visit Vietnam. We are committed to deliver excellent visa advice and consultancy which are well adapted to each client.
Here are reasons you can depend on us to give peace of mind with your Vietnam visa application
Fixed price and no hidden costs
During visa application process, all visa fees are laid out clearly and straightforward on our website. Make sure that you know what fees do or not do cover. Some additional services as Fast track service or Airport transfer are not included in your visa application but taken as your optional.
Client oriented service
It is not only a visa service provider, we profoundly care of and aware of clients' needs in order to smoothly guide them through all Vietnam visa procedure and timely sort out their visa problem as well. Other than visa consultancy, our enthusiastic and knowledgeable team is willing to share with you useful travel tips around Vietnam.
High success rate
Vietnamvisavoa has assisted thousands of foreigner visitors who successfully obtained approval letters for getting their visas on arrival. Our team deeply understand each visa type, its step and procedure involved – which we will walk you through without any hassle or stress. Your visa request is placed with an experienced visa agent who is on behalf of you, dealing with Vietnam Immigration Department. Vietnamvisavoa has 99% success rate and rated with 5-star-service feedback through our website or our Facebook page.
Quick response
One of the advantage we set ourselves apart is our ability to delivery quick response to our client's request while still remaining our service quality. If you need your visa urgently arrange when you're in hurry to catch your trip, we will do our utmost to swiftly arrange your visa. Our Vietnamvisavoa's support team and staff are on hand 24/7, so if you find no difficulty getting connected with them when you need.
Safe and security
When it comes to submitting your visa application form online, your payment is secured and protected from fraud and loss under our "https" security feature. In the meantime, your personal and private information remains confidentiality, please read more about our term and conditions
Competitive price
Our first concern is always to deliver a first-class service but we understand that offering a competitive price is crucial to win more clients. Vietnamvisavoa aslo gives more than completive price by occasionally offering clients discount rate and promotional incentives.