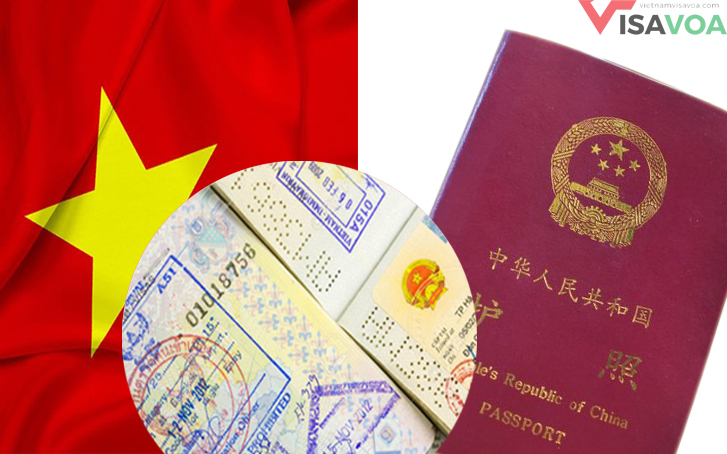 Vietnam visa application form
Need to apply for Vietnam visa? View and learn how to complete Vietnamese visa application form to get tourist or business visa
Vietnam visa on arrival is alternative way to get Vietnam visa online instead of going to Vietnam Embassy/Consulate. Since its introduction, Visa on arrival is getting more and more trusted by all travelers who wish to visit Vietnam thanks to its quickness, simplicity and convenience. Still, the only cons of getting Vietnam visa at the airport is the applicant must enter Vietnam by air.
In this scope of this article, we will introduce two forms you need to fulfill to get visa on arrival. One form has to be completed prior to your trip while the other is presented once you are arriving at the Vietnam airport.
Form 1: Vietnamese visa application form (formally known as Vietnam Entry and Exit Form)
►Here are full instruction of how to fill out Vietnamese visa application form
►Where to submit this form: after filing and signing this form, you will submit it at Vietnam Immigration Department at the airport along with other required documents including:
- A copy of Vietnam visa approval letter
- 01 passport sized photo (4x6cm), which is glued at right left corner (One another photo should be prepared for back-up
- Stamping fee in cash (USD currency is preferable): 25USD for 1 month or 3 month single entry visa, 50USD for 1 month or 3 month multiple entry visa, 90USD for 6 month multiple entry visa and 135USD for 1 year multiple entry visa.
- To save your time at the airport, you should fill it out this form in advance by handwriting
- This form is specifically used if you pick up visa via at the airport only.
Form 2: Vietnam visa application form
►Where to submit this form: please directly send a completed form to our email address at support@vietnamvisavoa.com. Our visa team will give you fast response once we will receive it with further instruction.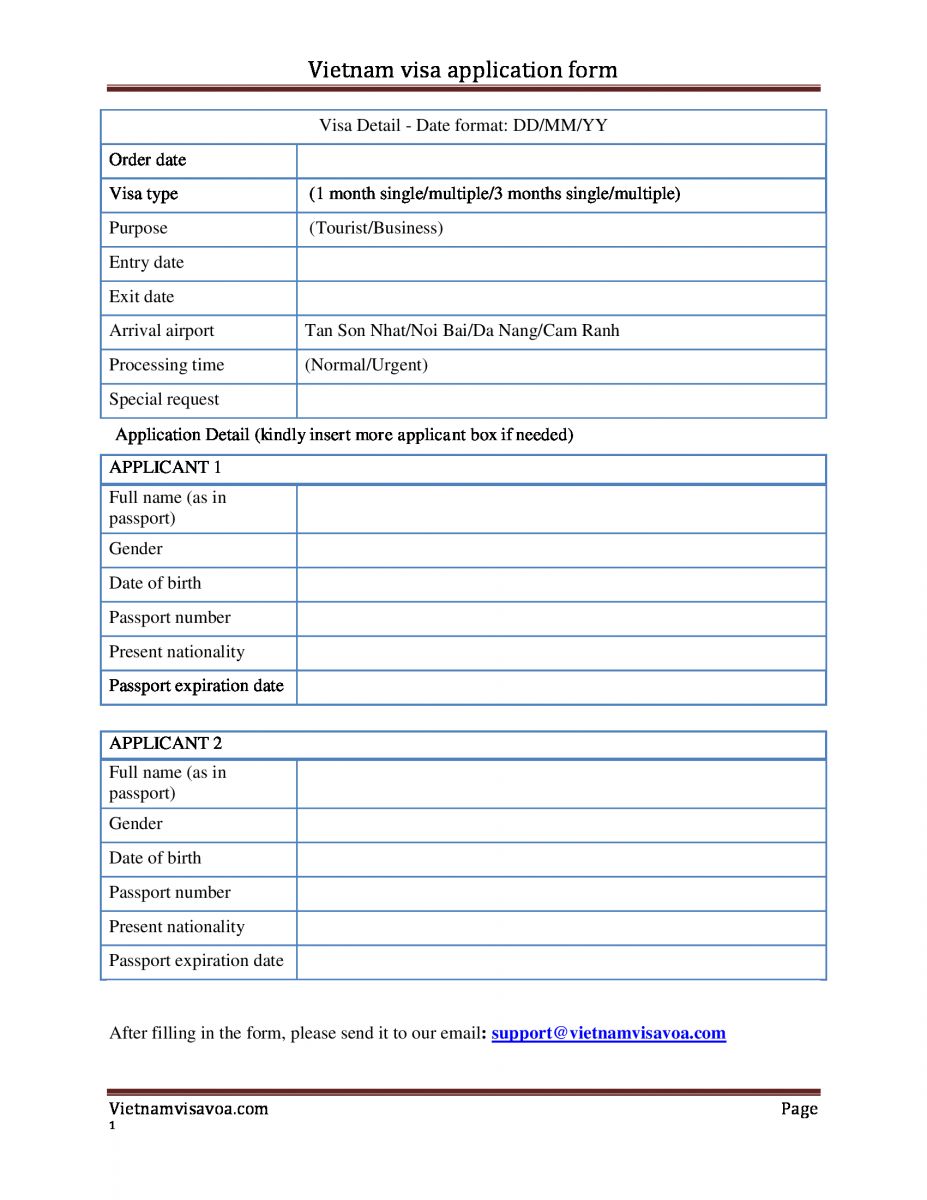 - Date format: DD/MM/YY, for example: 2nd July, 2018
- All details filled up in the form must be exactly matched with all information in your passport.
- Applicant's passport has at least 6 month validity since your travel date. Otherwise you might be denied to board the flight.