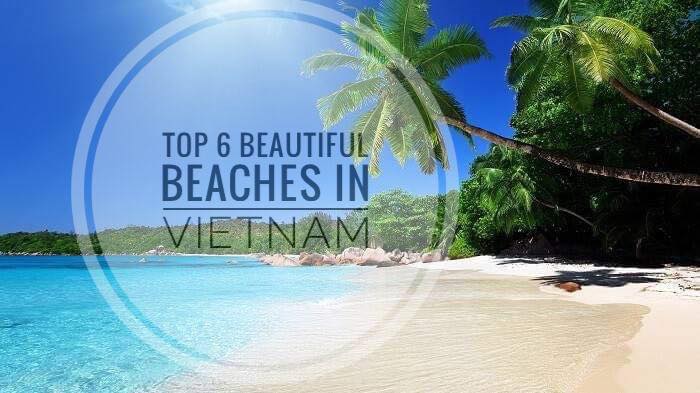 Chill out with top 6 beautiful beaches in Vietnam
Sometimes you obviously wanna look forward to "touching down" at an idyllic place to connect yourself with a laid-back vibe, don't you? Vietnam beaches are the best option for you.
Among the several countries where have best-off-beaten-track-beaches, Vietnam is the one favored for bewitching beautiful beaches as it has 3260 kilometers of coastline and more than 3000 islands and islets ranging from the North to the South- A host of choices, right?
Immersing yourself in cool water will bring you a great sense of relaxation and seclusion, why not? So now let's dive right in top 6 beautiful beaches in Vietnam.
Coto beach
Where is it? Quang Ninh
What is it? The Hidden Gem of Quang Ninh that is appropriately true to an inhabited island
Why go?
CoTo appeals a large volume of tourists annually to visit because of its freshly wild beauty. Right here, it's easy to come across some coral reefs, seaweed under crystal clear water. Renting a boat to discover Coto and enjoy super-fresh seafood could be your thought-provoking experience. Also, you will know how great it is when you lay down on, listen to the song of the wind or the sound of the waves hitting hardly on the rocks.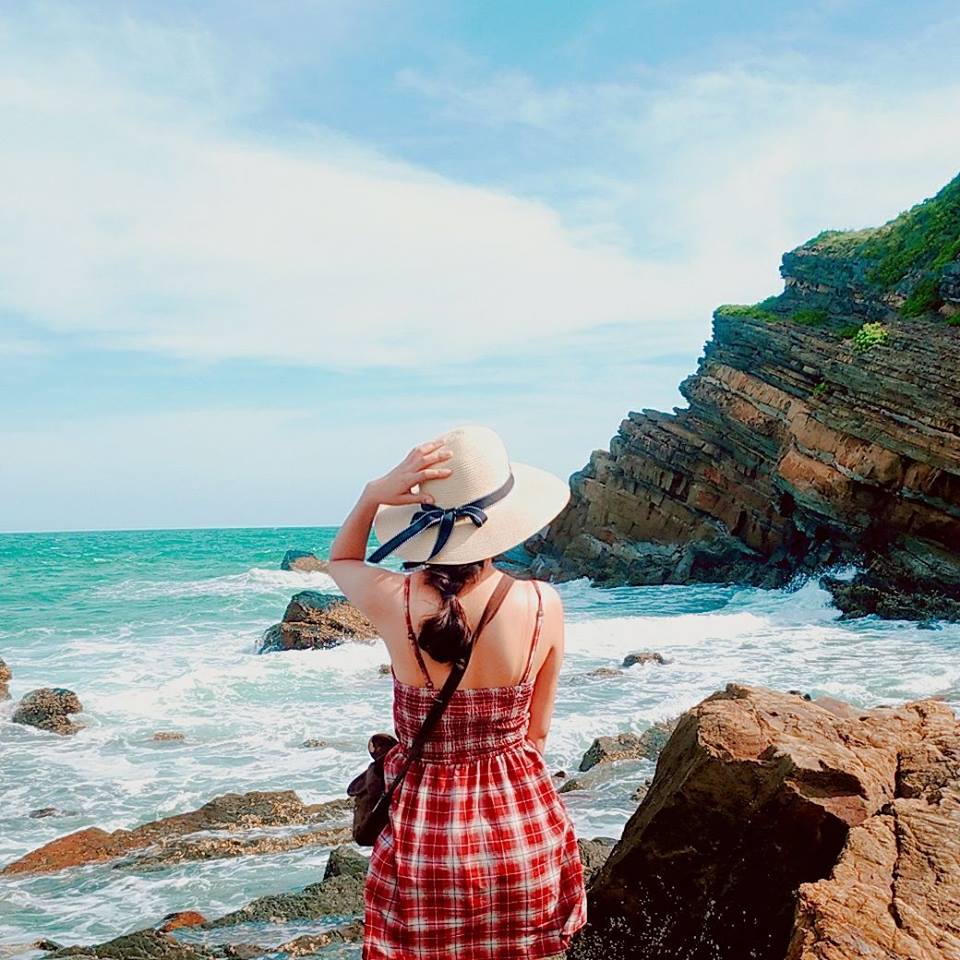 CoTo - Source: Bong Bong
My Khe Beach
Where is it? Da Nang
What is it ? One of the most wonderful beaches in Vietnam stretching from Son Tra Peninsula to Ngu Hanh Son about 10 km
Why go?
My Khe Beach is exclusively featured in Forbes magazine as the 6 most charming beaches on the planet.
With a crescent-shaped curve of coastline around, it is extremely tranquil and peaceful inside. A motorbike that can be rent at any hotels would be a great option for you in order to ride leisurely around the seashore, deeply soak into sceneries, squeeze fresh air and enjoy the whole picturesque views of the beach.
My Khe Beach - Source: Internet
Ky Co Beach
Where is it? Quy Nhơn
What is it? Ky Co is considered as Maldives of Vietnam
Why go?
Ky Co– the picturesque destination that you can imagine yourself getting lost into a fairy tale if you have chance to stand there. It is a perfect harmony colored by crystal-clear water, white sands in a thousand shades of blue. Yet, to blend into that amazing nature, you should not miss popular water sports involve diving, parachuting which can give you the cool feeling of challenge.
Ky Co - Source: Internet
Binh Ba - Beach
Where is it? Nha Trang
What is it? Binh Ba is a small island, with an area of 3km2,Cam Ranh City, Khanh Hoa Province
Why go?
Right from there, you will exactly know what is the paradise for bathing? What is an ideal rendezvous for you? Dipping your body in cool water and welcome the light of sunshine you will find ecstatic with it amazing beauty. Binh Ba is not only well known for its pristine sceneries but also for a wide range of delicious fresh seafood. Among those, lobster is really outstanding; which perfectly matches with its nickname "Lobsters Island". Take a chance to taste it. It would be the best event that you never forget in your life!
Binh Ba - Source: Internet
Bai Sao Beach
Where is it? Phu Quoc
What is it?
With a coastline of 7km long with a shape like a crescent moon when viewed from above, Bai Sao is the most beautiful beach in Phu Quoc.
Why go?
Bai Sao will make a strong impression on you with its white smooth sand and calm waves. Are you planning a beach getaway? Bai Sao is a fabulous spot for you, best place to chill out, get everything off your chest and take a nap or bask in the warm tropical sun with a cocktail "Sex on the Beach", then have party till dawn with your friends. Nothing could be perfect as this enjoyable sense at Bai Sao.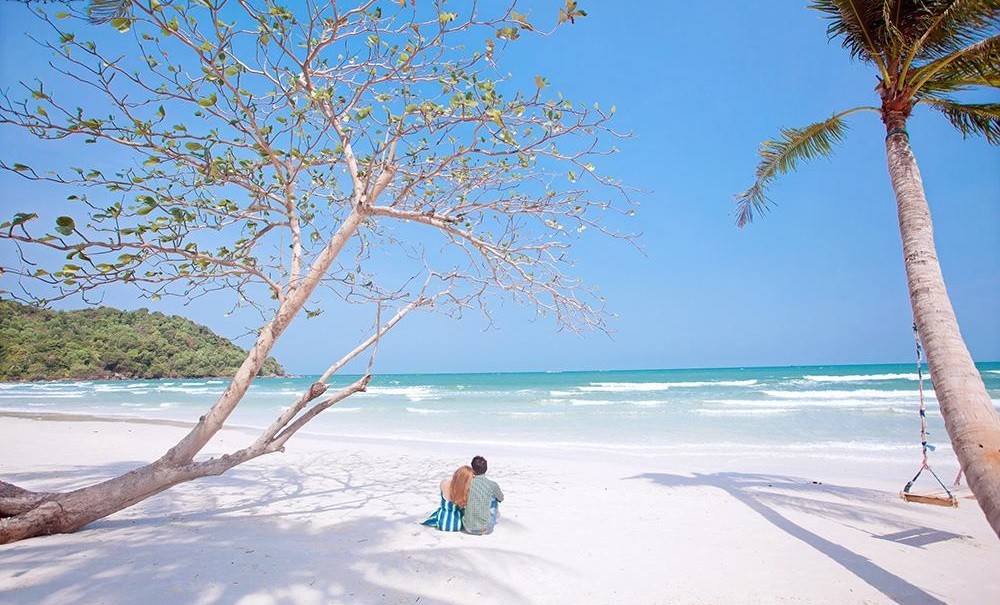 Bai Sao - Source: Internet
Dam Trau Beach
Where is it? Con Dao
What is it? "the oasis of calm" among marvelous beach of Con Dao
Why go?
Dam Trau beach will absolutely please your eyes at the first sight, it is not just a blue beach reaching endlessly like others, it is "the oasis" where fuels endless inspiration of writers, poets and photographers. Especially, Sunset at Dam Trau makes their soul to be obsessed and nurture the creativeness inside and of course many masterpieces are "born" from there. Truly magnificent!
Dam Trau - Source: Internet
For further information about tourist attractions in Hanoi Vietnam, reach our dedicated support team at:
Email: support@vietnamvisavoa.com
Hotline: +84969255515
At Vietnamvisavoa.com, we not only provide you with Vietnam visa on arrival service but we also cater all clients's need. We are pleased to give you recommendation on hotel and tour program.