Best places of Hanoi Cultural Heritage
Take a glance at this list of Hanoi Heritage sites, you could be added more knowledge into our adventure book when you arrive to Hanoi - the capital and the city of one Millennium of Vietnam.
Coming to Hanoi - the thousand years land of civilization, do not rush to ignore these remarkable heritage sites, it worth to visit and will leave on your mind the superb beauty of this city.
Hoan Kiem Lake
Hoan Kiem Lake or the "Lake of the Returned Sword" marks the historical center of ancient Hanoi. It is attractive to tourists buy its legend and the Ngoc Son temple located in the middle of a small island regarded as the Jade Island. Also, there is a beautiful construction connecting between the lake and the island is the Huc Bridge. This bridge is a splendid and iconic symbol of the Buddhist architecture in Vietnam and it is made by almost fine wood and painted with red color. Built in 13th century by Tran Hung Dao, the famous military leader of Vietnam, this temple has witnessed many historic and memorable events of Vietnam.
Nowadays, it is one of the first places that all the tourists should come first when coming to the city. It is a great getaway serving you relaxing atmosphere to escape form the frenetic pace of the city. Paying a visit in early morning is an interesting choice to enjoy the view and watch locals' life.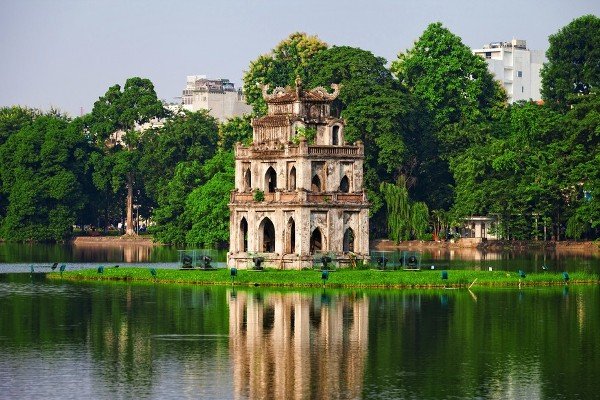 Ho Chi Minh Mausoleum
It is situated in Ba Dinh Square and is the place that the government of Vietnam keeps Ho Chi Minh's body known as Uncle Ho by local in a glass case in central of Hanoi. Tourists can visit for free for every morning except Monday and Friday morning. You normally need to wait in a long queue and it is recommended to wear formal dress to visit him. Anually from October to November, Ho Chi Minh Mausoleum will be closed for maintenance.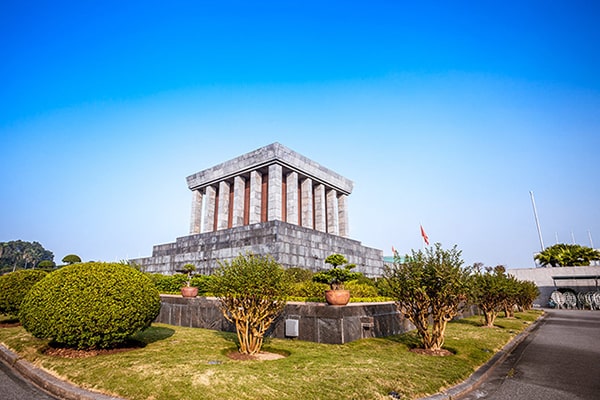 Hanoi Old Quarter

Hanoi Old Quarter offers the most crowded activities for tourists. It offers the rich food culture and a long history of 36 ancient streets of Hanoi. Streets packed with scooters, bicycles and cars that make you walk around the street out and in all the time. It is very interesting to experience the local style of Hanoi people.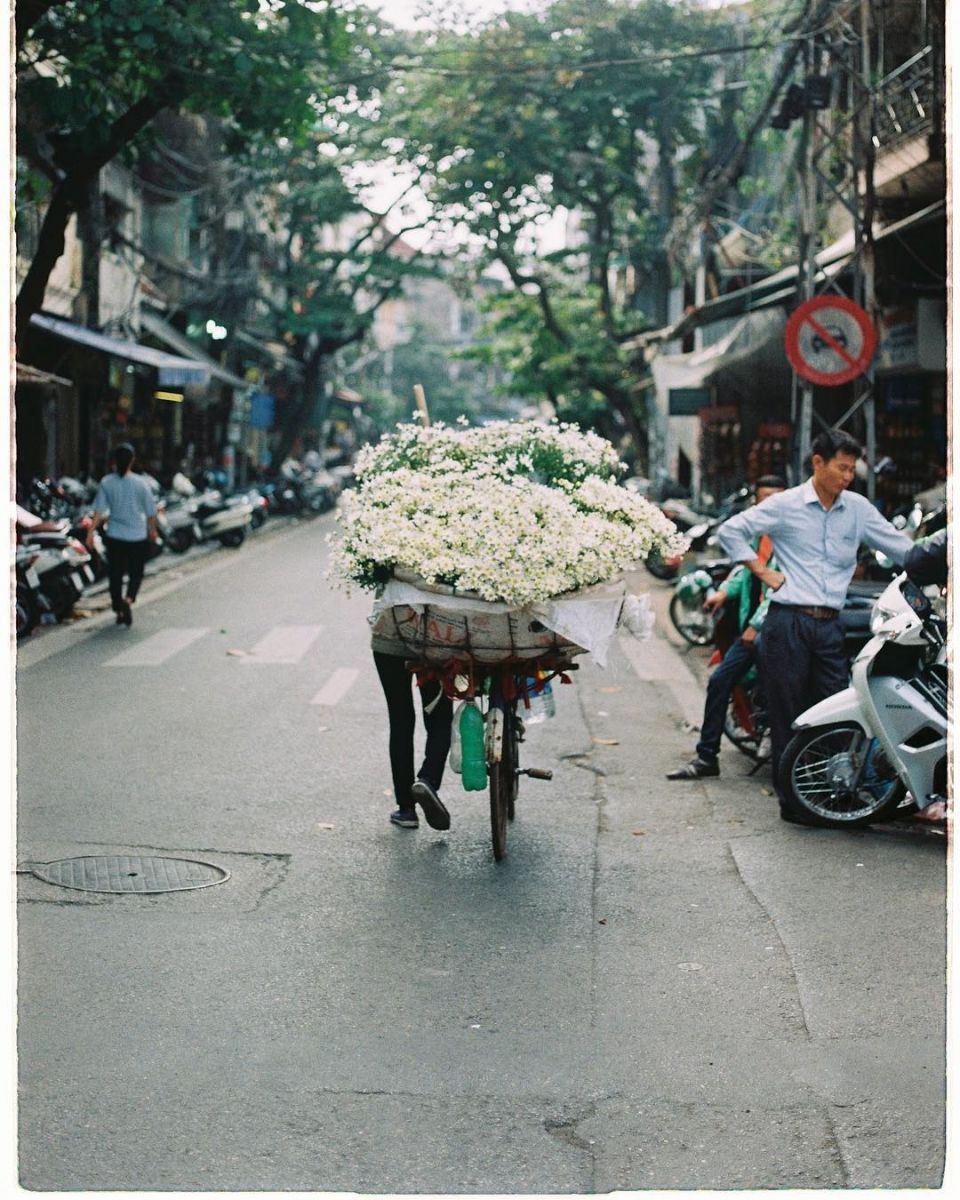 Temple of Literature

Considering as the first University of Vietnam under the influence of Chinese Confucianism. Temple of Literature has stood the test of time which gather vast of visitors as well as local people getting there to seek out and experience Vietnam education long time ago. It is the best place with a huge, fresh and clean space in the heart of Hanoi and completely get out of the chaos, thus, people used to come and pray for lucky and for peace.
It also well-known as the most significant site where stored and displayed several ancient mascots, first and foremost is this four ones: Dragon, unicorn, turtle, phoenix- the powerful mascots bearing the ethnicity and beliefs of Vietnam.
Annually, except from visitors, the local students usually arrive Temple of literature to get close to stone turtle statue, put their hand on turtle's head and pray for lucky at the next most important exam in their life to higher education. It's time also for graduated students capture the yearbook to save the best memory during the university time.

Imperial Citadel of Thang Long
No grandeur, no magnificence but the heritage of Thang Long Citadel has a special value that other legacy in Vietnam does not have - that is the cultural value - the history of thousands of years. An UNESCO World Heritage Site in 2010, it is an important relic of Vietnam's history and features many interesting and excavated artefacts dating back to 6th – 20th century.

Hanoi Flag Tower
Nearby Thang long Citadel, Hanoi Flag Tower stands proud after over 200 years and is a historic witness of Vietnam. This is one of the essential historic relics build in 1805 and completed in 1802 by the Nguyen Dynastic with 33 meters tall. Besides, you can visit an outdoor display area that features historic items of Vietnam wars. Flag Tower is one of architecture works which still remains well today.
Long Bien Bridge
Long Bien bridge can be in a list of free attractions in Hanoi city. It is the historical witness symbolizing of courageous capital during the wars. Constructed during French's occupation 1989 – 1902, this bridge was bombed many items by air attacks by American army in 1967, 1972 and many spans of it were destroyed. The left ones still remain reminding us of an unforgettable past.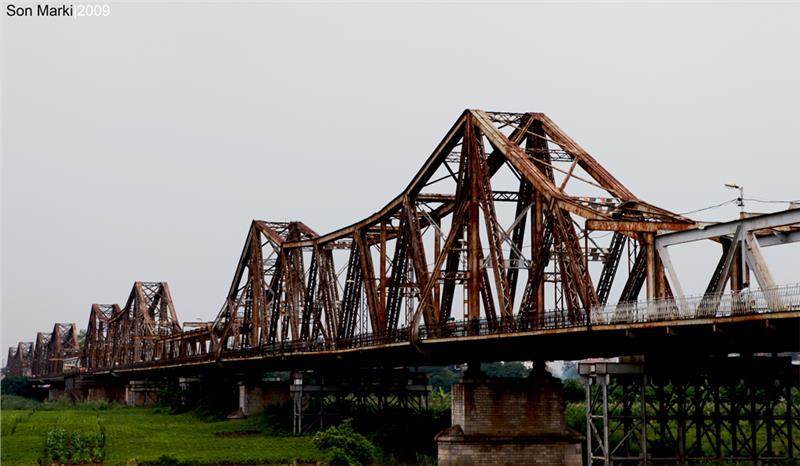 One Pillar Pagoda

The One Pillar Pagoda reflects the architectural spendour and is a historic Buddist temple in Hanoi. It is unique because it was built in only one pillar and is shaped lotus flower. It has the legendary story of the Emperor Ly Thai To of the Ly dynasty who required his servants to build in a style of a lotus emerging out of the water to honour the Bodhisattave Avalokiteshvara for giving him a babyboy as he wished for such a long time. You visit another very interesting free attraction in Hanoi city.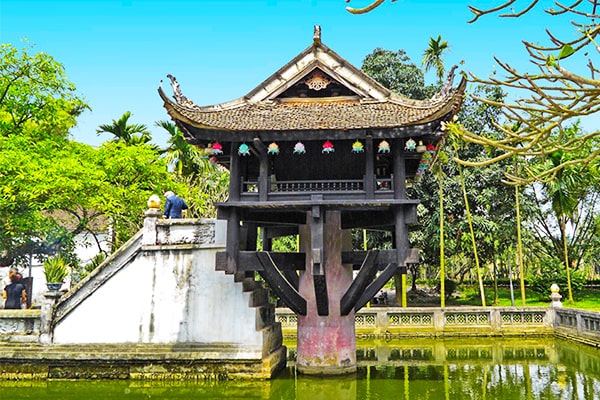 Tran Quoc Pagoda

Tran Quoc Pagoda is the oldest pagoda in Hanoi that offers beautiful architecture, historic artifacts and a peaceful, serene environment. You can visit for free everday from 8 am to 6 pm.
The pagoda was built in the sixth century during the reign of Ly Nam De. It is famous for a tall tower visible from the street and with 15 metres high and has 11 tiers shaped the petals of a lotus flower and the statues worshipping Buddha system and the priceless antiques there. You can consider what you can visit for free in Hanoi but it is still very interesting and Tran Quoc pagoda is worth to be in your list.
The courtyard at the back is home to a large shrine and an even larger Bodhi tree, which was presented to the pagoda by the Prime Minister of India in 1959 and creates welcome shade under its immense breadth.
Dong Xuan Market

Dong Xuan Market, which is established in 1989 is housed of a four-storey Soviet-style building on the northern edge of Hanoi Old Quarter. It is Hanoi's largest indoor market, offering a wide range of goods for instance: fresh vegetables, souvenirs, accessories, clothing, as well as electronic and household appliances.
Hanoi Opera House

Hanoi Opera House is one of the most famous cultural and architectural monuments of Hanoi. It was constructed from 1901 to 1911 with the European architectural style under the Renaissance period with Italian-made marble floor, copper chandeliers and exquisite. In the past, the theater solely hosted performances by Western artists for French officials and wealthy Vietnamese.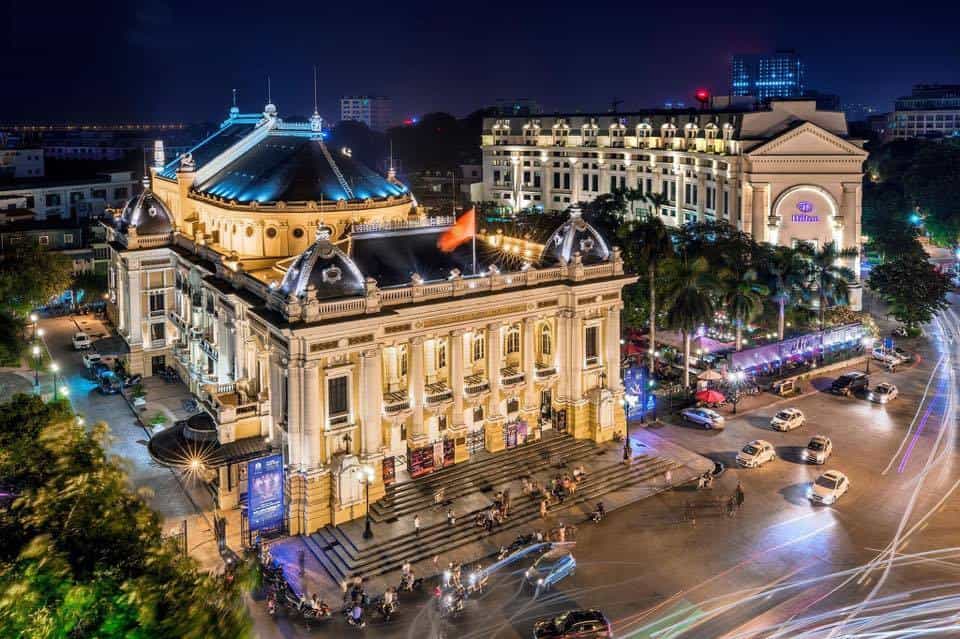 Saint Josheph Cathedral
It follows the Roman Catholic Cathedral with neo-gothic style and was built about 120 years back. The cathedral with its beautiful architecture and good venue at the center of the city, is always packed with hundreds of local people and tourists hanging out with friends for drinking, talking, and watching the street surrounding the cathedral.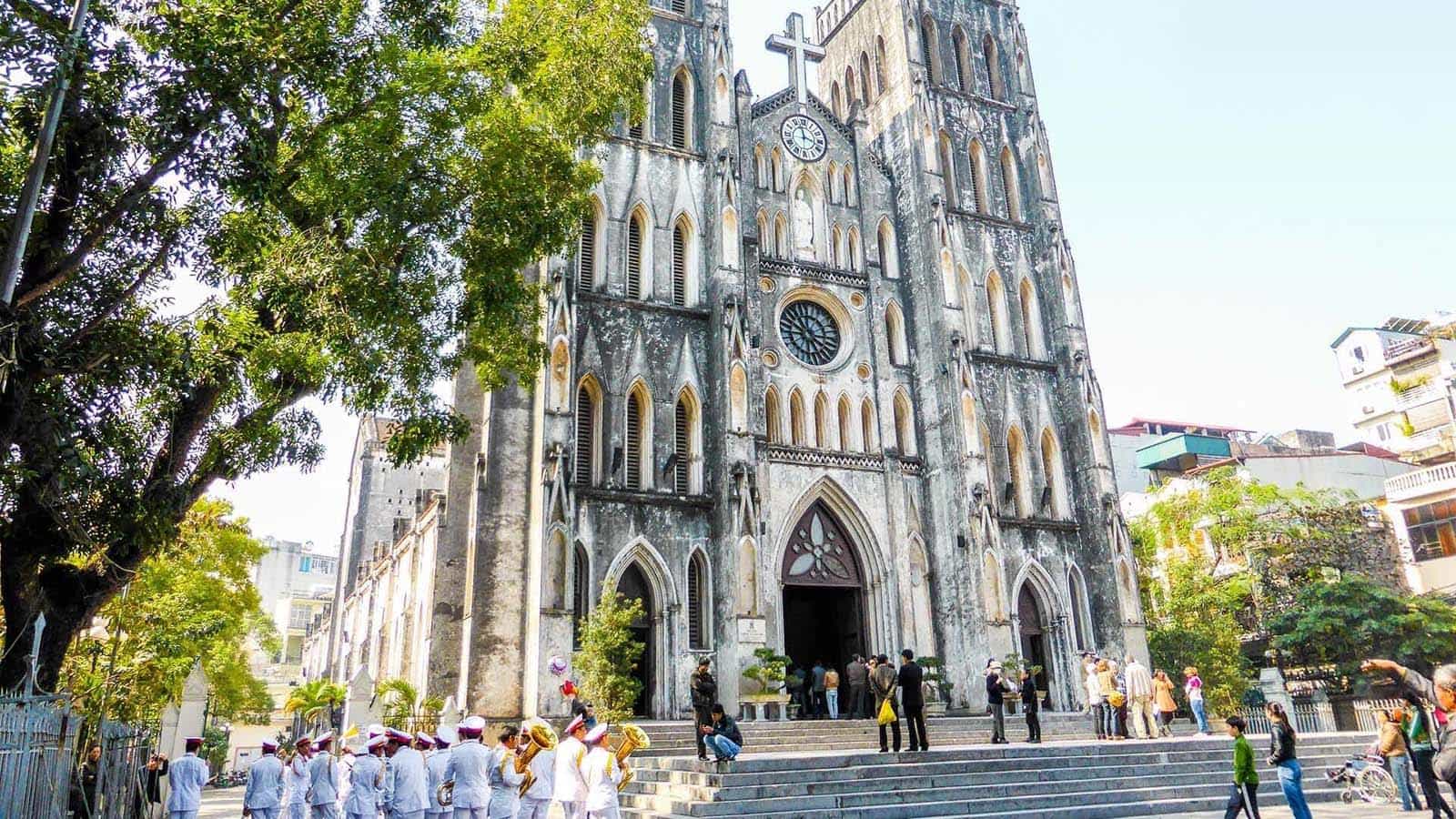 It is not only the place that you can see for free but you can experience with the entertainment of people in the "Lemon Tea" street around the church. It is the answer for "What I can visit for free in Hanoi?". It is a popular gathering for many young people in Hanoi, and home to eye-catching souvenir shops and Western style restaurants. It is not only the holly place for Christian couples hold their wedding, but also a great venue for non- religious grooms and brides to take nice wedding pictures.