06 popular high-paid jobs for foreigners in Vietnam
Here are 06 common jobs with high salary for foreigners living in Vietnam.

In recent years, Vietnam's economy has developed dramatically with a growth rate of 6.81% and an income per capita of $2,385 in 2018. Along with the expanding of the economy, job opportunities also arise for local people in general and foreign expats in particular.
English teacher
Foreigners from English-speaking countries will have an advantage when seeking jobs in Vietnam, as many public or private schools, kindergartens, and language centers are in regular need of English teachers or tutors.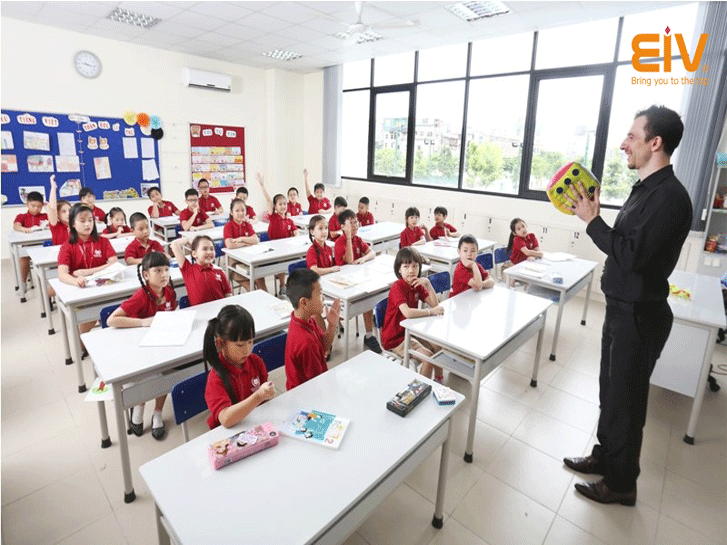 Source: EIV
Depending on qualification, experience, and type of schools, the average salary for a foreign English teacher in Vietnam ranges between $1200 to $2000 per month and often offered with some attractive bonuses or rent-free apartment or transportation. Do keep in mind that Vietnam is one of the countries in Asian has a low cost of living.
While getting paid for a teaching job, you have a chance to enjoy the beauty, culture, and lifestyle of Vietnam and as well as explore neighboring countries in South East Asia.
Freelancer
Internet booming in the industry 4.0 has facilitated for many jobs like marketing online, online writer, etc. You don't need to show up the office but still complete your work.
Although the internet in Vietnam is not the fastest in the world, it is quite cheap and stable. Plus, Vietnam has majestic landscapes as well as a very low cost of living. Practically everything here cost at least half of what you pay in the United States.
Hence, Vietnam has become the ideal destination for many foreign travel bloggers, freelances, etc. They can work as content markers, set up their websites, blogs, or outsource or companies/organization abroad.
F&B staff
Vietnam, a market of 93 million citizens and about 105 thousand foreigners and expats, has shown strong growth in every sector, especially F&B one. In big cities like Hanoi, Ho Chi Minh, and Danang, you easily find for restaurants, hotels or bars serving numerous of foreign people in Bui Viet Street, Ta Hien - Dinh Liet – Luong Ngoc Quyen streets or Hoi An Ancient town.
The rapid development of this sector has created a lot of jobs such as chef, manager, bartender, waiter, etc. Foreigners having the advantage of speaking English and understanding the foreign culture, culinary will easily find a vacancy with a high salary.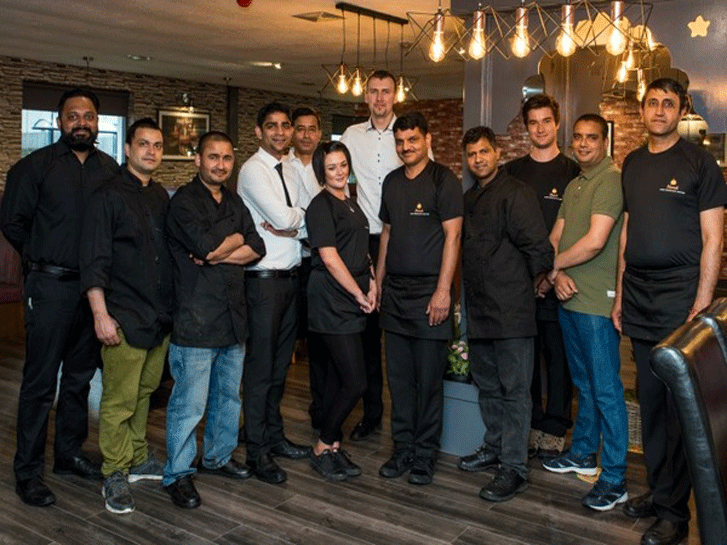 The staff of Hanoi Handi restaurant
Source: tablaro.com
Tour operator
In the past few years, the number of tourists to Vietnam has increased dramatically. According to analytics of the Center for Aviation and General Statistics Office of Vietnam, in 2017, nearly 13 million foreign travelers visited Vietnam, up 30% compared with 2016. With an increasing potential like that, running a travel company is an appealing choice for expats residing in Vietnam.
You may wonder how you can compete with local travel agencies which are much more familiar with their own country than you. Nevertheless, there is one thing they hardly have but you did: the point of views of foreign travelers. Of course, each individual has specific opinions but as foreign people, you can understand exactly what visitors expect and how to meet their demands.
Model
Source: tay-model
Vietnam's fashion industry has been remarkably accelerated in recent years. It is undeniable to admit that Western-looking faces are getting easily a job in Vietnam as a model in TV and commercial. Just need to be tall, slim, photogenic and in young ages around the 20s, chances are you are well paid, but if you want to launch your professional modeling career in Vietnam, it takes the combination of skill, luck and good relationship with right modeling companies.
Real estate broker
"Both infrastructure and real estate are booming in Vietnam. Foreign investors are aware of this development and they are looking for more opportunities in these fields", said Dexter See, managing director of the Royal Institution of Chartered Surveyors of the ASEAN region. Together with Malaysia, Indonesia, and Singapore, Vietnam is one of the first priorities of foreign investors in infrastructure and real estate development.
The continually increasing property price in Vietnam especially land price in big cities, and recently-developed areas has created big opportunities for real estate and property companies to thrive. Many key foreign investment funds and corporations become a big player in Vietnam's property sector, possessing strategic land and property projects in the country. Individuals also can make a living as real estate brokers, either by directly buying and selling properties or by helping people to spot opportunities to buy and sell.
The types of Vietnam visa foreign workers need to apply for
Besides your own ability, the first condition to work in Vietnam is holding a business visa. You must notice that there are 2 cases when applying for that type of visa: with and without sponsoring company. However, there is no need to worry as Vietnamvisavoa.com can support you in both situations.
With a sponsoring company.
If you are officially invited to work or cooperate with a company/organization in Vietnam, you just need to send us some documents as follows:
Without sponsoring company
In case you visit Vietnam to seeking jobs, all you need to send us is your passport copy. However, it is preferable for you to contact us in advance to be consulted the choice that suits your need the most.
Should you need any detail, feel free to contact with us via hotline +84 969 255 515 or email support@vietnamvisavoa.com.