When is the best time to visit Vietnam?
You are planning for your Vietnam trip and wondering about the best time to visit the country. It is difficult to say as ideal destinations in each region will be various.

Vietnam has different weather patterns from North to South and will give each time in the year an advantage. Here are months that you can consider to visit with throughout Vietnam.
From January to March
Vietnam weather between January and March has cool and cold weather in the North while it is warm and dry in the Centre and the South. Temperature in Sapa can drop to near 0 Celcius degree and in Ho Chi Minh city, it ranges from 28 to 35 Celcius degree. This time has abundant festivals taking place all over the country.
Festival in Vietnam
From April to June
The season transforms from spring to summer. In the South, we can experience cool weather with occasional light rain. In June, temperature and humidity rises. The center of Vietnam remains wet with temperature weather until May while the South and Southern coast are in hot dry weather.
What place is the best to visit during these time? You might visit Hanoi and Ho Chi Minh city during April 30th- May 2nd, which are the holiday in Vietnam and you will find fewer traffic congestion, nicer fresh air and perfect time to visit museums and tourist destinations.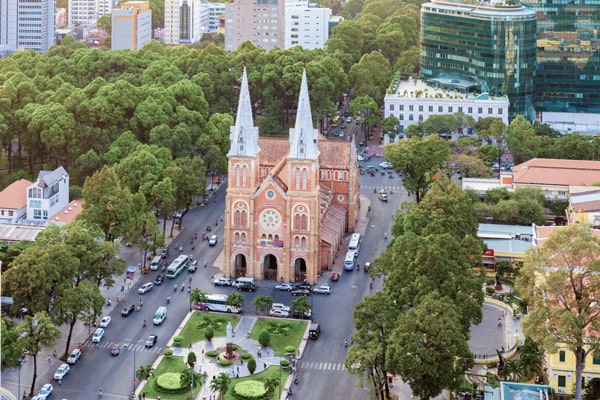 Ho Chi Minh City
From June to early September
During this time, many family holidays in almost resorts or beaches of Vietnam. It sees a record high in domestic tourists volume. Many popular places like Ha Long Bay, Da Nang beach, Nha Trang beach, Phu Quoc island are always crowded with lines of travelers.
Halong Bay
The weather is wet and hot. It does not sound like an ideal time for traveling but for beaches and sun lovers. You can see sunrise shining from 6 A.M to 6 P.M. You should avoid travelling in these places during weekends.
From Mid-September to December
It is a good time to visit the North of Vietnam: Hanoi, Sapa, Ha Long bay with clear sky and gentle wind. When its gets to December, temperature drops lower. In Hanoi, it lures tourists with romantic places in the evening in parallel with colonial buildings here. It is the best time to visit Vietnam, to Sapa as it will charm you with beautiful color of terraced rice paddy fields for harvesting. Dry air will make the trip more enjoyable with Hanoi's romance and tranquility.
However, in the South, in October and November, it is rainy months and the damp weather could spoil your holiday with the sun and beach. In Central of Vietnam, it often rains dogs and cats in November and December, especially in Hue and Hoi An.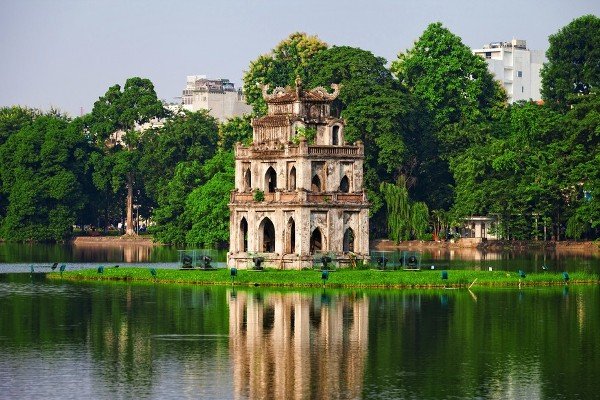 Hoan Kiem lake, Hanoi
Further information about best time to visit Vietnam should be discussed via support@vietnamvisavoa.com.
Let's apply online for Vietnam visa on arrival now and prepare for trips to Vietnam!