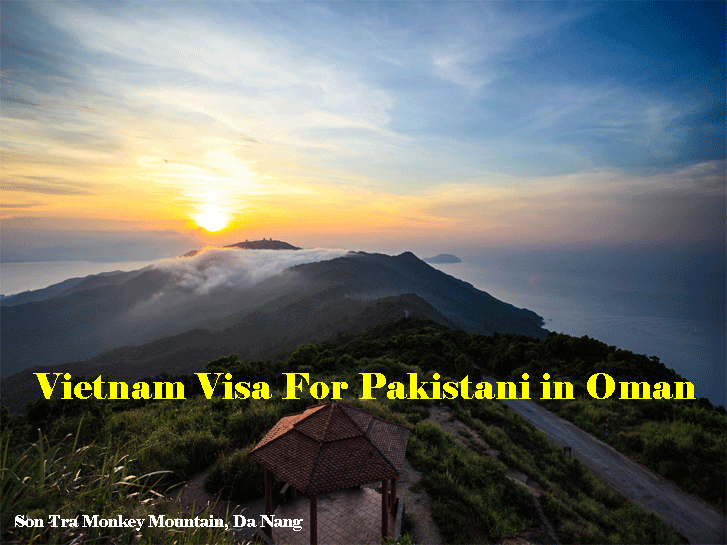 Vietnam visa for Pakistani in Oman
There are about 85,000 of Pakistani are living and working in Oman. When they want visit Vietnam from Oman, they first need to apply for Vietnam visa. What a pity! Till now, there is no Vietnam Embassy/Consulate in Oman yet. Do not give up as Pakistani can apply for Vietnam visa on arrival even though they are living in Oman.

Nowadays, it becomes easier and easier to get Vietnam visa for Pakistani as they can apply for Vietnam visa on arrival. Pakistani living in Oman does not need to take time on travelling to Vietnam Embassy in nearby countries just to get Vietnam visa approved like before. Simply, they just need to send an email to us: support@vietnamvisavoa.com along with a copy of Pakistani passport page, the tentative entry/exit date for their visit in Vietnam. No other documents such as Omani Resident Card, hotel booking, flight ticket confirmation are needed.
Next step is to pay for Vietnam visa service fee. This fee is collected by us so that we can do all formality on your behalf to get your Vietnam visa request approved by Vietnam Immigration Department. As Pakistani living in Oman, you will get 25 days single entry tourist visa for Vietnam, you would need to pay $110 US service fee. You could choose different ways to pay: Credit Card/ Paypal/ Bank Transfer/ Western Union.
After 5-7 working days, your Vietnam visa invitation letter will be approved by Vietnam Immigration Department and a copy of it will be sent via email to you. We will also enclose a Vietnamese application form as well as detail guideline for your following up. You check in the plane with Vietnam visa approval letter copy, fly into Vietnam International airport. Once reaching Vietnam airport, you go directly to landing visa/ Visa upon arrival area, present documents includes: Vietnam visa approval letter, Vietnamese visa application form attached with one passport sized photo and $25 US stamping fee in cash. You wait for a while so that Vietnam Immigration officer could give Vietnam visa sticker on your passport. Upon receiving the visa page, Pakistani nationals should carefully double check its availability and visa type to make sure that there is no errors.
NOTE
Processing time: On normal basic, it takes between 5-7 working days (except Saturday, Sunday and National holiday) to issue the visa to Vietnam for Pakistani residing in Oman. In case you need to travel to Vietnam quickly, you should choose rush Vietnam visa in order to get your Vietnam visa letter granted within 3 working days time.
Visa type: Being a Pakistani tourist, you will receive 25 days Vietnam visa approval letter validity with single entry. In case you want to be granted for multiple entries to combine your holiday in Vietnam with neigbouring countries like: Laos, Cambodia, China before coming back to Oman, we are willing to arrange you multiple entry Vietnam visa. Service fee and stamping fee for 25 days multiple entry visa on Pakistani passport costs $140 US and $ 50 US respectively.
For any other inquiries about getting Vietnam visa for Pakistani in Oman, feel free to connect with us at:
Website: Vietnamvisavoa.com
Email: Support@vietnamvisavoa.com
Phone: +84969255515 (Whatsapp/Viber/Wechat)