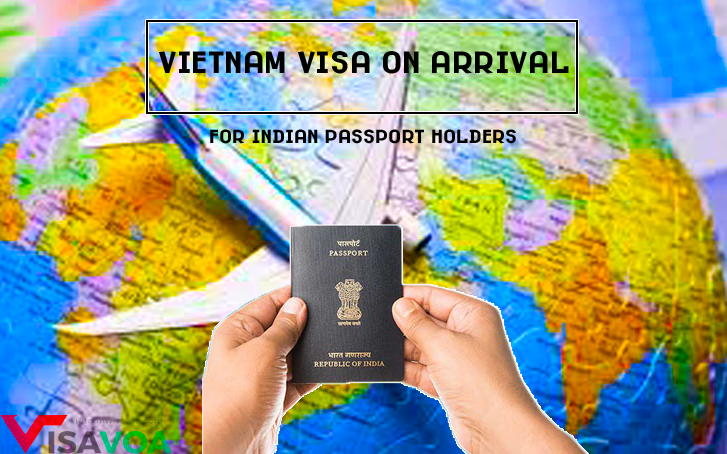 Vietnam tourist visa on arrival guide for Indians
Getting Vietnam tourist visa on arrival for Indians is becoming so easy with some simple clicks
As Indian passport holders who are planning to travel to Vietnam for tourism-related purposes, you can obtain Vietnam Tourist Visa (DL) for activities such as sight-seeing; vacation; relatives, families and friends visit; social events participation or short-term studies.

The article provides Indian tourists who plan to visit Vietnam some essential points regarding Vietnam tourist visa eligibility, documents required, step-by-step procedure and some notices before the visa application.
How to apply your Vietnam tourist visa online?
Your application would get smooth and easy with four-step procedure:
Step 1: Fill out the application form visa through our website

Vietnamvisavoa.com

Enter the given link, then fill out all the required fields such as your full name, date of birth, purpose of visit, kinds of visa, departure/arrival date, passport expiration date, passport number, email address. etc or simply drop us an email to support@vietnamvisavoa.com with a copy of your passport page with information for your trip includes: visa type, entry/exit date.

Be noted that all of your personal details must be exact as written on your passport; otherwise you will get a Vietnam visa approval letter with incorrect detail and there is a high chance of being refused to board the plane.

Step 2: Make the payment for service fee

Choose one of payment methods offered by the online platform: PayPal, Credit Card, Western Union and Bank Transfer, then make payment in full for service fee for Vietnamvisavoa.com in order to get your Vietnam visa request processed at Vietnam Immigration Department.


Step 3: Check your email to receive your visa approval letter


Normally after 2 working days, a visa approval letter in PDF format reaches your email, then you just need to print it out (black-and-white copy is accepted). It is highly recommended to double check once again your information indicated on the Vietnam visa approval letter to make sure that there is no errors. If you find any incorrect detail, right away you should inform to support team to find solution intime.


Step 4: Get visa stamped on your passport at the airport


You take long with you the original passport, Vietnam visa approval letter to get permission getting on plane. As landing at the airport, please head to the Visa on Arrival / Landing Visa counter and present all required documents at Visa Desk to get visa stamped on your passport. The necessary visa documents include a copy of your visa approval letter, filled-up Vietnamese visa application form, 02 passport sized photos, stamping fee in CASH ( USD is preferred) ( 25 USD for 1 month or 3 month single entry visa, 50 USD for 1 month or 3 month multiple entry visa, 95 USD for 6 month multiple visa and 135 USD for 1 year multiple visa). It is highly recommended to get the exact note ready for visa stamping fee.
Some notices before applying Vietnam tourist visa

Visa on arrival is only applicable to air-travelers only. Hence, if you plan to travel by sea or land, please directly apply at your nearest Vietnam Embassy/ Consulate in India or in countries that you are residing.

Extension of tourist visa is quite cost-consuming. Therefore, if tourists plan to have a journey for more than one month, it is highly recommended to apply for three-month visa for your trip instead of one-month visa to avoid unexpected fees.

Six-month validity of the passport is compulsory condition, if not meeting this requirement, be prepared to renew your original passport before starting the application process.
Visa on arrival service for tourist visa has gained growing trust thanks to quick process, legality and reduction of paperwork, together with tourist's thorough preparation, hope that you have an enjoyable trip in Vietnam.

For further information about Vietnam tourist visa for Indian passport holder, please contact us via:
Phone: +84969255515 (available 24/7)
Email: support@vietnamvisavoa.com