Ho Chi Minh city (Sai Gon) is a vibrant and dynamic metropolis in the South Vietnam that offers you everything you're finding. For those who are shopping lovers, Sai Gon is home of many shopping centers, follow this article to explore the top 5 best ones in Ho Chi Minh that you should visit once you're in city.
Vincom center

Located at the center of the city at 72 Le Thanh Ton street, Vincom center is the biggest shopping center in Ho Chi Minh. With more than 250 shops selling a ton of diverse goods and international products, from clothes, shoes to accessories, cosmetic products and many more. In particular, to fashion lover, you cannot miss the latest and most trendy items from international brand names there such as Jimmy Choo, Mango, Louis Vuiton. Besides, you also enjoy your meal or a cup of coffee at convenient restaurants and café there including beautifully décor coffee shop and international franchises.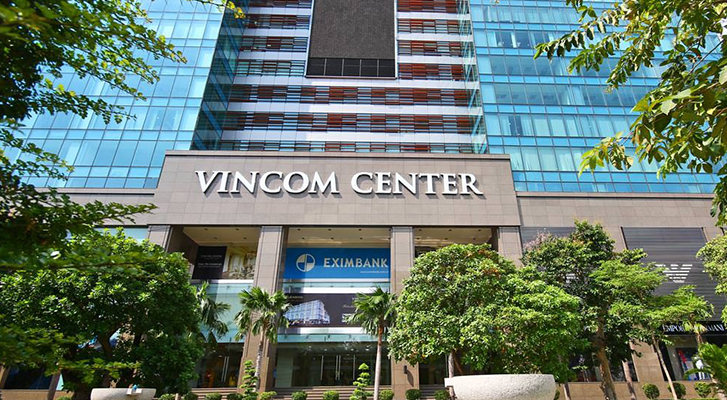 It includes two main centers A and B. Center A is more attractive because this is a display place for luxurious fashion brands like Hermes, Hugo Boss and many more. Besides, you'll find the Kid Playground, next to famous and delicious bakery where you can enjoy all of superb French cakes. Center B area is bigger than center A and it is a host of a large number of products, from high-end clothes, shoes, bags to jewellery and perfume shops.
Adress:

Vincom Center A: 171 Dong Khoi, District 1
Vincom Center B: 72 Le Thanh Ton Street, District 1
Parkson Plaza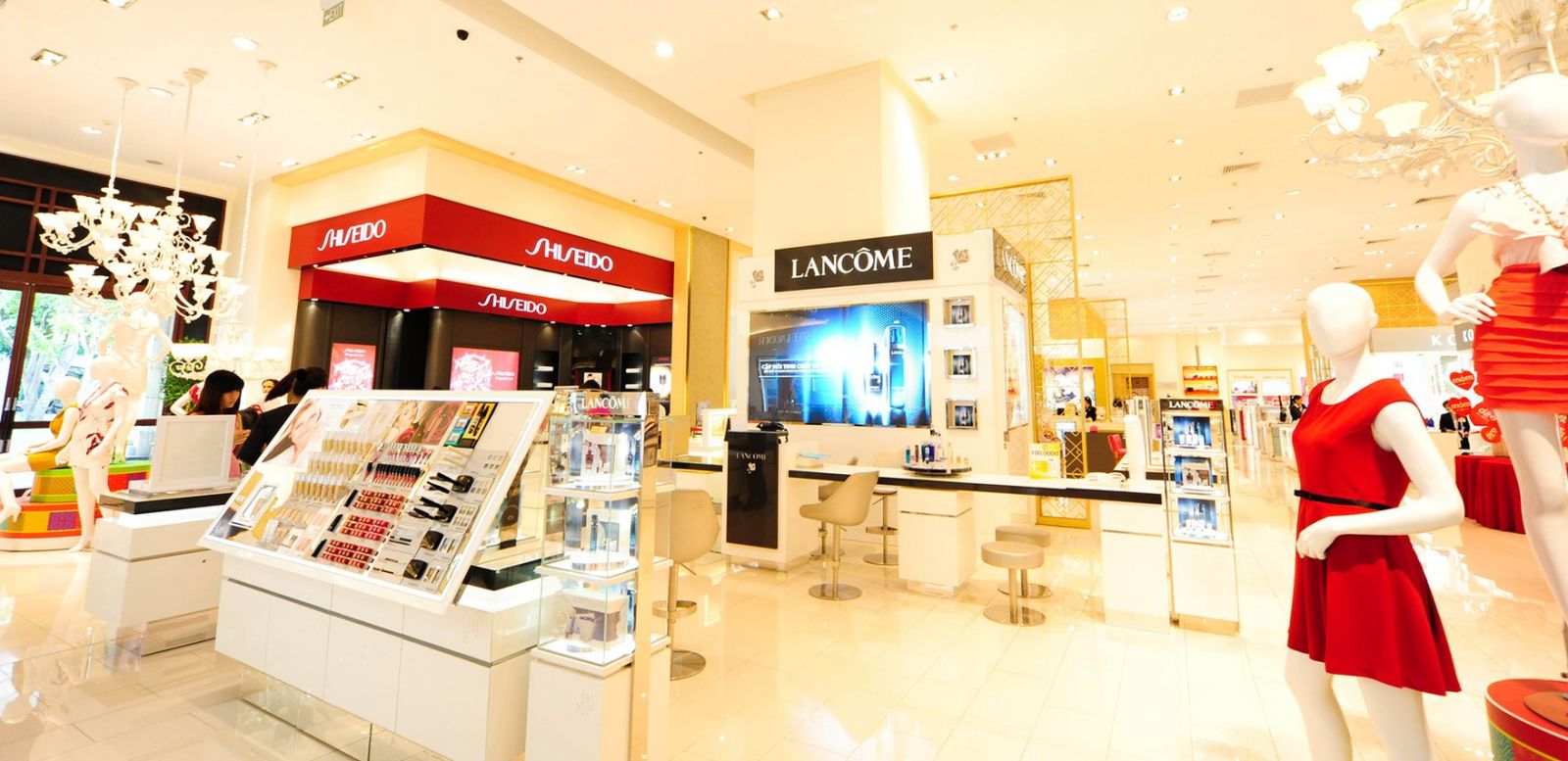 It also has its noticeable architectural design and sells premium products only. Parkson Plaza is home of a wide selection of fashion clothing and international cosmetics. Besides, this is a place you'll find the modern and household appliances to finish your house.

Heading to 4th floor, a plethora of restaurants and food courts will serve diverse their menus including Asian cuisine to European ones. Also, there's an entertainment are that helps you relieve all your stress with video games and blockbuster movie in its theater.
Address: 35-45 Le Thanh Ton, Ben Nghe, District 1
Diamond Plaza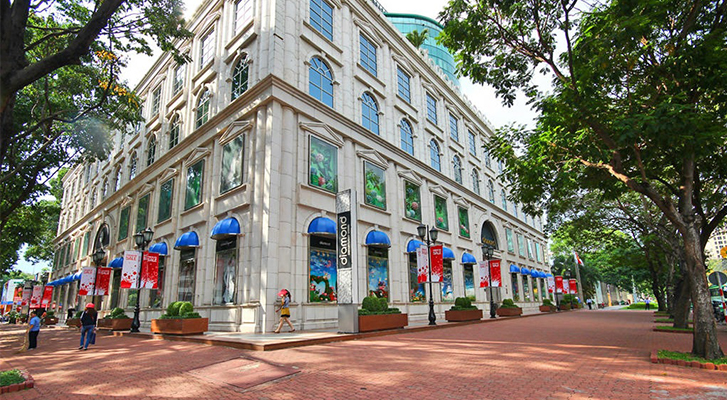 This is a popular and attractive destination for those who love pretty space decorated with tall trees and greenery. This is not only a world class shopping including a thorough selection of watches, cosmetics, jewelry and many other international items for both men and women, but it is also places for acquiring convenient products such as kitchen appliances or electronic goods.

You can catch the latest Hollywood blockbuster there, as well as spend your day in entertainment area with interesting games for the young.
Address: 34 Le Duan Street, District 1
Ben Thanh Market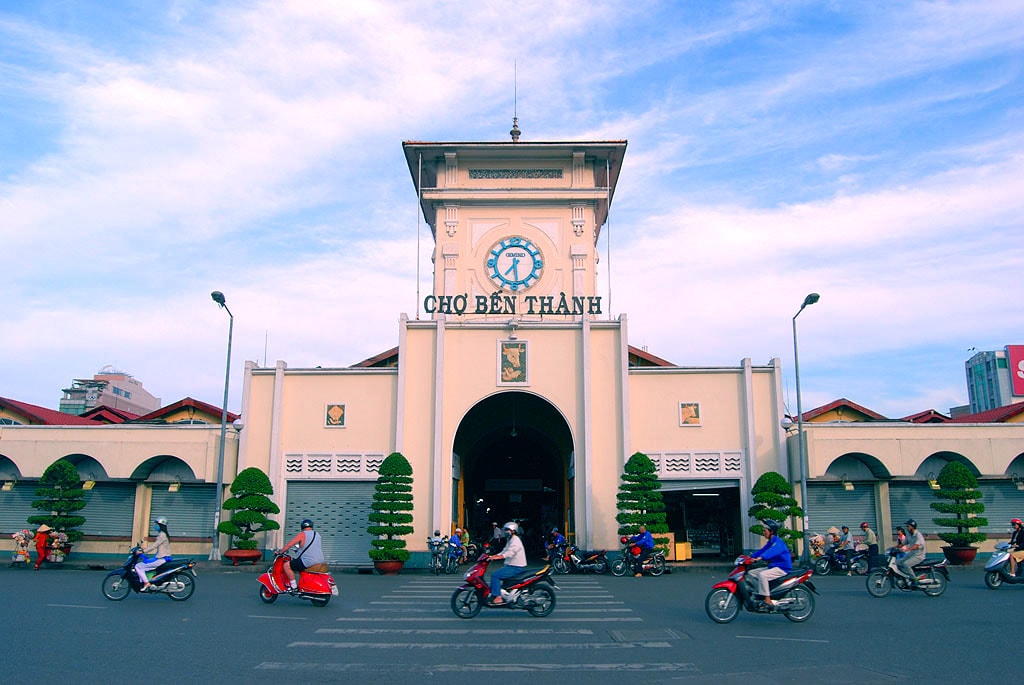 Located in the heart of the city, the market is a place that you can find everything with approximately 3000 stalls. Its goods range from clothes, shoes, hats to electronic products and family amenities. It is a great destination for souvenirs, local handicrafts and many other amazing items. The marker is quite big and large so that you may find difficulty in navigating at times.

Besides, you will be served an endless array of traditional and authentic Vietnamese cuisine including Pho (noodle), steamed cake, fresh seafood, sweet soup and many other delicious dishes.
Address: Le Loi, Ben Thanh, 1 District, Ho Chi Minh
Nowzone Fashion Mall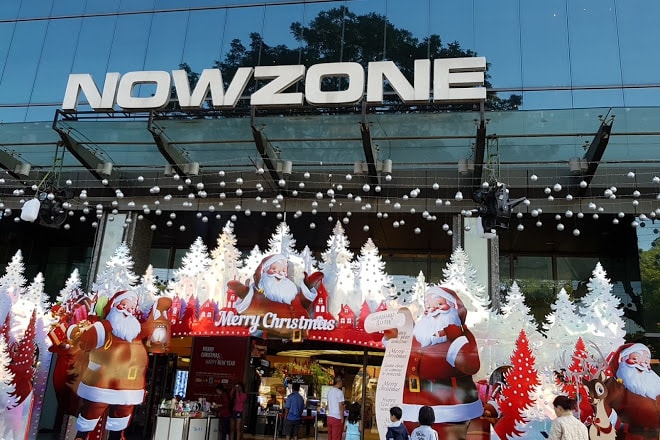 It is not just a common shopping center, it is a fashion mall that provides trendy items in men's and women's clothing, shoes, hats, accessories and more. Those goods generally made in developed countries like: The US, Japan and Korea.

Also, this mall consists of a large scale of dining and entertainment, you can spend your day with your beloved one with the latest Hollywood blockbusters and enjoy superb dinner in the same place.
Address: 235 Nguyen van Cu, 1 District, Ho Chi Minh
If you should need any information about Shopping centers in Ho Chi Minh City, please contact us at:
Website: vietnamvisavoa.com
Phone: +84 969 255 515 (Wechat/ Whatsapp/Viber)
Email: support@vietnamvisavoa.com