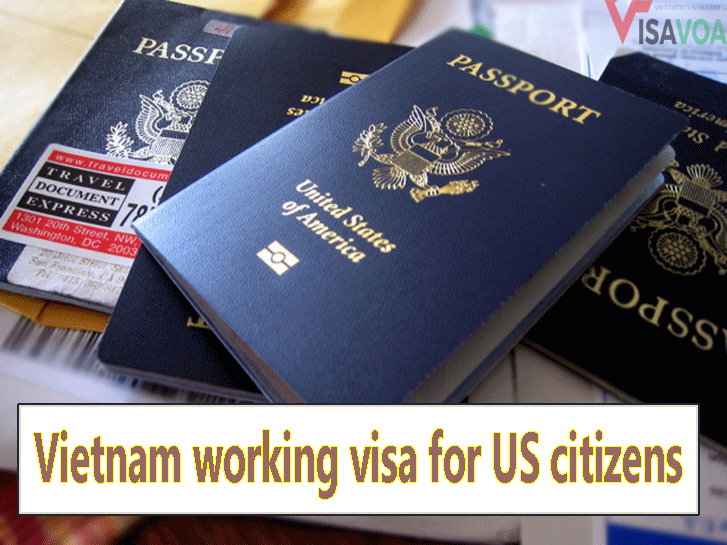 Everything you need to know about Vietnam working visa for USA citizens
Applying for a working visa is one of the most important procedure for the American to start the business in Vietnam. To enter and work legally in this country, you must acquire a working visa. "Who are eligible?" and "How to get this visa?" are the questions gained a lot of concerns from American workers.

1. Who are eligible?
Vietnam working visa, also called LĐ visa, is granted for foreign employees coming to Vietnam for business-related purposes. Working visa validity is from 01 month to 12 months depending on the duration of your work permit.
American workers enter Vietnam to find a job for more than three months have to obtain Vietnam working visa. Besides, labor contracts and work permits are compulsory for you to take this procedure.
In order to get Vietnam working visa, every American citizen needs to meet some requirements. The American worker is at least 18 years old and has good health to satisfy job requirement. Also, if you work as a manager or executive director/expert, you need to have professional skills as well as knowledge for the job.
2. What's the process to get a Vietnam working visa?
Applying visa at Embassy and getting Visa on Arrival via Vietnamvisavoa.com are two methods to obtain Vietnam working visa for the American.
For getting
visa by Vietnam visa on arrival, you just need to send your passport copy and your estimated entry date to the address: support@vietnamvisavoa.com or carry out three simple online steps below:
The first step is to complete a visa application form

online here

. Mind that, you have to exactly provide your personal information and fully fill in the form. After submitting your visa application, you will choose a method to pay for the visa service fee.
In the second step, you will receive the Vietnam visa approval letter after about 6 working days. All you need to do is to print the invitation letter and prepare at least two passport-sized photos before coming to Vietnam.
Finally, when landing at Vietnam airport, please go ahead to VOA area to stamp Vietnam visa. In there, you may be required to show up the visa approval letter, 2 passport photos, Vietnamese visa application form Original passport, and Visa stamping fee. It is advisable to double check all documents to avoid unexpected problems in the visa application procedure.
In contrast, by applying for a visa at the Vietnam Embassy, you need to pay a visit to the nearest Vietnam Embassy or Consulate office to submit your visa application.
Here is information of Vietnam embassy in the U.S. for you to contact:
Address: 233 20th St NW, Suite 400 - Washington, DC 20036, United States (USA)
Telephone: 202.861.0737
Hotline: 202.716.8666 or 202.739.1666
Website: www.vietnamembassy-usa.org
3. What documents do the American need for a working visa?
Being an American passport holder, you must be required some documents as follows:
Operation license of an enterprise or organization: Business registration, investment license, operation license of the branch or representative office...

Seal specimens certificate of enterprises or organizations

The Visa application form

Work permit

Employment contract

Valid passport​
Should you need more detailed information, kindly comment below or reach us through: