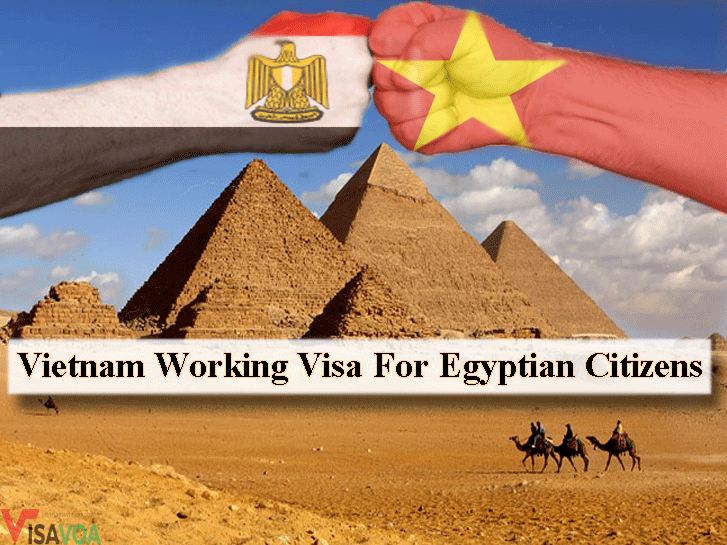 Everything you need to know about Vietnam working visa for Egyptian
In order to live and do business legally in Vietnam, Egyptian passport holders are required to apply for Vietnam working visa.

Vietnam's booming economy has attracted thousands of foreign businessmen to Vietnam every year, Egyptian businessmen aren't an exception. Hence, how to get a Vietnam business visa is always the concern of Egyptian citizens.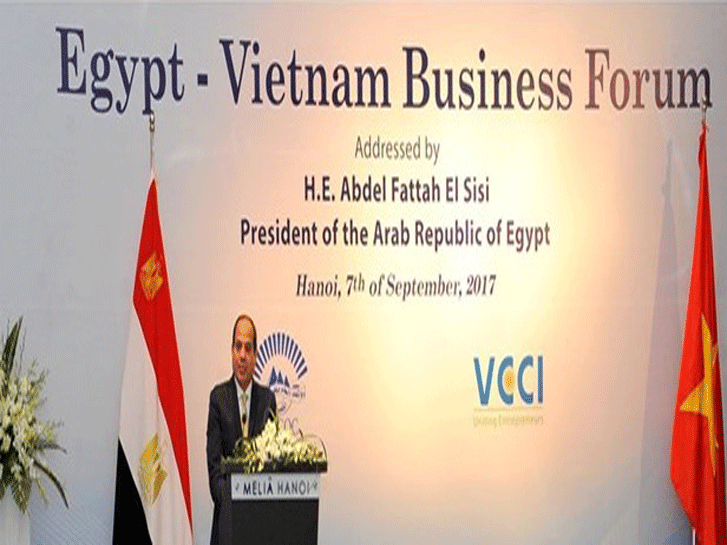 Source: http://sis.gov.eg
Vietnam working visa for citizens from Egypt
Vietnam working visa, also called LĐ visa, is granted for foreigners coming to Vietnam for business-related purposes. Working visa validity is from 01 months to 12 months depending on the duration of your work permit.
Egyptian passport holders who visit Vietnam for employment or business for more than three months have to acquire Vietnam working visa. Besides, labor contracts and work permits are compulsory for you to take this procedure.
In order to get Vietnam working visa, the Egyptian have to meet all requirements as below:
At least 18 years old

In good enough health to satisfy job requirements

If you work as a manager, executive director or expert, you need to have technical skills and knowledge for the job

Not currently being criminally prosecuted in Vietnam or abroad; or have criminal records
How to get Vietnam working visa?
Document needed:
As an Egyptian citizen, you must provide some documents as follow:
Operation license of an enterprise or organization: Business registration, investment license, operation license of the branch or representative office...

Seal specimens certificate of enterprises or organizations

The Visa application form

Work permit

Employment contract

Valid passport
Visa Application procedure:
Currently, there are two official ways for Egyptian passport holders to get Vietnam working visa: Apply visa at Embassy and apply visa on arrival (online).
Vietnam Embassy
The Egyptian can apply for working visa directly at Vietnam Embassy in Cairo with the contact information below:
Address: Villa 47, Ahmed Heshmat street, Zamalek – Cairo, Egypt
Phone: +20-02-37623841 / 37623863
Fax: +20-02-33368612
Email: vnembcairoeg@yahoo.com.vn | vnemb.eg@mofa.gov.vn
This process would take about 07 business days to collect the Vietnam working visa at the Embassy. In order to avoid unexpected troubles, you need to prepare and check carefully all documents before submitting at the Embassy.
Vietnam visa on arrival
If you live far from Cairo or cannot go to the Vietnam Embassy, visa on arrival may the best choice for you to get a working visa. By this way, you can be granted the visa without visiting anywhere, or submitting any original document, you just send your passport copy and your estimated entry date to the address: support@vietnamvisavoa.com.
Or taking 03 online steps in your computer:
Step 1: Complete visa application form online
You need to access the website: http://vietnamvisavoa.com/en/apply-online to apply online. Then you will make payment for the visa processing fee.
Step 2: Get an email with Visa approval letter
After 5-7 working days (if you choose normal service); you will receive the visa approval letter (attached with Vietnamese visa application form) via your email. Print it and prepare two passport photos before the flight to Vietnam.
Step 3: Get visa stamped at arrival
Upon landing, you should head to VOA counter and show documents as A copy of the visa approval letter, 2 passport photos, Vietnamese visa application form Original passport, and Visa stamping fee. Then, you can obtain a Vietnam working visa onto your passport.
Should you need any support for getting business visa for Egyptian, don't hesitate to contact us via hotline +84 969 255 515 (Whatsapp/Zalo/Viber/Snapchat) or email support@vietnamvisavoa.com.