7 COMMON MISCONCEPTIONS ABOUT VIETNAM VISA ON ARRIVAL
Vietnam visa on arrival is so easy to get. Still, there are common misconceptions made by travelers when seeking a Vietnam visa on arrival. Below, we address some common mistakes to help you avoid.
1. Failure to apply Vietnam visa on arrival beforehand
For those who believe that they don't need to apply anything online before, just direclty fly to Vietnam airport and receive a visa, they definitely end up missing, delaying their flight or even paying premium for a Vietnam visa to board their flight.
Why? They are not aware of the requirement of obtaining a visa approval letter before their departure. So, get your Vietnam pre approval letter ready before boarding your plane and then pick up your Vietnam visa sticker at the entering Vietnam International airport.
2. Get visa on arrival at any Vietnam entry port
It is very awesome to travel to Vietnam on Cruise but it is awful to realize that visa on arrival is NOT accepted at sea or land borders. According to the Immigration Law, visa on arrival is exclusively applicable to air travel.
What should I do if I enter by road or sea? You have to apply directly for a visa at the Vietnam Embassy in your country or any which is the nearest your place.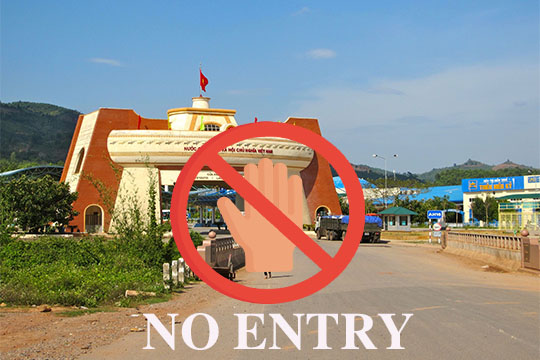 3. Passport validity
It is true that your passport must be valid when travelling to Vietnam, however that is never be enough if you apply for Vietnam visa on arrival. To be eligible, make sure that you have a passport with at least 6 month validity beyond your actual entry date to Vietnam.
4. Visa validity
Most travelers incorrectly assume their visa validity starts from the date they physically enter Vietnam. In fact, Vietnam Visa validity will commence on the arrival date you put on your Vietnam visa application when registering online. Therefore, make sure that your travelling plan is confirmed before making a visa order.
5. No page left in the passport
If your passport is full, there is no way for you to be granted with a Vietnam visa stamp. This is not true. Upon arrival, the Immigration Officer will issue a loose leaf visa if they find no visa page left to stamp visa stamp in your passport. Just make sure that your loose leaf visa is kept secure because it is separated from your passport.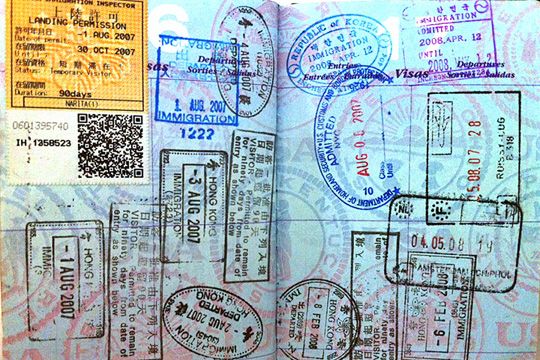 6. Vietnam visa fee
Many travelers believe that visa fee is paid one time in advance and are not aware that they have to pay another fee. This fee is called Vietnam visa stamping fee. And is paid at the Vietnam airport. In fact, regarding to Vietnam visa on arrival, you have to separately pay visa fee and stamping fee with different methods.
Visa service fee is directly charged (online with credit card/bank transfer/..) by a travel agent to process your Vietnam visa approval letter. The stamping fee is paid in cash to the Immigration Officer to get visa stamped in your passport.
7.Vietnam visa extension
Vietnam visa extension is suggested for those who want to stay longer in Vietnam after their Vietnam visa is expired; however, it would be costly to get your visa extended for another 1 month or 3 months
Along with this cons, your original passport shall be kept at the Immigration Department of Vietnam for 7 working days for your Vietnam visa extension. This will prevent you from travelling far away from your place without your original passport. It is advisable to apply for a 3 month before coming to Vietnam to save your money and time.
If you are going to apply for Vietnam visa on arrival, do not let these false misconceptions ruin your travelling to Vietnam.
---
Share with us if you can find another mistakes on Vietnam visa on arrival in the comment section below. We will add it up to make our article informative and helpful to our readers.