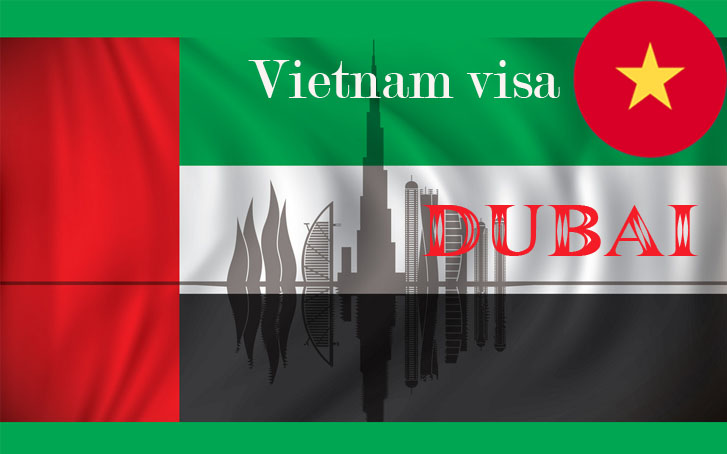 Vietnam visa application in Dubai - How to apply
Getting the right documents for anyone living in Dubai who need to go to Vietnam is now more accessible than ever. Vietnamvisavoa.com will support you with that by giving you the detailed ways to get a visa for Vietnam. Check out this article to choose the most suitable method for your upcoming trip to Vietnam.

Getting Vietnam visa via the Embassy and obtaining Vietnam visa on arrival are two main options for citizens of UAE or foreigners wish to apply Vietnam visa in Dubai. In the following section will describe in details on how to get visa to Vietnam with each option.
1- Vietnam visa at Embassy
Currently, there is no Vietnam Embassy/ Consulate in Dubai, but those who are in Dubai can pay a visit to the Vietnam Embassy in Abu Dhabi to apply for a visa. Here is the official of the Embassy in case you need:
EMBASSY OF VIETNAM IN ABU DHABI
Regarding the requirements to submit for the Vietnam visa, applicants had better contact the Embassy in advance as the required documents and procedures can be changeable from time to time. Once you meets all the Embassy's requirements, you will get the visa stamped on passport prior to departure.
The map of Vietnam Embasy in Abu Dhabi - Google maps
2 -Vietnam visa on arrival
Vietnam visa on arrival is eligible for those who fly from Dubai to Vietnam. Instead of travelling the Embassy, now applicants can get the visa from anywhwew at anytime with internet-connected phone, computer,tablet.
►Step 1: Fill out the online and secured form here or send your passport copy to the email support@vietnamvisavoa.com.
►Step 2: Pay the visa service fee. When obtaining the visa in Dubai you can pay for the visa cost via Paypal account, Western Union or Bank Transfer.
►Step 3: Receive the visa approval letter via email after 3 working days since you make payment for visa fee.
►Step 4: Arrive in Vietnam and get your visa stamped at Vietnam international airport.

Important notice: There is still another way to apply a visa to Vietnam: submitting Vietnam E-visa.
In order to obtain the electronic Vietnam visa, eligible applicants in Dubai must complete the application form and pay for fixed, non-refundable service fee ($25USD) on the website of the Vietnam Immigration Department.
The processing time is 3 working days in minimum and your visa is delivered to your email.
Note: Vietnam E-visa is just the 1-month single-entry tourist visa.
All in all, there are 2 different ways to get the Vietnam visa for people in Dubai to choose. If you need more information about any method, feel free to contact us via:
Vietnam visa VOA
Website: https://vietnamvisavoa.com
Email: support@vietnamvisavoa.com
Hotline: +84 969 255 515