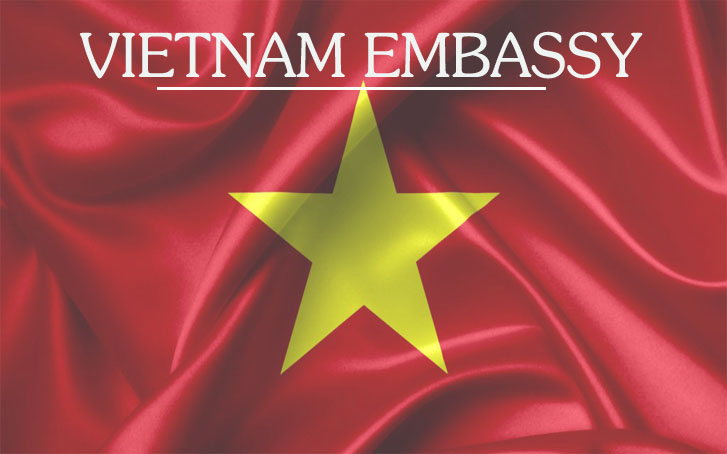 How long does it takes to process visa at the Vietnam Embassy?
You want to go to Vietnam for a holiday or a business trip but you are concerning about the procedure to get a Vietnam visa whether it takes you a long time or not? The information below could solve your question.
There are two main ways to get Vietnam visa: Go to the nearest Vietnam Embassy or apply online (Vietnam Visa On Arrival). Therefore, the time you'll spend to get a Vietnam visa depends on the way that you use to apply for a visa.
For the first option, you need to bring or post your originalpassport to the nearest Vietnamese Embassy, you will be instructed step by step. It will take around 3-5 working days to process. It is advisable that processing time at the Embassy can be different depending on your type of visa and your nationality as well.
When it comes to applying online (Visa On Arrival). It is the fastest and the most convenient way: You just need to obtain a visa approval letter first, then collect a full visa sticker when arriving in Vietnam at the international airports, namely Noi Bai Airport in Hanoi, Da Nang Airport, Cam Ranh Airport in Nha Trang, Tan Son Nhat Airport in Ho Chi Minh, Cat Bi Airport in Hai Phong.
You'll get your visa after showing the Immigration officers at Visa on Arrival counter the following documents: Visa approval letter, 2 passport size photos, the original passport, Vietnamese visa applocation form and stamping fee in cash (USD is preferable currency at the Vietnam airport)
Typically, this way of obtaining a Vietnam tourist visa will take you only 2 business days while Vietnam visa business visa, it takes between 3-5 bussines days to acquire online a visa approval letter before flying to Vietnam.
The Visa On Arrival is the best way to apply Vietnam visa online, you could save both your time and money without worring about the massive documents at Vietnam Embassy regardless of your different purposes for tourism, business, or to visit relatives.
About the step of applying for a visa approval letter, you can seek out anyvisa advice or assistance from Vientamvisavoa. This company has been highly trusted and recommended by all of travellers who ever visited Vietnam.
Many thanks,
Vietnamvisavoa.com Team