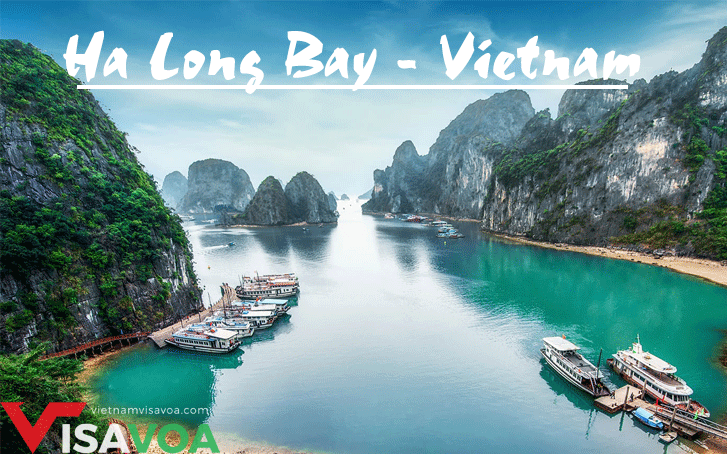 Ha Long Bay- No.1 tourist attraction in Vietnam
Your visit to Vietnam cant be completed without visiting Ha Long bay.  Let see why Ha Long is dream for everyone!
Ha Long Bay- No.1 tourist attraction in Vietnam, located in the Gulf of Tonkin, within Quang Ninh Province, in the northeast of Vietnam, is165 km from the capital of Ha Noi.
Ha Long Bay is recognized as the world heritage by the UNESCO. It is dotted with jagged limestone pinnacles, is at the first top for Vietnam's biggest destination. Ha Long Bay includes many places for visiting. Here are the lists of top places that you should consider when visiting Ha Long Bay.
1. Enjoying the views on Ha Long Bay Cruise
Source: Internet
It must be the most interesting things when everyone can stay on a cruise and observe Ha Long Bay at night ad at dawn. It is the most impressive way to experience this spectacular view, a natural world's heritage. You also can enjoy with cruise party, do Tai Chi on desk and relax under the amazing landscape and even sunbathe or go swimming in a boat.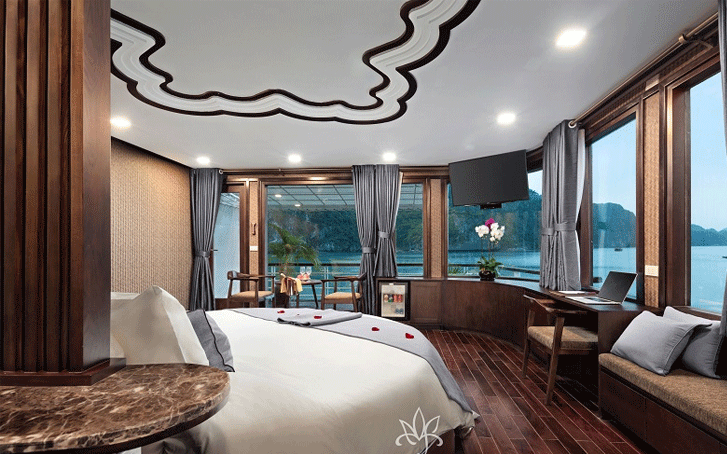 Source: Internet
2. Sung Sot Cave (Amazing Cave)
It is the largest cave in Ha Long Bay. There are two chambers in the cave with a square-shaped outer chamber and a ceiling about 30 meters high. The inner chamber formations look like sentries conversing with one another and another formation. The cave with granite pavements and colored lighting beautification will make tourists experience great things in the special cave.
Source: Internet
3. Ti Top island
It is located in the heart of Ha Long Bay, which is 8 kilometers from the Southeast of Bai Chay harbor. It is one of the most attractive sites for both international and domestic tourists to Ha Long. It is special because it owns breathtaking romantic landscape and a heavenly beautiful beach with fresh atmosphere, clean water, and smooth white sand, which creates a great ambiance for tourists to relax.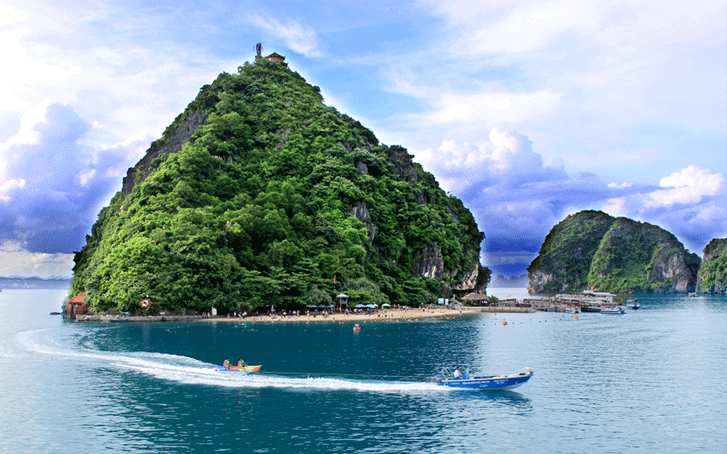 Source: Internet
4. Bai Tu Long Bay
This bay has pristine natural landscape with extensive unexplored area. This bay has many attractions to visit such as Vung Vieng fishing village, Cong Dam area, Thien Canh Son cave etc. this bay also has the national park that is rich in biological diversity and home to many different flora and fauna.
Source: Internet
5. Dau Go Cave
It is amongst the most famous tourist attractions in Ha Long Bay. The cave entrance is a fellyfish look –alike 90 steps stair. Into the cave, a massive system of stalagmites and stalactites resembles stony waterfalls.
Đầu Gỗ Cave is proudly listed in the world famous tourism book Merveille de Monde published in France in 1938, which presents the most beautiful and worth visiting tourist attractions in the world, including Đầu Gỗ Cave under the name "Grotte des marveilles" (Cave of Wonders).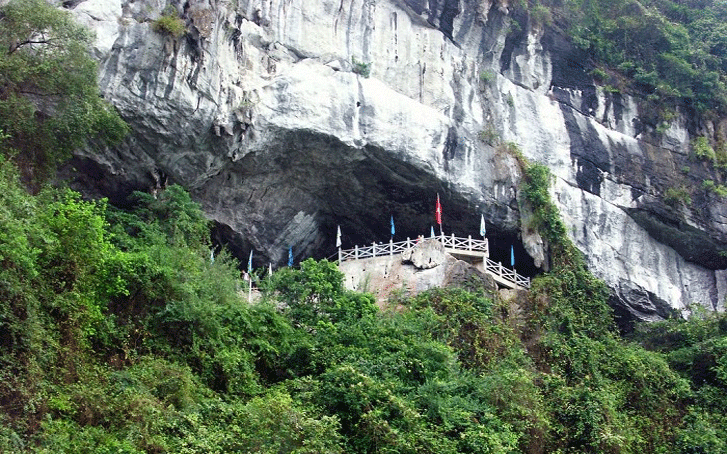 Source: Internet
6. Thien Cung Cave
Thien Cung Cave or Heavenly Palace Cave is located in the southwest of Ha Long Bay. It is the ost beautiful primitive cave of the Bay. It becomes famous with its unique system of stalactites and stalagmites with different forms and shapes.
Source: Internet
7. Hon Ga Choi island (Kissing Rocks)
This island is appeared in poetry, among thousands of islets of different shapes and sizes on its surface. There are two most special chicken shaped rocks, one rooster and one hen facing each other in the middle of blue water and gentle wind of Halong. They have become not only the symbols of Halong but also the symbol of a passionate love.
Source: Internet
9. Floating village
This village is one of the hightlights of the trip to experience the local life of citizens living in these floating houses for many generations. Fishing is still the main income for people living here. You can see that the fresh seafood here is served with great quality thanks to this village.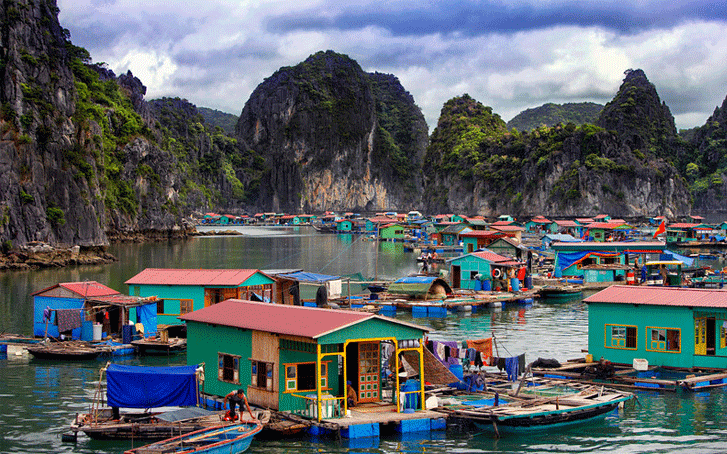 Source: Internet
Further information about Ha Long Bay or any other tourist attractions, or any tour requests in Vietnam, please contact us:
Email: support@vietnamvisavoa.com
Hotline: +84 969 255 515
Let us be your true Vietnam travel consultants!